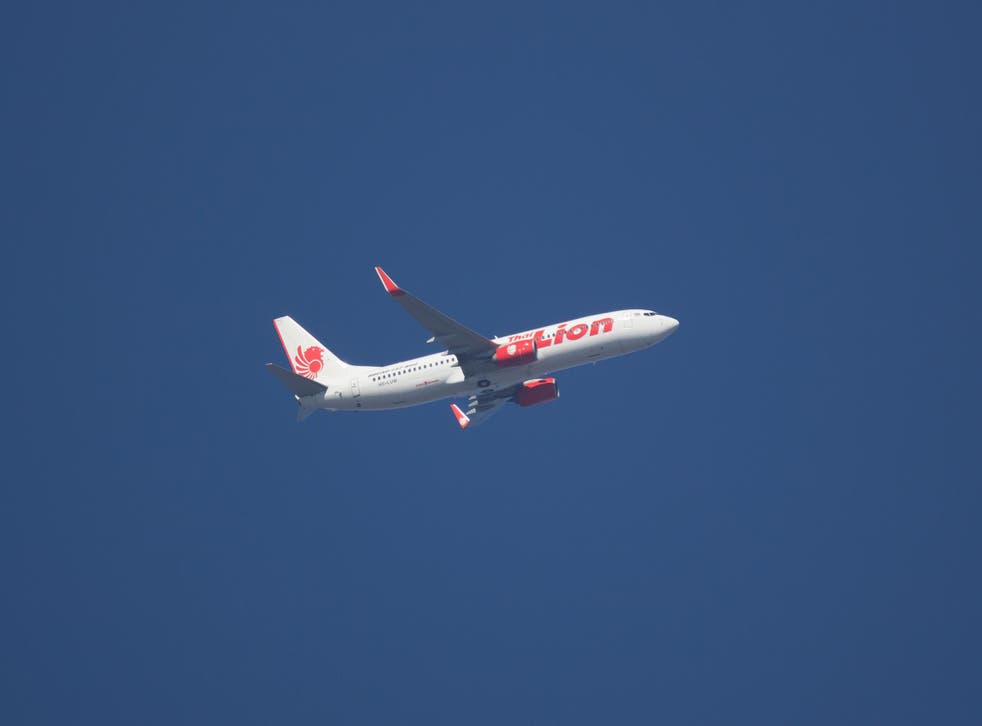 Giant scorpion spotted in overhead lockers on Lion Air flight
'When we saw the scorpion above our heads we rushed out as fast as we could'
A large scorpion was seen crawling out of the overhead lockers on a recent Lion Air flight, causing passengers to flee the aircraft.
The sizeable arachnid was caught on camera during an Indonesian domestic flight from Pekanbaru to Jakarta on 14 February.
Passenger Karim Taslin posted a snap of the stowaway on Instagram, along with the caption: "Unexpected event on Lion Air JT 293 flight, Pku-Jkt, Feb 14 2019.
"Suddenly a scorpion appeared in the luggage storage area above the seat, just above my head.
"Hopefully Lion Air is taking serious steps to handle it."
The scorpion was discovered when the plane had touched down in the Indonesian capital and a woman went to retrieve her bags from the overhead bin.
"When the plane had landed, one passenger was taking their things out of the compartment, that's when suddenly the scorpion appeared above our seat," Taslin told the Strait Times.
The worst ever inflight meals

Show all 8
"I was in row 19 with two other passengers, an elderly married couple.
"When we saw the scorpion above our heads we rushed out as fast as we could."
He claimed he asked cabin crew to assist in catching it, but that their delay enabled the scorpion to escape.
A Lion Air spokesperson told the Daily Mail: "Ground service officers and technicians immediately carried out an in-depth search and thorough handling of the aircraft after the passengers and cargo were removed, but no animals were found."
It's not the first time an unwanted creature has been found on an aircraft. In January, The Independent reported that a mynah bird was discovered on a Singapore Airlines flight – in business class, no less.
The bird, native to southern Asia, was found around 12 hours into the 14-hour flight from Singapore to London.
Support free-thinking journalism and attend Independent events
It's not clear how the bird managed to board the 6,736-mile flight.
"It was subsequently caught by cabin crew with the assistance of some of the passengers," a Singapore Airlines spokesman said.
Join our new commenting forum
Join thought-provoking conversations, follow other Independent readers and see their replies