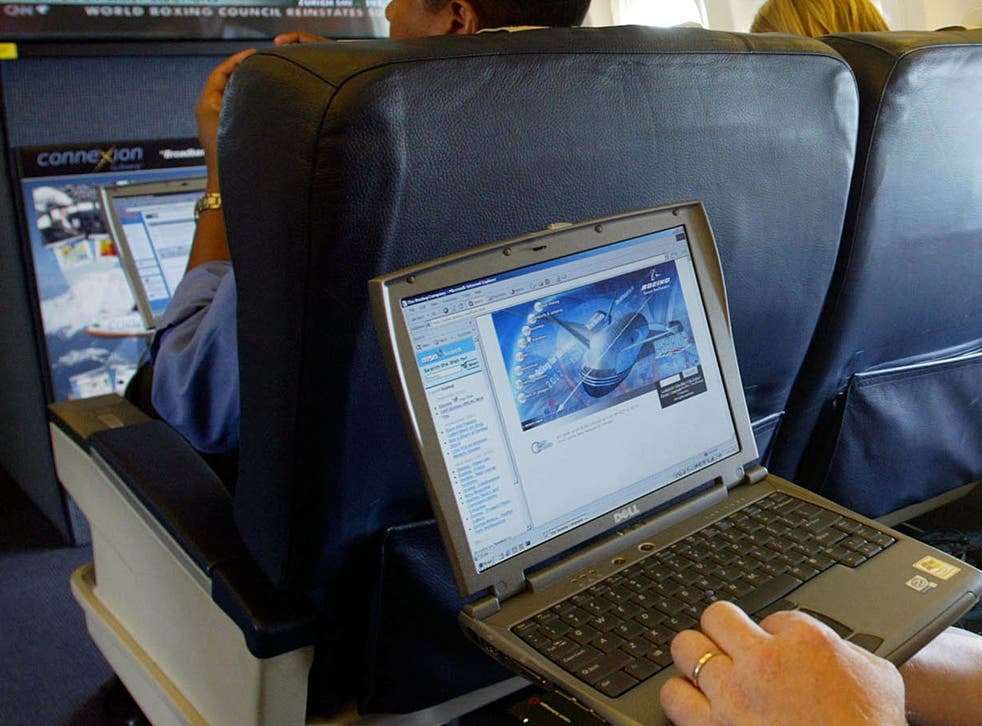 Security experts astonished by electronics ban on Middle East airlines
Passengers worried about potential of theft, airports facing extra pressure
Simon Calder
Travel Correspondent
Tuesday 21 March 2017 20:11 Comments
Aviation security figures have reacted with astonishment to the UK Government's decision to copy the US ban on electronic devices in cabin baggage from some Middle Eastern and North African nations.
No 10 announced that "new aviation security measures on all inbound direct flights to the UK" from Turkey, Lebanon, Jordan, Egypt, Tunisia and Saudi Arabia" would involve anything bigger than a mobile phone being checked into the hold of aircraft.
Philip Baum, editor of Aviation Security International magazine, said: "If we cannot, in 2017, distinguish between a laptop that contains an IED and one that does not, then our screening process is completely flawed. And encouraging people to check laptops, and other such items, into the luggage hold simply makes the challenge even harder."
The Government's announcement was the latest twist in an extraordinary series of events that began on Monday evening with a now-deleted tweet from Royal Jordanian Airlines. The carrier warned passengers of a ban on electronic devices as cabin baggage.
On Tuesday, the US Department for Homeland Security confirmed a ban on devices bigger than a mobile phone on flights from 10 Middle Eastern and North African airports.
Officials cited as evidence for this move a bomb attack on a domestic flight in Somalia last year, which killed only the terrorist.
But as Mr Baum pointed out: "The laptop used to bomb the Daallo Airlines flight from Mogadishu to Djibouti was handed to the passenger after the security checkpoint."
It is not clear why the UK has not applied the measure to the UAE and Morocco, which were included in the US ban.
Airlines and airports are coming to terms with the implications of the ban, which spell serious disruption for an estimated 5,000 passengers a day.
A significant proportion are travellers who are flying in transit via Istanbul airport on Turkish Airlines from Asia and Africa, heading for Heathrow, Gatwick, Birmingham, Manchester and Edinburgh.
While the ban applies only from Istanbul, in practice passengers will not be able to keep their devices with them for the first leg of the journey from, say, Hong Kong or Cape Town to the Turkish transit point. They will be obliged to check them in at the airport on departure.
Donald Trump's in-flight electronics ban explained
The scope for petty criminals to rummage through baggage in search of expensive tablets, laptops or camera is considerable.
All the flights covered by the US are, by definition, long-haul, and the vast majority of passengers on such services will check in baggage. But on low-cost links from Turkey and Egypt to the UK, many travellers choose a hand-baggage only option – to save money or time, or both. But they will now be obliged to procure a case that will provide suitable protection for their electronic devices, and check it in. It is not clear whether the airline or passenger will cover the cost.
The additional items being checked in will, in turn, put extra pressure on baggage systems at both the departure and arrival airports.
The Government spokesperson said: "The additional security measures may cause some disruption for passengers and flights, and we understand the frustration that will cause, but our top priority will always be to maintain the safety of British nationals."
Register for free to continue reading
Registration is a free and easy way to support our truly independent journalism
By registering, you will also enjoy limited access to Premium articles, exclusive newsletters, commenting, and virtual events with our leading journalists
Already have an account? sign in
Join our new commenting forum
Join thought-provoking conversations, follow other Independent readers and see their replies