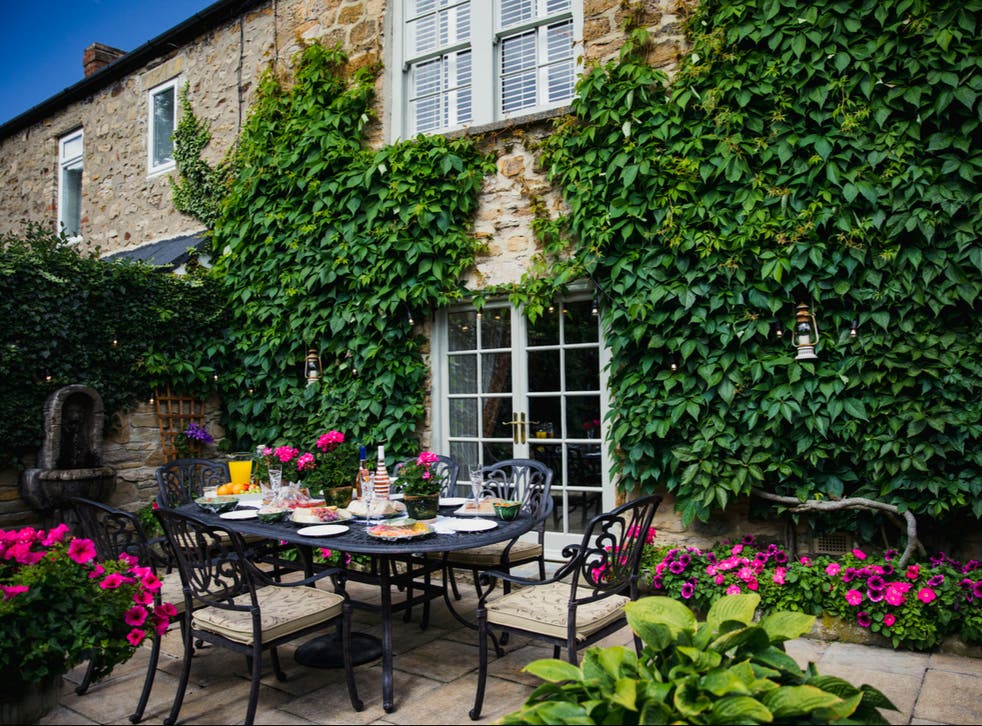 When are self-catering properties and holiday lets reopening?
Domestic holidays are back up and running
The UK's devolved nations' governments have now given Britons a clearer picture about when domestic holidays may resume, with some already allowing certain types of holiday to take place again.
So when can you book a self-catering holiday let?
Here's everything we know.
Self-catering holiday lets in England
Self-contained holiday accommodation is now open for overnight stays, as of 12 April.
This includes self-catering holiday lets such as cottages, holiday homes and some apartments, plus camping, glamping and caravan park options where facilities aren't shared between households. However, only those in the same household or support bubble can stay together in the same property from this date.
Center Parcs and Haven have both reopened for 12 April, as well as some Forest Holidays locations.
All other types of holiday accommodation in England can open from 17 May at the earliest.
Self-catering holiday lets in Wales
Wales has allowed self-catering holiday lets since Easter weekend (27 March).
"That will be the first stage of reopening the tourist industry. Provided that goes well and successfully, then we will go on and reopen other parts of the industry," First Minister Mark Drakeford told BBC Radio 4's Today.
However, it's only from 12 April that English tourists can cross the border again for non-essential purposes.
Mark Drakeford outlines Wales lockdown roadmap, including reopening tourism
Even then, the UK government's advice is for people to "stay local", but as no further guidance has been given on what "local" means, it remains open to interpretation.
Self-catering holiday lets in Scotland
Scotland's First Minister Nicola Sturgeon has been more cautious when it comes to lifting restrictions on holidays. She has previously said: "Like everything else, I want to be able to stand here and say yep, you can fly off to the sun, but I'm not going to do that before I think there is a degree of certainty that that can be done without risk.
"While everyone wants international travel restrictions lifted, they are perhaps for this next period, the most important protection we are going to have."
Domestic tourism will be permitted in Scotland from 26 April.
The first minister, Nicola Sturgeon, told MSPs that according to an "indicative timeline" of 26 April, restrictions on journeys within mainland Scotland will be lifted and tourist accommodation will open.
It's hoped links with other UK nations will also be possible from 26 April "or very shortly afterwards".
Self-catering holiday lets in Northern Ireland
Northern Ireland has set out its five-stage plan for easing coronavirus restrictions across nine sectors of life and the economy – though confusion remains around its lack of specific dates and details.
The roadmap out of lockdown, called "Moving Forward: The Executive's Pathway Out of Restrictions", does not use specific dates to map progress in the same way England's plan does. Instead it sets out various health factors that will determine how and when the economy reopens.
Travel and tourism is one of the sectors included in the plan, and the timeline runs as follows: caravan sites, hotels, B&Bs and guesthouses can reopen in phase three (with some mitigations and shared facilities remain closed); hostels, campsites and other accommodation with shared facilities can reopen as part of stage four, plus hotels can offer a wider range of services; and the full return of leisure travel can resume in stage five.
Join our new commenting forum
Join thought-provoking conversations, follow other Independent readers and see their replies