From Boston to Sydney: Just in time for Valentine's Day, these are the world's sexiest cities
Valentine's Day is approaching but you don't have to be coupled up to enjoy these hot spots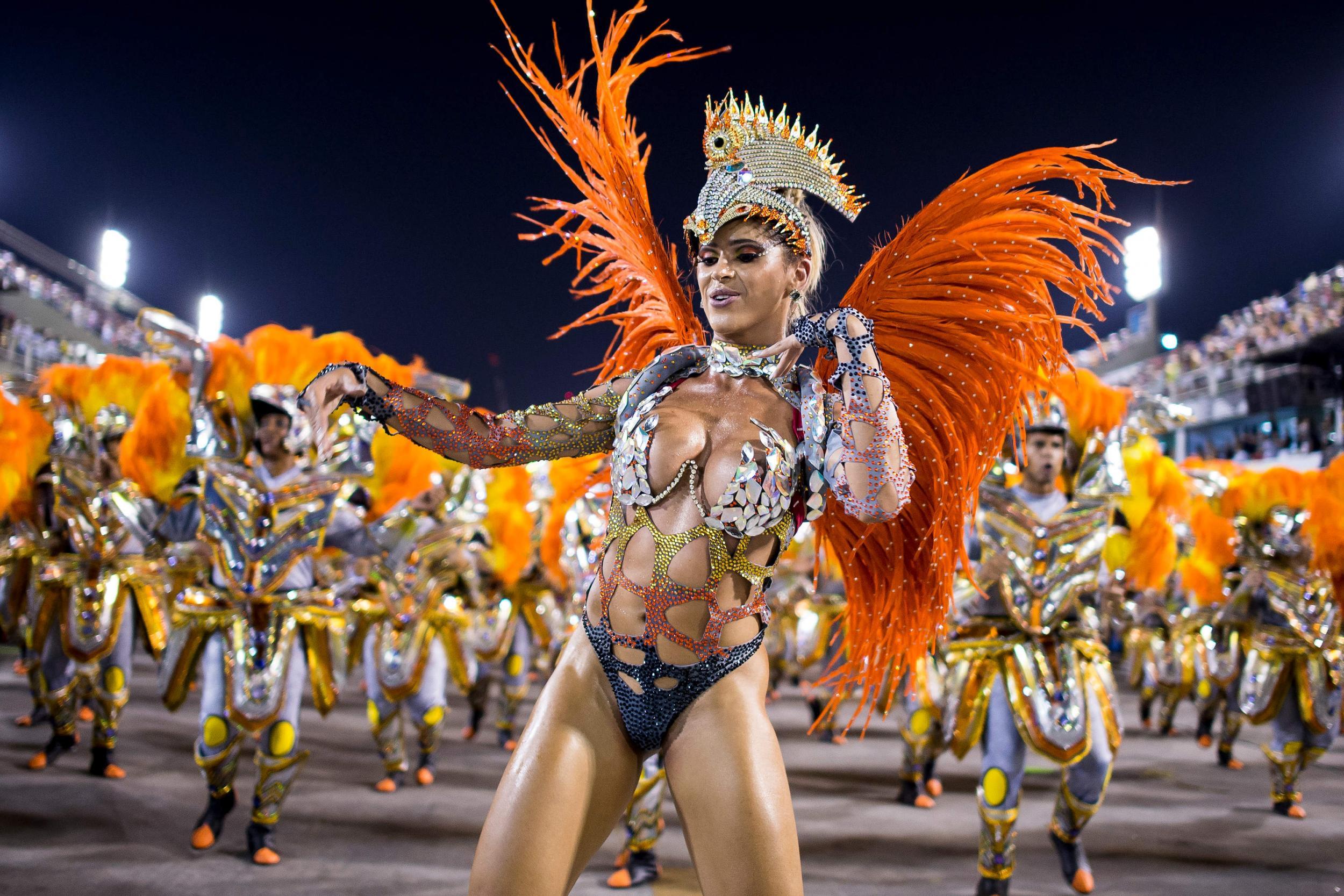 Paris is romantic. Venice is dreamy. Rio? Sex appeal in spades. Whether Valentine's Day makes you think of a romantic retreat or a Tinder spree, here are what we reckon are the world's sexiest cities – and why.
Rio de Janeiro: For hot locals
Rio's self-explanatory. It has beaches, it has the location, it has insanely beautiful people, and they're often scantily clad. Hotels run the gamut from the world-class Fasano to the jaw-dropping La Suite and boho La Maison, and the food, of course, is superb, from Giuseppe Grill (which stocks 92 varieties of cachaça) to pretty much everywhere at the hippodrome, where sultry restaurants line the racetrack of Brazil's Jockey Club. And of course, there's carnival.
Boston: For all the unmarrieds
Sixty-nine per cent of Boston adults are unmarried (the second-highest proportion in the US, after Washington DC), so if you're playing the odds, it's a good bet. What's more, Bostonians buck the stereotype of unfriendly New Englanders – possibly something to do with the Irish influence. It's a more down-to-earth glamour than NYC, so if you're the talk-to-a-stranger-down-the-pub type, this is where to head.
Buenos Aires: For saucy dancing
No dance is steamier than the tango, and no place is better to soak that up than the tango's birthplace. Forget the touristy displays in La Boca, and make for a milonga – essentially tango nights for locals – or walk through San Telmo, where dancers and music flood the streets in summer. Want to watch the pros? Try a show like those at Esquina Carlos Gardel, which manage to be tourist-friendly yet sizzling.
Monaco: For the glitz
Those Made in Chelsea lot are onto something. Monaco may be flash and brash but it also treads the line between old world glam and selfie-generation glitz rather perfectly. To keep that balance, helicopter into town from Nice airport, stay in a belle époque hotel like the Hermitage, take a couple's spa treatment in the high-tech Thermes Marins, overlooking the Med, eat at one of the city's Michelin-starred restaurants… and then face the madness of the Port Hercule for a nightcap.
Madrid: For sensual food and drink
Move over Paris and Rome: Madrid's the European capital with the most je ne sais quoi right now. Think café culture spilling onto the pavements until the early hours, music drifting from every window and through every park, and world-class art galleries. Plus there's never-ending tapas and G&T – and what could possibly be sexier than that?
New York: For reputation
Playboy named New York the sexiest city in the world, and who are we to argue? Few places can hold a candle to the city that never sleeps, whether we're talking its 24-hour party scene, bars and morning-after brunches, mortifyingly high grooming standards or its perfect-for-dates galleries.
Sydney: For the chat – and aphrodisiacs
It's not just that Sydney draws bronzed bodies to the beach; it's that it's constantly rated amongst the friendliest and most liveable cities in the world. Sydney residents are chipper, have time for strangers and know how to enjoy themselves. Plus this is a city where oysters are so popular, they cost less than a dollar. 'Nuff said.
Cape Town: For swoony scenery
Johannesburg may edge it for hipsters but nothing quite beats Cape Town's location. In between the beaches, the wineries and those views from Table Mountain, it's up there with the best. To vamp up the romance, try a wine-and-chocolate tasting at Durbanville Hills or a champagne picnic on top of Table Mountain. Wind down at the beach with the beautiful people. Repeat.
Medellin: For sexy students
What's not to love about Medellin? As a city that's seen some dark days, Colombia's "City of Eternal Spring" is shamelessly on the up and ready to party now that it's looking towards the future. Plus, its large university population drags the average age down from Colombia's already young 29. "Relaxed with a hint of hedonism" is the verdict from Real World Holidays – the nightlife takes in everything from salsa nights to techno clubs, and the city is the venue for the world's "premier" designer lingerie show each year.
Vienna: For the scene
Vienna was named the world's best city for quality of life last year, and it's overtaken Berlin as the university capital of the German-speaking world. All that means you're in for a cushy stay which combines classic romance (imperial palaces, dancing horses) with trendy nightlife – though a scene that has yet to be colonised by English-speaking transplants as Berlin has. If you're single, make for a coffee house, where tradition dictates you can stay as long as you like with just one drink, and make meaningful eye contact with your neighbour/s.
Chengdu: For a sexy surprise – and pandas
Its skyscrapers may not be instantly sexy but Chengdu hides its light under a bushel: specifically, the bushel of Taikoo Li, the glass-walled new shopping development around the ancient Daci Temple, complete with swish spa and seriously sexy hotel, the Temple House (part of Swire Hotels' understated luxe portfolio). Its "secret restaurants", located in real apartments and houses, serve fabulous food, and the famous panda base lies just outside the city centre.
Join our commenting forum
Join thought-provoking conversations, follow other Independent readers and see their replies