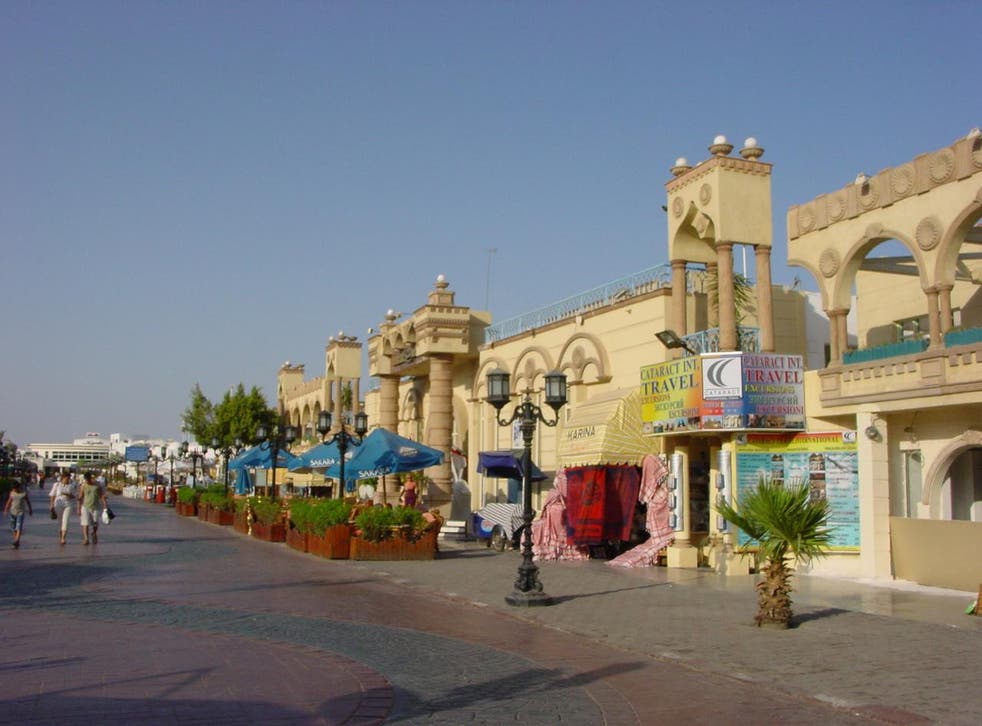 Sharm el Sheikh: still off the airline map
A year on from Russia's worst air tragedy, the airport at Egypt's main resort remains off-limits to British aircraft, with two airlines cancelling all future flights. Our Travel Correspondent tackles the key questions
Q What happened to the Russian aircraft?
At 5.50am local time on 31 October 2015, Metrojet flight 9268 departed from Sharm el Sheikh airport, destination St Petersburg. On board were 17 children, 200 adult passengers and seven crew. Twenty-three minutes later, the Airbus A321 broke up over the northern Sinai Desert and crashed. All on board lost their lives. It was Russia's worst aviation disaster. Five days later, the British Government banned UK airlines from flying to and from Sharm el Sheikh — with the exception of rescue flights to bring holidaymakers home. That ban remains in force.
Q What caused the crash?
Officially, that is still an open question. Under international aviation rules, Egypt's Aircraft Accident Investigation Central Directorate is investigating. It has not formally reported its conclusions. But the aircraft is widely believed to have been downed by an improvised explosive device placed aboard the aircraft at Sharm el Sheikh airport.
Islamic State claimed responsibility shortly after the attack, saying that the blast was caused by a bomb disguised as a soft-drink container that had been smuggled onto the plane.
Within days, American and British intelligence agencies had concluded an "insider threat" attack — a device placed on board by an IS sympathiser working at the airport — was indeed responsible. And on 16 November, Alexander Bortnikov, director of Russia's Federal Security Service, told President Putin that "traces of foreign-made explosives" had been found in passengers' personal belongings and fragments of the plane, and concluded: "We can say with confidence that this was a terrorist act."
Russian plane crashes in Egypt
Q How did the British ban come about?
On 4 November, as a result of intelligence reports, the Government took the unprecedented step of banning UK airlines from flying to Sharm el Sheikh except for carefully controlled "rescue flights".
The Foreign Office said at the time: "There's a significant possibility that the crash was caused by an explosive device. As a precautionary measure, we are now advising against all but essential travel by air to or from Sharm el Sheikh."
The bulletin made clear that the resort of Sharm el Sheikh itself was deemed to be safe, but that British officials were not happy with security standards at the airport.
With an estimated 20,000 British people in the resort, an air lift was organised. Security staff were flown out to Sharm el Sheikh to supervise the search, and aircraft holds were sealed — with baggage carried back separately to the passenger flights. The last rescue flights operated on 17 November.
Q What has happened since?
Egypt has spent over £20m on improving airport security standards, which are now believed to be higher than in many African countries. The Government in Cairo has been working with the British security firm, Control Risks, and a new aviation security programme includes recruiting and training 7,000 more staff at airports across Egypt.
Sir Gerald Howarth MP, chairman of the All-Party Parliamentary Group on Egypt, has written to the Prime Minister asking for a swift reversal of the ban.
But the Foreign Office is still not happy. It says: "We will continue working with the Egyptian Authorities to enable regular flights between the UK and Sharm el Sheikh to resume."
A Department for Transport security team is looking at the passenger-screening process and baggage handling procedures, and assessing the effectiveness of background checks on airport staff.
The Government also says: "We are also liaising with travel companies so that they are able to resume flights and holidays in Sharm el Sheikh as soon as appropriate security arrangements are in place."
Q When will the ban be lifted?
That, of course, is what Egyptian tourist industry and British travel businesses want to know. Airlines and tour operators (including Thomson and Saga), hoteliers and Nile cruise companies have joined forces to create the Travel Industry Egypt Advisory Group, aimed at overturning the ban. They are frustrated by the continuing restrictions, given that planes are once again flying from Germany, Belgium and other European nations into Sharm el Sheikh.
Rasha Azaizi, Director of the Egyptian State Tourist Office in London, says: "No other country apart from Russia still has a flight ban on flights to Sharm el Sheikh."
Q Who has been affected?
The tourist economy has been traumatised, with added harm from the widespread misapprehension that all of Egypt is off-limits. In fact, flights from Britain to all other Egyptian airports are flying normally, and earlier this month Egyptair re-started services from Heathrow to Luxor on the Nile.
The effect on employment and earnings in Egypt has been severe. British visitor numbers to the country in 2016 have fallen by 70 per cent compared with a year earlier. Hundreds of thousands of Egyptians depend on tourism for their livelihoods.
The opportunity cost to UK holidaymakers is of a much lesser magnitude, but still significant. The British have not been able to travel to Sharm el Sheikh and, more widely, to Egypt's Sinai Peninsula. It is an enticing destination for holidaymakers, with high-grade accommodation, world-class diving and guaranteed winter sun, at prices well below most Mediterranean destinations. Had the ban not been in affect, it is likely that around half-a-million UK citizens would have flown in to Sharm el Sheikh for holidays in the past year.
Q What if I choose to travel to Sharm el Sheikh anyway?
It's relatively easy. To visit without transgressing Foreign Office advice, you can fly to Hurghada on the west side of the Red Sea and take the ferry across to Sharm el Sheikh. Alternatively, the three main airlines are Turkish Airlines and Pegasus via Istanbul, and Egyptair via Cairo. If you choose to fly in and out of Sharm el Sheikh, against Government advice, your travel insurance will not be valid for the actual journey through the airport, but it will apply while you are on the ground.
Q If and when the ban is lifted, will all the airlines want to go straight back in?
No. For the airlines, Sharm el Sheikh has traditionally been a lucrative destination; it works particularly during the quiet winter season, extracting high productivity from aircraft and crew. But airlines plan their schedules several months in advance. At present some are selling seats to Sharm el Sheikh for the February 2017 half-term onwards, but if there is no change in the UK Government's stance those planned departures then those will be axed, in line with the "rolling cancellations" that have been practised ever since the ban took effect.
British Airways has decided to abandon completely its route from Gatwick to Sharm el Sheikh — a link which it once served with a wide-bodied Boeing 777. And Monarch announced two days before the anniversary of the ban that it is "cancelling all flight and holiday bookings to Sharm El-Sheikh for the foreseeable future". The Chief Executive, Andrew Swaffield, said: "Much hard work has been done by the UK and Egyptian Governments, along with the travel industry, to improve safety measures at Sharm El-Sheikh Airport and it is very disappointing that it remains closed. If and when the airport does reopen then we will assess whether we start flights and holidays again."
Click here to view the latest travel offers, with Independent Holidays.
Register for free to continue reading
Registration is a free and easy way to support our truly independent journalism
By registering, you will also enjoy limited access to Premium articles, exclusive newsletters, commenting, and virtual events with our leading journalists
Already have an account? sign in