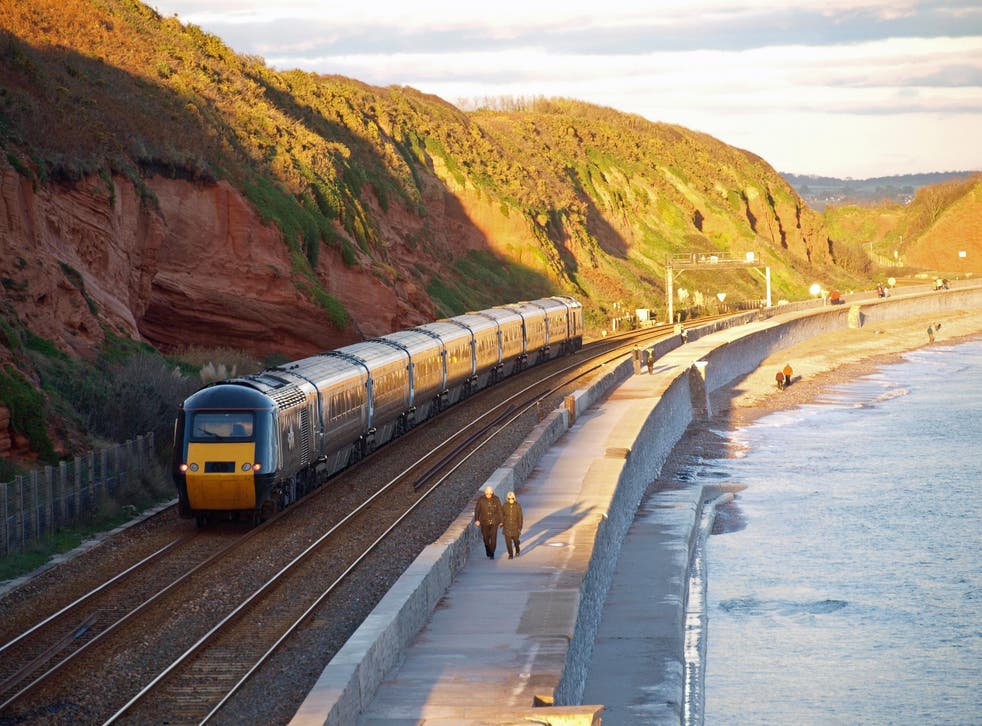 Simon Calder: travel has the power to bring us together and expand horizons
By this stage in a typical summer, my usually imperceptible work rate slows even further as the main holiday season begins. But in 2016, a week is turning out to be a long time in travel.
In a single day immediately after the EU referendum, British Airways' holding company IAG issued a profit warning and saw its share price fall by one-fifth. Anyone who was holding shares in easyJet on polling day has seen them lose almost 30 per cent of their value. And on Friday reports claimed easyJet is to move its headquarters abroad - though closer inspection reveals that its main HQ will stay firmly put in lovely Luton, even if it has to register a "flag of convenience" office in another country to maintain access to open skies.
Go back to the summer of 1841, and the revolution in travel was looking a lot more positive. On the last day of June, the first train departed from Bristol, destination London. It was a genuine great leap forward, defeating physical geography (especially by burrowing through Box Tunnel near Bath) and transforming the human geography of Britain.
Isambard Kingdom Brunel created a fast track to the west of England – and the east of America. Within four years, Brunel's SS Great Britain, an iron ship with a screw propeller, was connecting with trains from London to take passengers to New York. Although she experienced what later travel enterprises would have termed "operational difficulties" (such as being beached for nearly a year in Ireland), the concept proved equally transformational.
A cargo ship using the same basic technology delivered, from Japan, the rolling stock that is soon to run on the Great Western line. Appropriately, 30 June 2016 was chosen for the first test run of Hitachi's new Inter-city Express Train between the magnificent railway stations Brunel fashioned: Bristol Temple Meads and London Paddington.
The dark-green train, named Isambard Kingdom Brunel, will not enter public service until summer 2017. Until then, the current 40-year-old high-speed trains will continue to operate – from an era when the Ford Cortina Mark 3 was a state-of-the-art car. Some of the industrial relations issues from the mid-Seventies seem to have persisted: the RMT union is in dispute with GWR about buffet cars on the new rolling stock. And due to track constraints, the speed improvements are modest. Between Plymouth and London, travellers will save just five minutes. Still, Brunel's audacious coast-clinging line along the south coast of Devon should never be rushed. And more trains will run to holiday resorts in the South West, meeting an insatiable public appetite for a form of transport that can claim to be the most pleasurable on the planet.
Pleasure was the aim of another brilliant Victorian, 175 years ago this week. "Thomas Cook began his international travel company in 1841, with a successful one-day rail excursion at a shilling a head from Leicester to Loughborough on 5 July." So says Paul Smith, the company archivist. "From these humble beginnings Thomas Cook launched a whole new kind of company – devoted to helping Britons see the world."
Brunel and Cook complemented each other perfectly. The engineer created the infrastructure and the vehicles for international transportation; the entrepreneur set about populating them with people who had previously not contemplated extensive travel. Brunel's stations and line are still in daily use, and Thomas Cook is still the most recognised brand in travel.
It's been an interesting 175 years. "There aren't many businesses who could say they have been through two World Wars, the Boer War, and have helped to bring troops up the Nile because the ships of the government weren't able to do it," says Chris Mottershead, managing director at Thomas Cook UK.
As well as providing the logistics for the Gordon Relief Expedition to Khartoum, Thomas Cook also spent a few decades in potentially an even riskier environment: as a nationalised offshoot of British Rail. But, says the boss, it remains true to the founder's principles.
"What Thomas Cook is and always has done is provide customers with the opportunity to travel to destinations either they haven't been to before or to areas that perhaps they haven't been able to afford to go to in the past," says Mr Mottershead. "Making it affordable for everyone and not just the privileged few."
At a time when the old certainties are falling apart quicker even than political parties, bringing people together and extending our horizons remains a heroic ambition.
Time, as always, for a holiday.
Join our new commenting forum
Join thought-provoking conversations, follow other Independent readers and see their replies