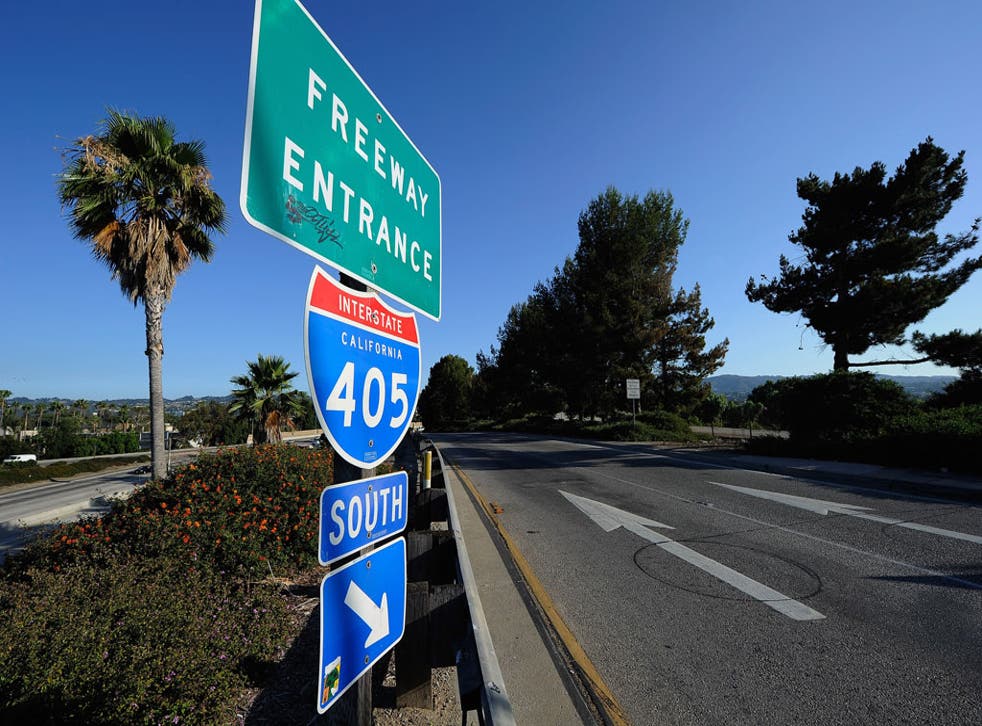 Simon Calder: Car-rental rip-offs, and how (not) to avoid them
The man who pays his way
Simon Calder
Friday 24 February 2012 13:00 Comments
Today we celebrate California, home to America's real capital: Hollywood, where the Oscars are dished out tomorrow night. My duty for this Golden State special was to survey the mysterious Salton Sea (see related links).
I needed a rental car. So I followed the second rule for avoiding travel rip-offs. It is as simple as the first (which is, of course, "Never change money at a UK airport") and concerns car rental in America: "Never upgrade a hire vehicle in the US." For any British motorist going west, there is no point in accepting the offer of a bigger vehicle.
First, a "sub-compact" or "economy" car in American terms is a perfectly respectable size for a European family. Next, if you swallow the salesperson's assessment of your pre-booked vehicle as being thoroughly unsuitable for the journey you plan ("You're not seriously thinking of all sharing that car, are you?"), the costs swiftly increase; the upgrade fee is itself uprated by a range of additional charges. Third, experience suggests you stand a good chance of a bigger car than you ordered anyway.
On about half the occasions I hire in the US, there is not a single "economy" or "sub-compact" car in the rental lot, and I get a vehicle built like a Sherman tank without paying a penny more.
Accordingly, I always book the smallest possible vehicle, in advance, direct with the UK division of one of the big multinational firms, or through a broker such as Holiday Autos – the company I chose for this trip. It cost just £1 per hour for the 48 hours from pick-up to drop-off at the San Diego airport depot.
The price included "Total Damage Excess Waiver", which sounds as mighty as a Sherman tank. Thus armoured, I could cheerfully turn down the miscellany of expensive insurance add-ons offered at the rental desk.
The other big revenue stream for car-hire firms and their staff involves persuading you to choose a bigger vehicle. So when the friendly car-hire man offered a "Thanksgiving Weekend upgrade special" (some time after the public holiday), I declined.
The agent feigned the open-mouthed astonishment normally seen on the face of a starlet who has just picked up an Oscar. "No one else has turned it down," he said, and reiterated the deal.
Wearily, after a flight of nearly 12 hours, I re-declined and began to initial the rental contract in the places he indicated. Then I took the wheel of a Nissan Versa (better, I guess, than a Nissan Vice). As I stuttered off into the night, the vehicle seemed quite roomy, but then every visitor to the US must recalibrate assumptions about small/medium/large.
When my credit card statement arrived, I was as amazed as a Hollywood starlet to see that the cost of the hire had also been recalibrated: £26 had been added for an upgrade. Holiday Autos' customer services proved both courteous and efficient. Within a couple of days, my contact, Sebastian, had procured from the car-hire firm in California a copy of the contract.
It showed that I had agreed to pay for a better car. Those are my initials, in the box beside the squiggle the agent marked.
"We cannot proceed with the refund on this occasion," concluded the company. I have to agree. I had inadvertently accepted an upgrade I neither wanted nor needed.
Happy Thanksgiving.
Engage brain before gear
"Our advice," a spokeswoman for Holiday Autos told me, "is always to carefully read through all the terms and conditions of the contractual agreement before signing." Had I done so, I would have spotted, and contested, the line reading: "I acknowledge and accept car class change."
Are such disputes common? Apparently not. "We're not aware of similar complaints being made to Holiday Autos."
Evidently my case was an isolated misunderstanding. But I wonder if other travellers have experienced anything similar with other firms.
Imagine the following sequence of events: agent asks customer if they want an upgrade or extra insurance; customer declines; agent keys in the code for an upgrade anyway then prints out contract for customer to sign, circling places to initial; customer, in the mistaken belief that they have declined everything, initials without reading the details.
Such a scenario promises the prospect of extra commission with no downside: even if customer spots the unwanted upgrade, the agent can explain it away as a mistake and correct it.
Next time, I will study every line of the car-rental contract, and you may wish to do the same.
travel@independent.co.uk
Register for free to continue reading
Registration is a free and easy way to support our truly independent journalism
By registering, you will also enjoy limited access to Premium articles, exclusive newsletters, commenting, and virtual events with our leading journalists
Already have an account? sign in
Join our new commenting forum
Join thought-provoking conversations, follow other Independent readers and see their replies