Simon Calder: Could Africa's skies at last be wide open?
The man who pays his way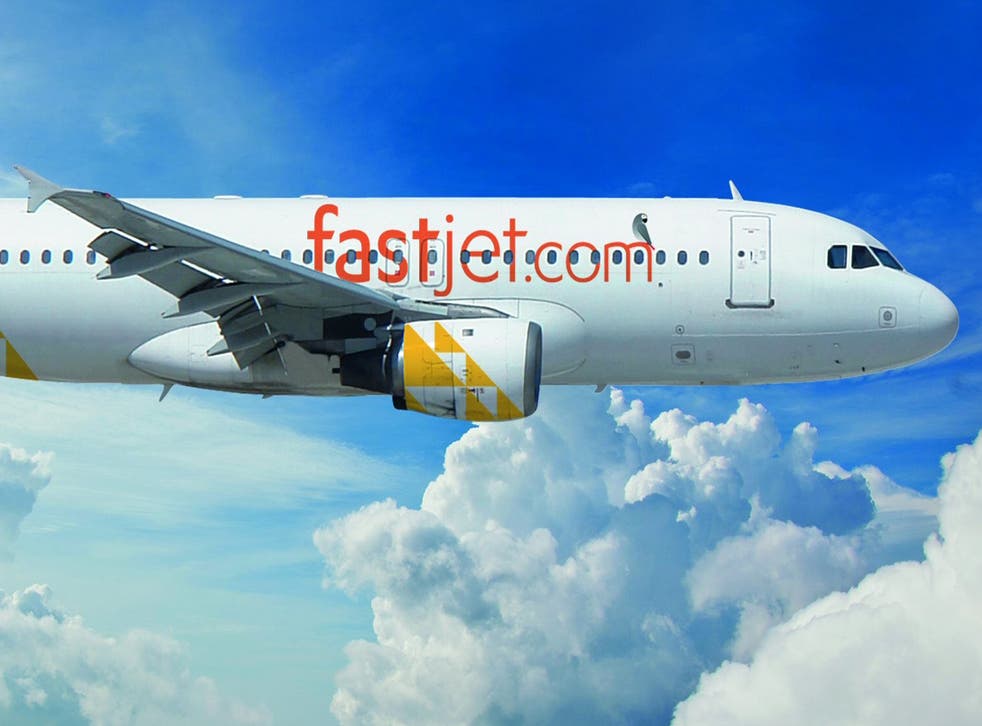 From the plains of the Masai Mara, the slopes of the Atlas Mountains or the banks of the Nile, the skies of Africa can seem the widest on the planet. But they are notably empty of aircraft. In the course of a year, a typical group of 50 Africans will, between them, take only one flight; their British counterparts will take 100.
This week, however, the people of Africa may finally get what they need and deserve: a proper intra-continental low-cost airline that opens up the skies. Agreed, clean water, adequate nutrition and eradication of malaria may be higher up the agenda of the average citizen. But cheap, safe flying may help to realise the potential of a continent shattered by colonialism and corruption.
"Very rarely is there a road between big cities, and virtually never a railway, so aviation has to be the way they move around," says Ed Winter, chief executive of Fastjet. This new budget airline, backed by easyJet's founder, Stelios Haji-Ioannou, is due to take off on Tuesday. Its first base is Julius Nyerere airport outside Tanzania's biggest city, Dar-es-Salaam. Fastjet plans a modest start. The first flight, at 6am to the Tanzanian city of Mwanza, is still available at the equivalent of £17. Another domestic link, to Kilimanjaro, begins the same day.
From the perspective of the average African, it must look like a mere drop of free-skies thinking in the ocean of moribund self-interest that has characterised aviation on this continent for decades. But 17 years ago this month, easyJet launched no-frills flights in Britain with a pair of links from Luton to Glasgow and Edinburgh. Affordable flying caught hold in Europe: easyJet now flies more passengers than BA, and indeed exceeds all the African airlines combined.
African dawn?
Eleven years ago this month, I urged Stelios to start an African airline. Given the dreadful road and rail links that the continent was left with after the colonial era, Africa could be transformed by low-cost aviation.
Business travel, I argued, would multiply, bringing new investment and job creation. Workers would be better able to transfer their skills between African countries. And tourism would thrive if travellers could easily combine, say, the Egyptian treasures of the Nile with Lake Victoria, higher up Africa's mother river. At present, the trip from Abu Simbel on the shore of Lake Nasser to Entebbe airport beside Lake Victoria takes 13 hours and costs £400-plus. Yet the two are only three hours' direct flying time apart.
Stelios did not take up my suggestion, perhaps because he had faced enough challenges setting up an airline in the benign, pro-competition arena of Europe. In Africa, they do things differently. Sir Richard Branson's brave attempt to bring reliable, good-value air transport to Africa's most-populous nation in the shape of Virgin Nigeria was finally closed down in September after eight years of battling with institutionalised corruption. "We fought daily battles against government agents who wanted to make a fortune from us," the Virgin boss is reported as saying.
Such experiences explain why, between Africa's two biggest cities, Cairo and Lagos, there are just three flights a week each way; between India's largest metropoles, Mumbai and Delhi, there are 350. Service is poorer, too. "People are used to total lack of punctuality and lack of reliability in the airlines operating in most of sub-Saharan Africa," says Ed Winter.
Status quo: no go
Aviation in Africa is much more about maintaining the status quo than asking "Quo vadis?" – where are you going?". Competitors for inefficient national carriers are routinely stifled. Last year, I had a telling conversation with the tourism minister from an appealing African nation that has barely a handful of links from Britain.
How could he entice more visitors? Simple: open up the skies, invite the likes of easyJet and Ryanair, and watch the tourists flood in.
With a weary "we've thought of that" expression, he said: "Ah, we can't do that just now because it would harm our national airline."
I repeated this exchange to Ed Winter, boss of Fastjet, who pointed out that the big multinational, Lonrho, is a backer of the new airline: "Lonrho has a huge reputation in Africa, and they understand how to navigate around a lot of the issues when doing business in Africa."
Could Fastjet be the acceptable face of air travel in Africa? Ed Winter believes so. His airline promises: "Despite the many challenges that exist outside our control we will be open, honest, transparent and communicative to ensure that your travel arrangements remain with the least amount of interruption."
Register for free to continue reading
Registration is a free and easy way to support our truly independent journalism
By registering, you will also enjoy limited access to Premium articles, exclusive newsletters, commenting, and virtual events with our leading journalists
Already have an account? sign in
Register for free to continue reading
Registration is a free and easy way to support our truly independent journalism
By registering, you will also enjoy limited access to Premium articles, exclusive newsletters, commenting, and virtual events with our leading journalists
Already have an account? sign in
Join our new commenting forum
Join thought-provoking conversations, follow other Independent readers and see their replies