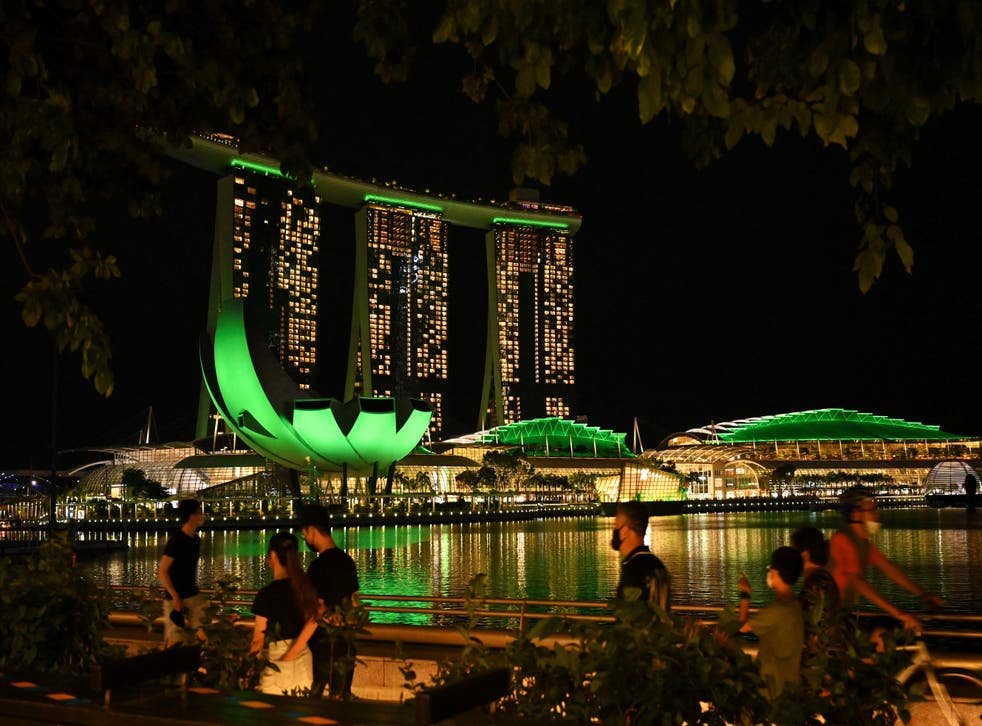 Singapore ranked the best place to live during the pandemic
Asian nations topped the ranking
Singapore has been ranked the best place to live during the pandemic.
The city-state topped Bloomberg's Covid Resilience Ranking this month, toppling New Zealand for the first time.
Singapore, which has vaccinated around a fifth of its population, joined a handful of other Asia-Pacific nations in the top 10, including Taiwan, South Korea and Japan.
The ranking evaluates the 53 largest economies on a range of metrics including access to vaccine, freedom of movement and testing rates, to find their 'resilience ranking'.
The Southeast Asian country, which scored 79.7 in the 'resilience ranking', was praised for its strict quarantine programme and border curbs, which has largely contained locally transmitted cases of Covid. These measures, in place since the start of the pandemic, have meant Singaporeans can "largely go about their everyday lives", said Bloomberg.
Elsewhere in the index, the US was up four places to 17th (65.3), as a fast vaccination roll-out curbs deaths; while the UK bounced seven places to 18th position (64.3) as a strict lockdown in place since 4 January is gradually lifted.
Aside from the UK, three other European nations made the top 20: Finland, Denmark and Norway.
India, currently struggling with a new variant and rocketing cases, sank to 30th position with a resilience ranking of 52.4.
At the other end of Bloomberg's scale was Brazil, Poland and Argentina, where virulent virus strains are causing a rise in infections.
Top 10 places to live during the pandemic
Singapore (79.7)
New Zealand (79.6)
Australia (76.2)
Israel (74.9)
Taiwan (74.7)
South Korea (72.7)
Japan (70.9)
UAE (69.7)
Finland (68.9)
Hong Kong (68.2)
Register for free to continue reading
Registration is a free and easy way to support our truly independent journalism
By registering, you will also enjoy limited access to Premium articles, exclusive newsletters, commenting, and virtual events with our leading journalists
Already have an account? sign in
Register for free to continue reading
Registration is a free and easy way to support our truly independent journalism
By registering, you will also enjoy limited access to Premium articles, exclusive newsletters, commenting, and virtual events with our leading journalists
Already have an account? sign in
Join our new commenting forum
Join thought-provoking conversations, follow other Independent readers and see their replies