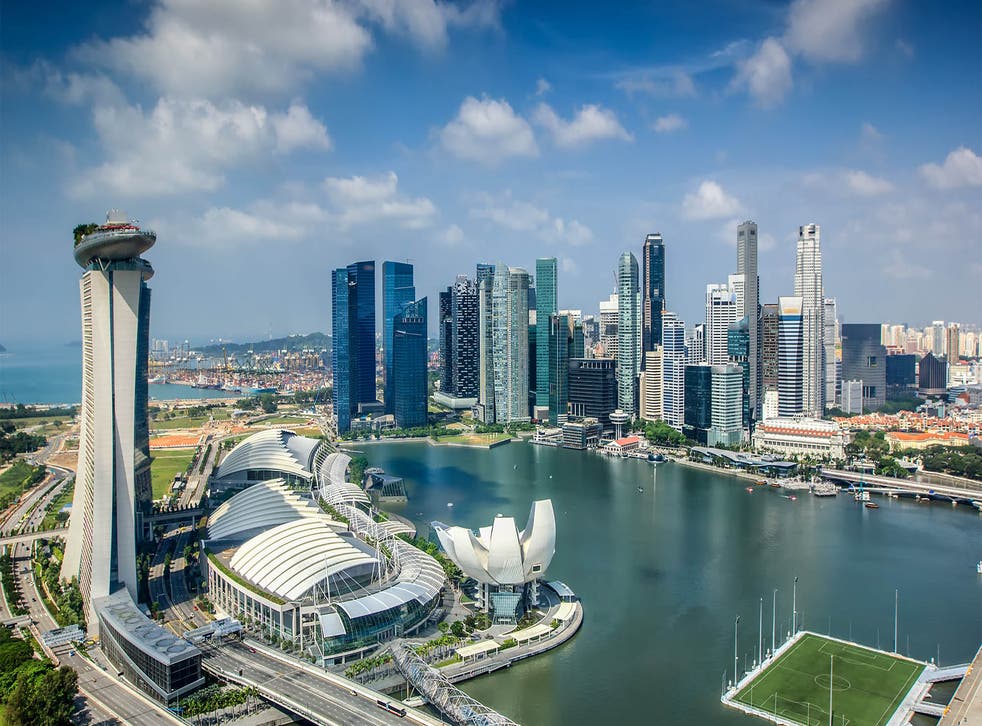 Green light for European travellers to Singapore – but only for Germany
Visitors allowed in to the city-state must stick to a 'pre-declared controlled itinerary' and should not use public transport
Simon Calder
Travel Correspondent
Saturday 24 October 2020 13:46 Comments
A "reciprocal green lane" has been agreed between Singapore and Germany – allowing business travel between the two countries.
It is the first such agreement involving the south-east Asian city state and a European nation, and it is hedged with conditions.
But the Singapore government says the deal could serve as a model for future similar arrangements with other European countries – of which the UK is the most obvious.
The agreement will open up "essential travel for business or official purposes via direct flights between both countries".
According to figures from the European Centre for Disease Prevention and Control (ECDC), Singapore has a vanishingly low incidence of new coronavirus infections – about one-200th of the UK's and one-50th of Germany's.
Like other East Asian nations, it has been extremely wary about opening up to visitors from higher-risk locations.
The protocols for entering Singapore have not been published, but they are likely to mirror existing "green lane" arrangements.
They must "electronically submit pre-trip health and travel history declarations and declare his/her accommodation in Singapore via the SG Arrival Card, before departing for Singapore".
Also before departure to Singapore, they will need a negative Covid-19 PCR test within 72 hours of departure from Germany.
They will be tested at Singapore airport on arrival. Their host company or government agency will be responsible for transporting the traveller directly from the airport to the "declared self-sourced accommodation".
The arrival will stay there until the result of the test is revealed – whereupon, if it is negative, they can proceed with a "pre-declared controlled itinerary".
This is restricted to travel between places of business and accommodation, with "limited contact with the community" and the use of taxis banned.
If the test is positive, "the traveller will undergo medical treatment at his/her cost".
This week Heathrow unveiled a new testing centre which, it is hoped, may be used for mandatory Covid-19 tests prior to departure to a range of destinations.
Register for free to continue reading
Registration is a free and easy way to support our truly independent journalism
By registering, you will also enjoy limited access to Premium articles, exclusive newsletters, commenting, and virtual events with our leading journalists
Already have an account? sign in
Join our new commenting forum
Join thought-provoking conversations, follow other Independent readers and see their replies