What is slow travel and how can I embrace it?
When it comes to your next holiday, slow and steady really could win the race. Lizzie Pook explores the most laidback travel trend of all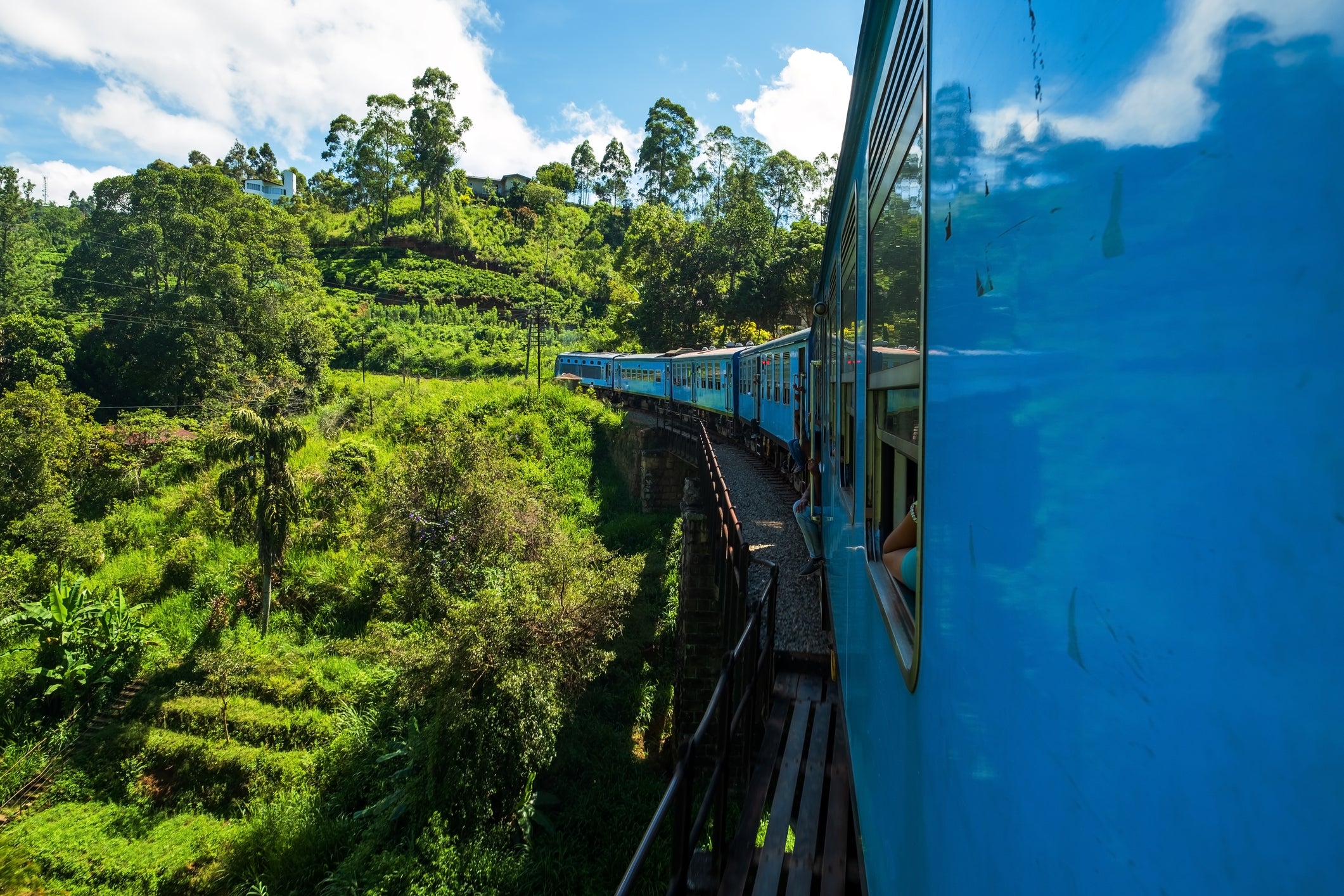 Whether it's chugging through Sri Lanka's tea plantations on an old steam train or picking your way through the forests of Transylvania with just a pair of walking boots and a flimsy rain mac – there's something undeniably romantic about taking things slow.
It's this allure that forms the basis of slow travel – a growing trend that's swapping whistle-stop city tours for leisurely strolls, and red-eye flights for low-key cruises. Travel should be so much more than lurching your way frenetically around a destination, trying to scratch things off a tick-list (a sure fire way of reaching 'tourist burnout').
Here's all you need to know about taking things slow.
So what exactly is slow travel?
On paper, slow travel is an offshoot of the slow food movement – a focus on local farming, regional cuisine, communal meals and traditional food preparation methods that began in Italy in the 1980s as a protest against the opening of a McDonald's in Rome. This cultural initiative has evolved into an entire way of life known as the Slow Movement, which aims to address the issue of "time poverty" through an increased focus on making connections; with people, places and things.
Travel destinations: 52 places to go in 2019
Show all 52
But what does this actually mean for travel?
Essentially, it's trains instead of planes. "In its simplest form, slow travel means travelling by particular modes of transport, such as train, horse, walking, biking and boating," says Tom Barber, co-founder of Original Travel. "It's all about appreciating the landscape as you go, and being at one with it – which you don't get by flying or driving when you're seeing everything from behind a pane of glass."
But for many, slow travel is a mindset, not just a series of choices. "While physically slowing down is necessary, slow travel is more mindset than velocity," says Justin Francis, CEO of Responsible Travel. "Slow travel is to tourism what meditation apps are to our lives. In it, connecting to the soul of a place through its history, food, language and people becomes more important than chasing bucket list ticks and Instagram photos."
So why is it hot right now?
"It's all part of the backlash against package tourism, over tourism and Instagram obsession," explains Francis. "The train travel element is in no small part due to eco-anxiety and the spread of the flight-shaming movement." He's talking about Flygskam, of course, the anti-flight movement that originated in Sweden last year, which encourages people to stop taking flights to lower carbon emissions.
But there is another reason for this shift: millennials. "Responsible tourism is back in a big way," says Barber. "It was very much the buzz phrase in travel towards the beginning of the noughties, but after the financial crisis the concept got lost in people's concerns about value. Now it's back, and it's never going away again, because millennials (the next generation of travellers) won't allow for that." Barber believes these younger consumers are shaping the way tour operators work, too. "They are the most ethical consumers ever so companies are offering ways of travelling that are increasingly ethical and less damaging to the planet."
What impact can slow travel have on us and our environment?
A huge one. "Slow travel enables us to learn, relax and rejuvenate; to be part of a place for a short period rather than just crash through it," says Francis. "Done responsibly it allows us to go beyond the 'leave only footprints' mantra that has long been associated with ecotourism. When done right, it can leave positive impacts that will last long past your trip, benefiting the local communities, economies and wildlife."
Also, sometimes it is simply just more interesting to travel in this way. "Exploring 'the places in between' is a good way to think about slow travel. That is, places that may seem less obvious and are less visited, but hold a unique charm," says Oli Broom, founder of The Slow Cyclist. "I once caught a train from London to Hungerford, cycled to Salisbury over a couple of days and camped in the open on the Salisbury plains. When you fill your days with exploration by bike or on foot like this, even a five-day journey makes you feel like you've been away for far longer."
If it's so slow, how can we fit it into our busy lives?
Keeping things local is a good start. "Stay in locally owned hotels or accommodation, hire local tour guides, eat in local restaurants and shop in local shops, this will be half the battle in turning yourself into a slow tourist," says Francis. Changing your method of transport is a surefire winner, too. Take a pause and think: instead of taking that flight, could I get there by train instead? Could I walk through this city instead of taking an Uber? "We always recommend train travel," says Barber. "Trains are a window into the soul of a destination. You feel like part of a moving, mobile community and because you're often stuck together for long journeys, you invariably strike-up conversations or learn something new about a place or its people."
It's not all about cities, either. Barber is in favour of slowing things down on horseback holidays in Argentina, cowboy ranching in the USA and with walking safaris in places like South Luangwa in Zambia. "If your guide is good, they can bring the bush to life in amazing ways, explaining the way the ecosystem works, and pointing out the smaller beasties and birds you almost certainly miss in a 4x4."
Support free-thinking journalism and attend Independent events
Ultimately though, if we start to make small changes, a bigger shift will come. "Slow travel is a way of life," says Broom. "Whether you like pottering along dusty backroads, inching your way up soaring mountains or winding your way through wildflower meadows, it can be built into life through small changes. Be that walking or cycling every day with a concerted effort to appreciate the surroundings, making sure you make the most of every minute, and enjoying the little things that go on around us that can easily be missed when rushing around."
Who does it best?
Original Travel's Slow Travel collection offers everything from Dhow trips in Mozambique to island hopping in the Galapagos, while The Slow Cyclist runs tours through Rwanda, Transylvania and Tuscany.
Asilia offers a number of fantastic walking safaris throughout east Africa while Natural World Safari's Greenland East Coast Photographic Wilderness Expedition is as exquisitely slow as it can get.
If it's trains you're after, the Rocky Mountaineer in Canada, The Ghan in Australia and The Glacier Express in the Swiss Alps should be top of your list. Wherever you go and whatever you do, just don't rush it.
Join our commenting forum
Join thought-provoking conversations, follow other Independent readers and see their replies