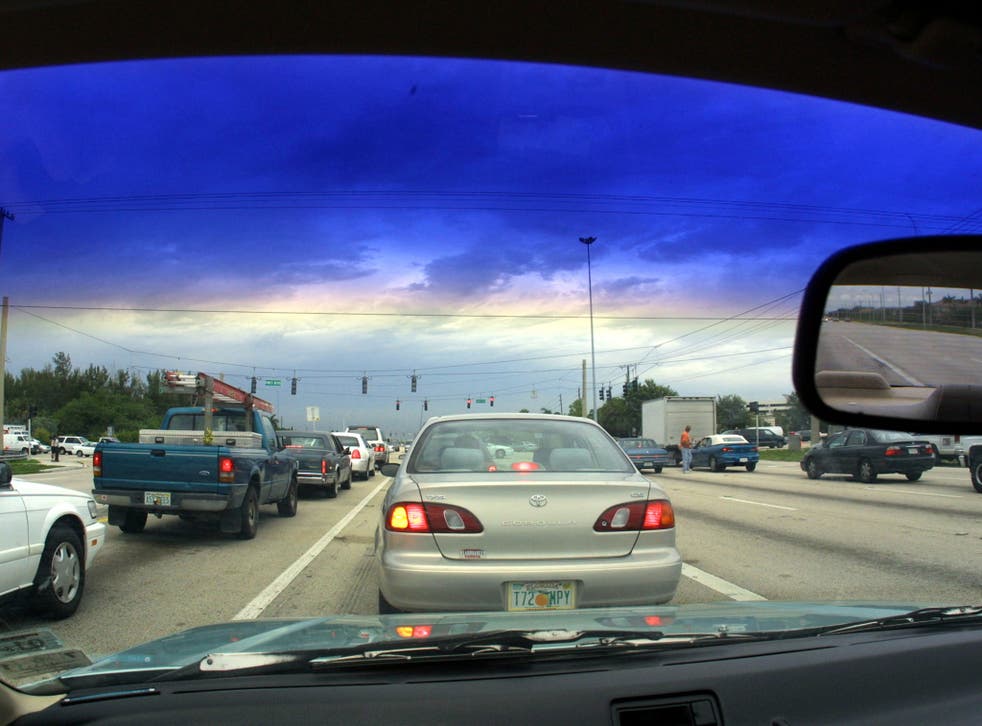 Something To Declare: Car hire – a service that makes budget airlines look good
What is the most high-performance car on the road? According to P J O'Rourke: a rental car. "It's an all-terrain vehicle," he writes. "Mud, snow, water, woods – you can take a rented car anywhere. True, you can't always get it back – but that's not your problem, is it?"
He wrote that in the 1980s. Times have changed. Today, we treat a hire car as we would a vintage Bentley with our week-old twins on the back seat holding our prize porcelain collection. Carefully, in short. That's because if you put a scratch the length and breadth of a proton on the bodywork, your car-hire company is probably going to sting you and sting you good.
The pricing structures at some car-rental companies make the big six energy firms look like your friendly local farm shop. After five minutes examining your final bill following a few days in a hire car you'll conclude Ryanair are models of open-handed, corporate generosity.
Take my recent fly-drive in Athens. I paid €50 for the satnav. It turned out it hadn't had a software update since Sophocles and it kept trying to drive me into the sea. They also told me it would be cheaper not to bring the car back with the tank full. This was not, how shall we say, true. I filled up the car from empty for less than €80 on the road. I returned it with quarter of a tank left and they charged me €74.14.
More worrying, there was a supplementary "road fund licence charge" for €213.84 that I knew nothing about.
The Post Office recently did a comparative study of the "extras" headaches you encounter around the world. Top of the world for pain is Oslo, where the £271.30 basic cost of a week's hire became £520.60 by the time you add Excess Damage Waiver (EDW) and additional driver and petrol. Best value was Florida, mainly because EDW is included in US bookings.
Driving a hire car is rarely a pleasure. High performance? It's like trying to get some thrust out of a sponge cake. But they go like Maseratis in comparison with the check-in process.
Travel has automated. We can whisk through airports and sail through hotel lobbies in seconds. But in car-rental land it is still 1955. In Bulgaria. You queue. And queue. You fill in forms. And more forms. There is an electronic check-in machine, but it is purely symbolic.
They believe in face-to-face service, do car rental firms. That's because they want to "upsell" you. Two hours after landing you stagger from the desk clutching the keys to the BMW X5 you've been "upgraded" to rather than the Fiat 500 you actually paid for. To some car-hire companies, the fee you pay online is merely a small downpayment on the fee they actually plan to charge.
One day there will emerge a decent car-hire company which has transparent, all-inclusive, pre-paid prices. With everything paid for and all your details in the system, you will simply pick up your keys. Then off you fly – literally, because by the time this happens, rental cars – in common with pigs – will have wings.
Mark Jones is editorial director of British Airways 'High Life' and Best Western 'Do Not Disturb' magazines
Register for free to continue reading
Registration is a free and easy way to support our truly independent journalism
By registering, you will also enjoy limited access to Premium articles, exclusive newsletters, commenting, and virtual events with our leading journalists
Already have an account? sign in
Register for free to continue reading
Registration is a free and easy way to support our truly independent journalism
By registering, you will also enjoy limited access to Premium articles, exclusive newsletters, commenting, and virtual events with our leading journalists
Already have an account? sign in
Join our new commenting forum
Join thought-provoking conversations, follow other Independent readers and see their replies