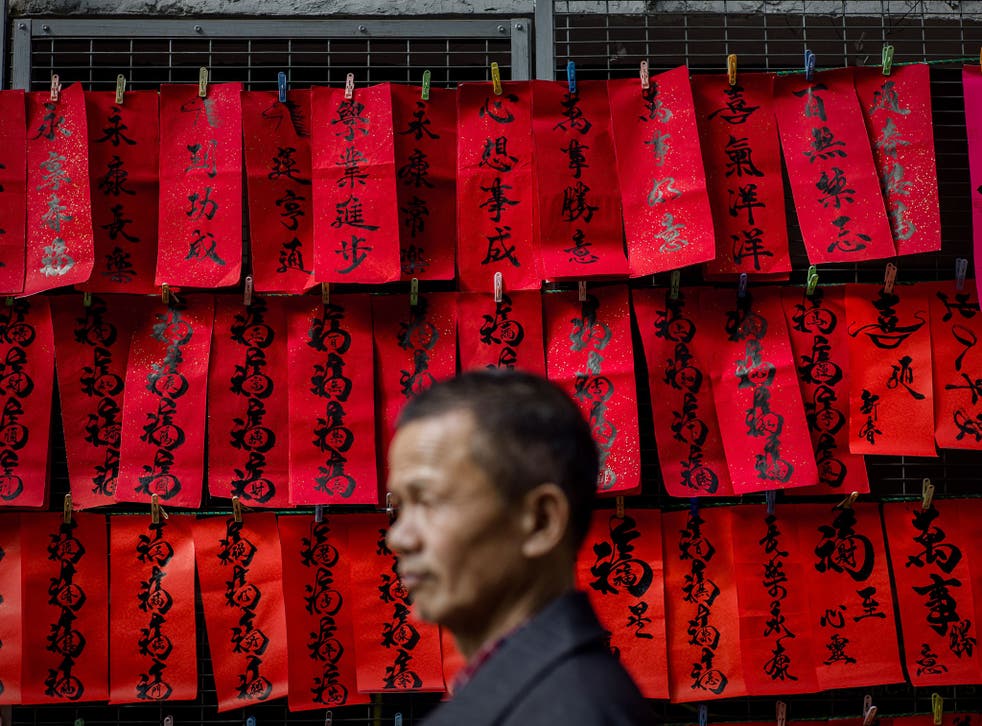 Something to declare: It's boom time for Macau – thanks to a roll of the dice
Why do some colonial experiences leave lasting prosperity while others leave stagnation or worse? Today's Chinese New Year celebrations are a good time to reflect on the experience of one of the world's most boisterous economies – a land where increased domestic and international tourism reflects such prosperity.
Last month we were in Hong Kong and had a spare day, so decided to take the ferry across to Macau for a few hours. As we walked round the rather sleepy old town my companion remarked on how utterly different it was from the high-rise booming Hong Kong.
Both are prosperous – I'll come to that in a moment – but Macau feels like a typical southern European medium-sized city of 500,000 people, while the other has become a great global metropolis, now past seven million. Was it, my companion pondered, because Macau got the Portuguese and Hong Kong got the Brits?
That set me thinking about the role that Europeans have played in fostering China's present boom. Anyone with any sensitivity to Chinese history will be aware that Europeans were not exemplary visitors – the Opium Wars, the Boxer Rebellion and so on. But the plain fact remains that Hong Kong and Macau have the highest standards of living in China. Both are in the top 10 countries or regions in the world for life expectancy, far above the UK. Both also have a higher GDP per head than Britain. Indeed, Macau has on some calculations the fourth highest GDP per head in the world, behind Luxembourg, Switzerland and Norway.
What has done it? The answer is simple: gambling. Macau has become the world's largest city for gambling, shooting past Las Vegas about four years ago.
We did not hit the casinos, preferring instead to do cultural history – a magnificent theatre, the Protestant cemetery, the town hall, etc – but my excuse is that we weren't there very long. Walking through the early 20th-century parts of Macau, I was reminded of parts of Shanghai, that other European implant, though this time on mainland China.
You see, Shanghai was the main base for European trade with China – it was much more important in the 1920s than Hong Kong – and you feel as you walk along the Bund that you are in a European city. Or at least you are surrounded by European-style buildings. And now Shanghai has become the richest place on the mainland, with a slightly higher GDP per head than Beijing. As always with these statistics, it depends on how you measure things, but I recently saw some data that suggested Shanghai had the same GDP per head as Italy.
Macau shows something else. A decade ago it was indeed pretty sleepy, having opened an airport only in 1995. Now it is a boom town. That boom will be given another kick when the huge project of building a road across the Pearl River estuary to Hong Kong is finished, supposedly in another five years' time.
The moral, surely, is that a combination of European heritage and legal/financial structure with Chinese resources and drive generates wealth at astonishing speed and scale. Tourism is part of it, of course. If you have a little window of time on your next visit to Hong Kong, head over to Macau to see another example of the China boom.
Register for free to continue reading
Registration is a free and easy way to support our truly independent journalism
By registering, you will also enjoy limited access to Premium articles, exclusive newsletters, commenting, and virtual events with our leading journalists
Already have an account? sign in
Register for free to continue reading
Registration is a free and easy way to support our truly independent journalism
By registering, you will also enjoy limited access to Premium articles, exclusive newsletters, commenting, and virtual events with our leading journalists
Already have an account? sign in
Join our new commenting forum
Join thought-provoking conversations, follow other Independent readers and see their replies