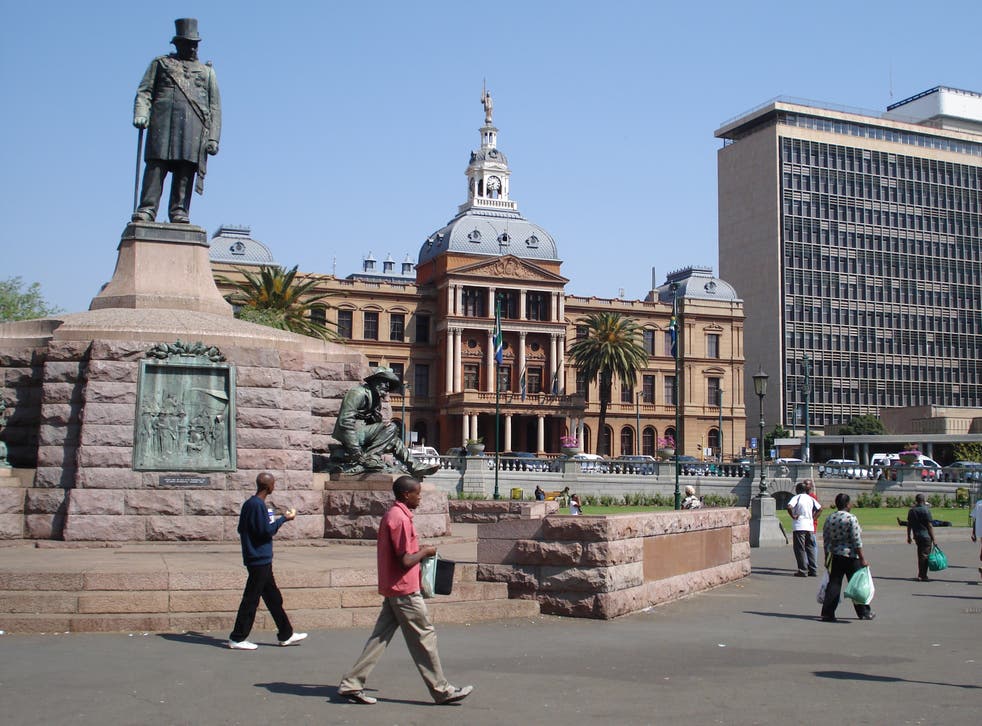 South Africa travel red-listing 'preposterous', says top former minister
'SA's scientific capabilities are world-leading, and it tests more people and publishes more data than any other African country,' says Lord Peter Hain
With the next round of travel restriction changes expected within a week, a former Cabinet minister has called on the prime minister to remove South Africa from the red list immediately.
Lord Hain, who as Peter Hain served in several Cabinet roles under Labour, described the requirement for all arrivals from South Africa to go into hotel quarantine for 11 nights as "unscientific and preposterous".
He wrote: "The UK's continued red listing of South Africa has no justification whatsoever in science. South Africa has only one variant in circulation, which is the same variant as in the UK: Delta.
"Its third wave peaked in July and, as it enters the southern hemisphere summer, it has a 10th of the infections in the UK and a similar infection fraction compared with much of Europe.
"Its scientific capabilities are world-leading, and it tests more people and publishes more data than any other African country.
"South Africa's infection rate currently stands at 3.8 cases per 100,000 residents – below many countries where unrestricted travel is permitted such as the US, France, Greece, the Netherlands, and newly admitted Turkey.
"South Africa's continued red listing is also unjustified under the framework applied by the UK's very own Joint Biosecurity Centre (JBC), and UK ministers' interpretation of the data is therefore arbitrary and inconsistent."
There is growing fury in South Africa at the UK's continuing insistence on hotel quarantine, which effectively acts as a travel ban – keeping families apart and suppressing tourism to one of British travellers' favourite long-haul destinations.
Naledi Pandor, South Africa's minister of International Relations and Cooperation, has accused the UK of inflicting "political punishment" by keeping her country on its red list.
Restrictions were originally imposed by the UK after the Beta variant of coronavirus was first identified in South Africa in December 2020.
Earlier this week the British high commission in Pretoria issued a joint statement with South Africa's Department of Health that talked of "the most up-to-date and accurate sharing of information".
The careful wording appears designed to permit British ministers to attribute South Africa's removal from the red list to newly acquired data.
Two weeks ago, eight countries were taken off the red list – including Egypt, Turkey and Kenya. A further 54 nations remain in the highest risk category. The next round of changes is expected on Wednesday, Thursday or Friday next week.
At the weekend, Ireland scrapped its red list entirely and released all travellers in hotel quarantine.
The Joint Biosecurity Centre explains its advice as follows: "To support decision making, JBC focuses the final assessment around three main criteria so that ministers know where the risks lie: genomic surveillance capability; Covid-19; transmission risk; variant transmission risk."
The Foreign Office warns against "all but essential travel to the whole of South Africa based on the current assessment of Covid-19 risks".
Even if South Africa were taken off the high-risk list, at present vaccinations administered there are not recognised by the UK government for the purposes of avoiding self-isolation.
Join our new commenting forum
Join thought-provoking conversations, follow other Independent readers and see their replies