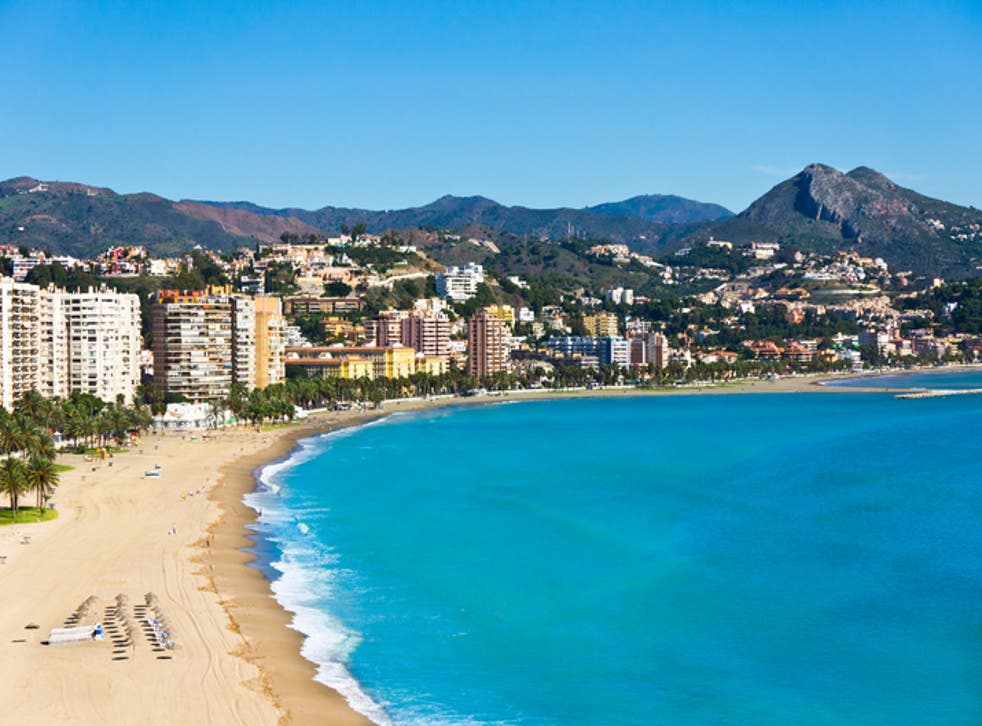 Spanish hotels could scrap all-inclusive holidays for British holidaymakers
All-inclusive holidays to Spain could be off the menu after a swathe of "fraudulent" insurance claims
Helen Coffey
Monday 24 April 2017 19:25 Comments
All-inclusive holidays to Spain for British holidaymakers could be scrapped by hoteliers due to the high number of "fraudulent" sickness claims, according to a Madrid-based law firm.
Rogers & Co, a law firm that acts on behalf of the insurance industry, said Spanish hotels may increase the price of these traditionally low-cost holidays for Brits or do away with them completely after claims that they were being "held hostage" by UK visitors.
British tour operators have backed up these assertions; travel insiders told The Independent they have already noticed a number of hotels in the Canaries taking all-inclusive holidays off the market for Brits, and instead offering half-board.
The issue first made headlines in November 2016 after reports of a rise in insurance companies targeting Brits in Spanish resorts and encouraging them to make false sickness claims. The Foreign Office even amended its Spain travel advice to highlight the problem. It says: "There have been reports of an increase in holidaymakers being encouraged to submit a claim for personal injury if they have experienced gastric illness during their stay. You should only consider pursuing a complaint or claim if you have genuinely suffered from injury or illness. If you make a false or fraudulent claim, you may face legal proceedings in the UK or Spain."
Travel agent and tour operator association ABTA also got involved, calling for a change in the law to reduce fraudulent claims.
Chief executive Mark Tanzer said: "We have already taken steps to address this issue, raising it with the Ministry of Justice and speaking to the Spanish authorities. We are now asking the government to change the law that allows these firms to profit disproportionately from such claims."
In response to the latest comments from Rogers & Co, an ABTA spokesperson told The Independent: "This is yet a further indication of just how important the issue of bogus holiday illness claims is to the industry both here and overseas."
The issue has now come to the fore again, as Rogers & Co's David Diez Ramos told Travel Weekly: "Sooner or later Spanish hotels will increase the price or stop selling all-inclusive to Britons.
"British citizens are paying less than £1,000 for a two-week all-inclusive holiday, receiving £2,000 to £3,000 for a claim and you can add £5,000 in lawyers' fees. Hoteliers will move from this sort of holiday."
He added: "Ten claims of this kind a month would hit hoteliers' profits. They have to transfer the risk to the consumer [or] hotels might be forced to move away from all-inclusive. Spanish insurance companies are going to increase the premiums or the excess or not insure this risk. We have no options."
Ramos said one hotel in Benidorm had already stopped selling all-inclusive holidays to Brits because of the increase in false gastric illness claims.
British tour operators have also warned against these fraudulent claims, saying it could jeopardise the UK's access to great-value package holidays.
Thomas Cook CEO Peter Fankhauser said: "These food poisoning claims come at a time when levels of customer satisfaction are rising. We face the risk that Spanish hoteliers running some of our most popular hotels could soon stop taking British people. In a deeply worrying trend, it would seem many of the claims are questionable to say the least, with holidaymakers seduced into making them by rogue companies which promise payouts of several thousand pounds.
"If left unchecked, the actions of a minority will have a significant impact on the majority – honest people who save hard for their annual break. Companies have to recover the cost of these claims somehow. Sadly, that could mean the price of holidays going up."
Fankhauser echoed ABTA's call for a legal crackdown, saying: "It is time the Government looked to change the law in this area. Action needs to be taken against the rogue claims companies. Some couldn't be more brazen, sitting outside Spanish hotels in 'ambulances' and promising holidaymakers payouts. This must stop."
The Rogers & Co law firm gets "zero" claims from other nationalities, according to Ramos – all the sickness claims come from Britons, some of whom have allegedly been encouraged to lie to make a quick buck.
"The problem is not the claimants or the lawyers," he said. ""It is a system which allows people to bring claims without any risk and in which lawyers earn more than the claimants."
Register for free to continue reading
Registration is a free and easy way to support our truly independent journalism
By registering, you will also enjoy limited access to Premium articles, exclusive newsletters, commenting, and virtual events with our leading journalists
Already have an account? sign in
Join our new commenting forum
Join thought-provoking conversations, follow other Independent readers and see their replies