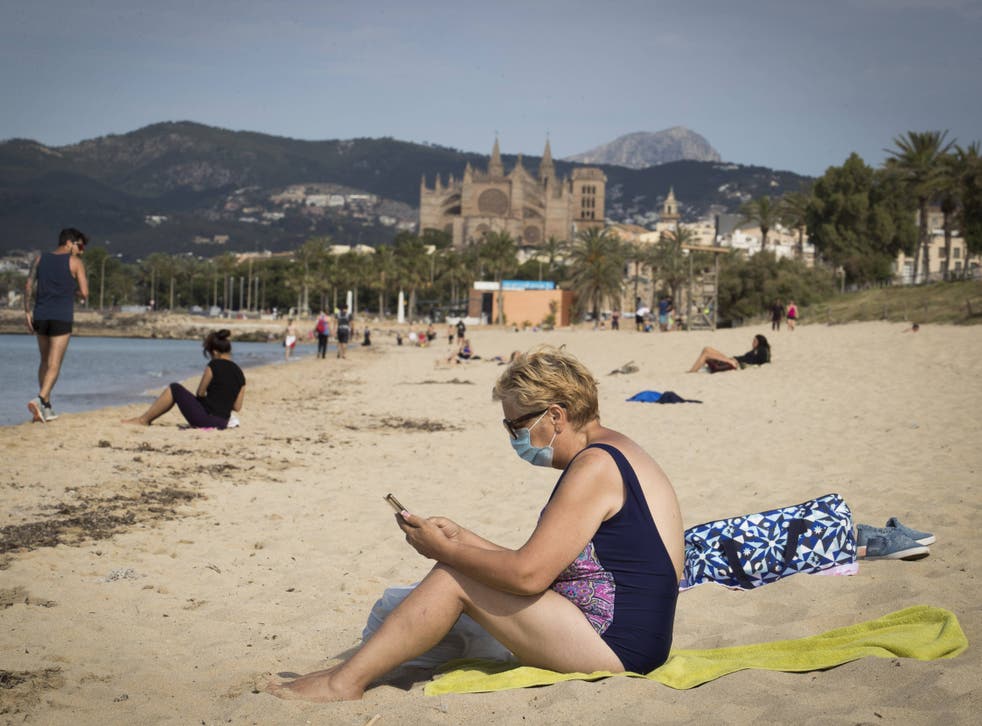 Spain makes U-turn on mask rule when sunbathing and swimming after backlash
The law, which came into force last week, has now been modified
Spain has dropped its rules around wearing face masks when sunbathing and swimming after a backlash.
A law was introduced last week that required all tourists and locals to wear a face mask at all times in outdoor public spaces, including at the beach.
The law set out was intended to apply to all public spaces, meaning that face masks would be required when sunbathing on the beach or swimming in the sea.
The Spanish health authorities have now clarified the rules. Following talks, a statement explaining that people will be permitted to remove their face masks on the beach when sunbathing or swimming.
It said that masks can be removed "when a person remains in a specific place and respects a minimum distance of 1.5 metres from non-household members".
Masks can also be removed while swimming in the sea, swimming pools, rivers, reservoirs and lakes, as long as social distancing rules can be followed.
However, anyone walking along the beach will need to wear a mask.
Masks will also need to be worn when inside or outside at bars and restaurants, except "for the moments necessary for eating or drinking".
When the law was introduced last week, José Luis Zoreda, vice-president of Exceltur, the organisation that represents Spain's tourism industry, told Spanish newspaper El País: "We're going through hell with thousands of jobs and businesses threatened and now they want to turn the beaches into open-air field hospitals."
Join our new commenting forum
Join thought-provoking conversations, follow other Independent readers and see their replies