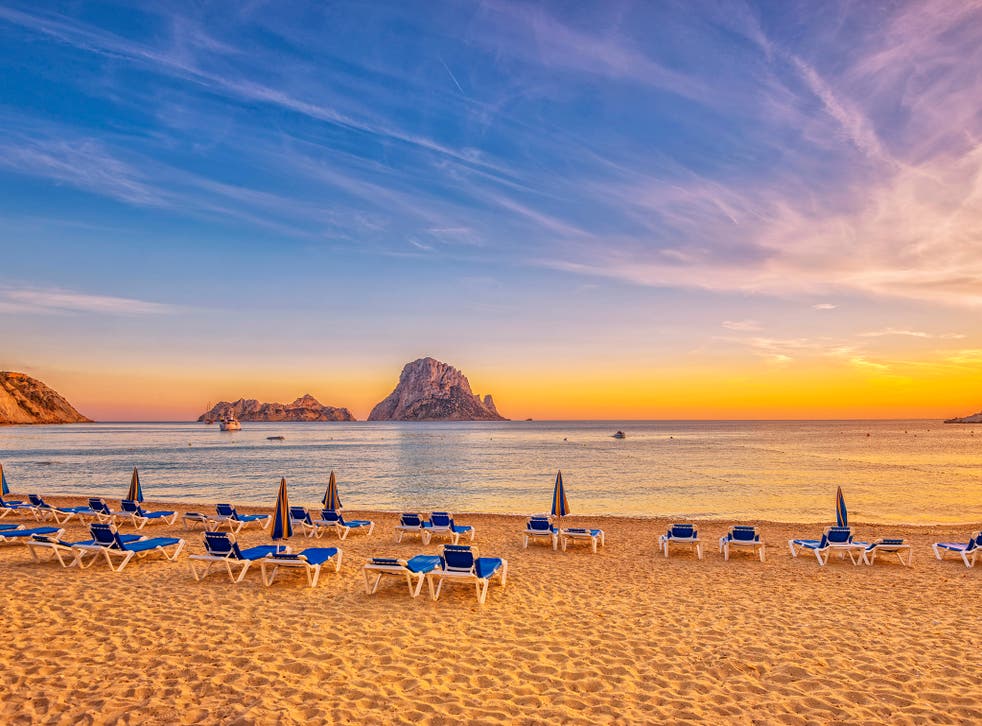 When can I travel to Spain and what are the restrictions?
It's likely holidays to Spain will be given the green light from May
The prospect of summer holidays in Spain is looking more likely, as a tourism minister said the country could start using a vaccine passport from May.
Reyes Maroto, speaking to a local TV station, said that the country could introduce a vaccine passport scheme in May, which coincides with the date the international tourism fair FITUR is due to take place in Madrid.
"We could be in a position to start implementing the digital passport (when FITUR starts on May 19)", she told Antena 3 TV station.
According to the UK government's roadmap out of lockdown, 17 May is the earliest date for international travel to resume from England – although that date also depends on the recommendations of the Global Travel Task Force, which is due to report on the likelihood of summer holidays going ahead on 12 April.
A handful of countries have announced they are ready and willing to accept British tourists from dates in May, including Cyprus and Greece.
Spain is the most-visited country by British tourists, and has signalled over the past few months that it is ready to welcome UK visitors back as soon as possible.
Here's what you need to know about travel to Spain this summer.
When might British tourists be able to return to Spain?
While Spain has yet to reveal a hard and fast date for British visitors to return to its shores, it has given some clues. Reyes Maroto, a tourism minister in Spain, has indicated that the country's vaccine passport scheme could be in place by May, which could open the doors to international visitors who have been inoculated.
International travel for UK tourists for non-essential reasons has been banned until 17 May at the earliest, so any arrival date would be in the latter half of the month.
Whenever the date is, people are desperate to go: data from Skyscanner shows that Spain was the top destination booked by UK travellers immediately following the roadmap announcement.
What has the Spanish government said previously?
Spain is hopeful to welcome back British tourists this summer, the country's tourism secretary of state said in February.
Fernando Valdes said Spain was canvassing the European Union and the Organisation for Economically Developed Countries to agree to a system of vaccine passports to increase tourists' mobility.
Spain will not bar tourists if they do not have proof they have been inoculated, he stressed, saying vaccine passports would be part of a series of measures to allow British holidaymakers to return to the costas.
"We are defending this approach and we would like to coordinate these works with the British government," he told The Independent.
What are the current entry requirements?
On 22 December 2020, Spain introduced travel restrictions on passenger travel from the UK by air and sea. These measures have been extended until 6pm on 16 March 2021, with the exception of Spanish nationals and those legally resident in Spain.
Permitted travellers arriving from the UK are not required to self-isolate on arrival in Spain, but are required to present a negative PCR, TMA or LAMP test taken within no more than 72 hours prior to arrival in order to enter the country. It is also mandatory for all passengers travelling to Spain to fill out and sign a Health Control Form 48 hours prior to travel.
Will I need a vaccine passport?
A vaccine passport could allow visitors to skip the testing requirement, but they won't be mandatory for entry. It's understood that Britons who haven't been vaccinated will need to present a negative PCR test.
According to Fernando Valdes, Spain will not bar tourists if they do not have proof they have been inoculated, saying they would be part of a series of measures to allow British holidaymakers to return.
"A vaccine certificate should help us regain mobility and would have to complement our works with testing and other means that we have already implemented to avoid transmission such as face masks or social distancing," he said.
Separately, a wider EU vaccine passport, called the "digital green pass", has been proposed by the European Commission, to allow citizens to travel throughout Europe.
Nadhim Zahawi dismisses vaccine passports as 'discriminatory'
What about the Balearics?
The Balearics – the Spanish island group that includes Ibiza, Mallorca and Menorca among others – has put a proposal forward to be one of the first places in Spain where a vaccine passport for travel is trialled, arguing that the islands are the ideal place for a pilot scheme. Infection levels on the islands have fallen during the winter, and rates are now at the same level they were at in August 2020, according to the tourism ministry.
The islands, a firm favourite of British visitors, are eager to welcome back tourists. Minister of tourism for the Balearic Islands, Iago Negueruela, said: "We look forward to bringing back our loyal UK visitors. It is encouraging to read that millions of people are being vaccinated every week and the vast majority of the adult population will be vaccinated by July.
"We know that our islands are valued in the United Kingdom for our tourism proposition in terms of proximity, air connections, tourism infrastructure, quality, price and our climate. We are working hard behind the scenes to ensure a safe return to tourism so that we are ready for when British visitors are able to travel once more."
What restrictions are in place right now?
On 25 October 2020, the Spanish government declared a nationwide State of Emergency which includes a national obligatory overnight curfew (specific curfew times vary, starting between 10pm and midnight and lasting until 6am). It also provides regional governments with legal powers to impose further mobility restrictions in their region if deemed necessary.
Many municipal and regional authorities have introduced other types of measures such as limiting the opening hours and capacity of bars and restaurants, and in some places these remain closed until further notice.
Social gatherings are limited to a maximum of six people, and the use of face coverings is mandatory for anyone over the age of six years old on all forms of public transport in Spain and in many other indoor and outdoor public spaces.
Restrictions are already being eased in some areas of Spain as infection rates continue to fall, while other regions are considering relaxing the rules. Madrid, Navarre and the Canary Islands have eased some measures; Andalusia, Catalonia and Valencia are weighing up whether to do the same.
What has the Spanish tourism industry said?
Maria Frontera, president of the Federation of Hoteliers in Mallorca, met on Monday with Sebastian Ebel, chief executive of Tui, the German holiday company, ahead of the possible start of the holiday season for German tourists next month if Berlin lifts restrictions as expected.
She said: "We talked about massing testing of antigens and PCR, controls at airports for national and international visitors, strict health restrictions and the acceleration of the vaccination programme.
"We hope that there is a positive tendency in all senses and we hope that this will translate into secure reservations to allow the reopening (of the sector) little by little."
In the UK, Tui says it remains in "close coordination" with Spain regarding when holidays can begin. A spokesperson says: "It's one of the most popular destinations for a summer holiday. Positive news always increases bookings as customers feel more reassured that a holiday in Spain will be possible this year.
"The Canary Islands are currently the most popular choice, and Ibiza stands out for the Balearics. Customers are booking holidays from July, with September and October also extremely popular. It just shows many Brits can't wait to get away for some sunshine this summer."
Join our new commenting forum
Join thought-provoking conversations, follow other Independent readers and see their replies