Spain preparing for British tourism return this summer as it eyes vaccine certificates
'We welcomed Boris Johnson's announcement that British tourists may be returning here this summer with prudence. They are our number one market' – tourism minister for the Canaries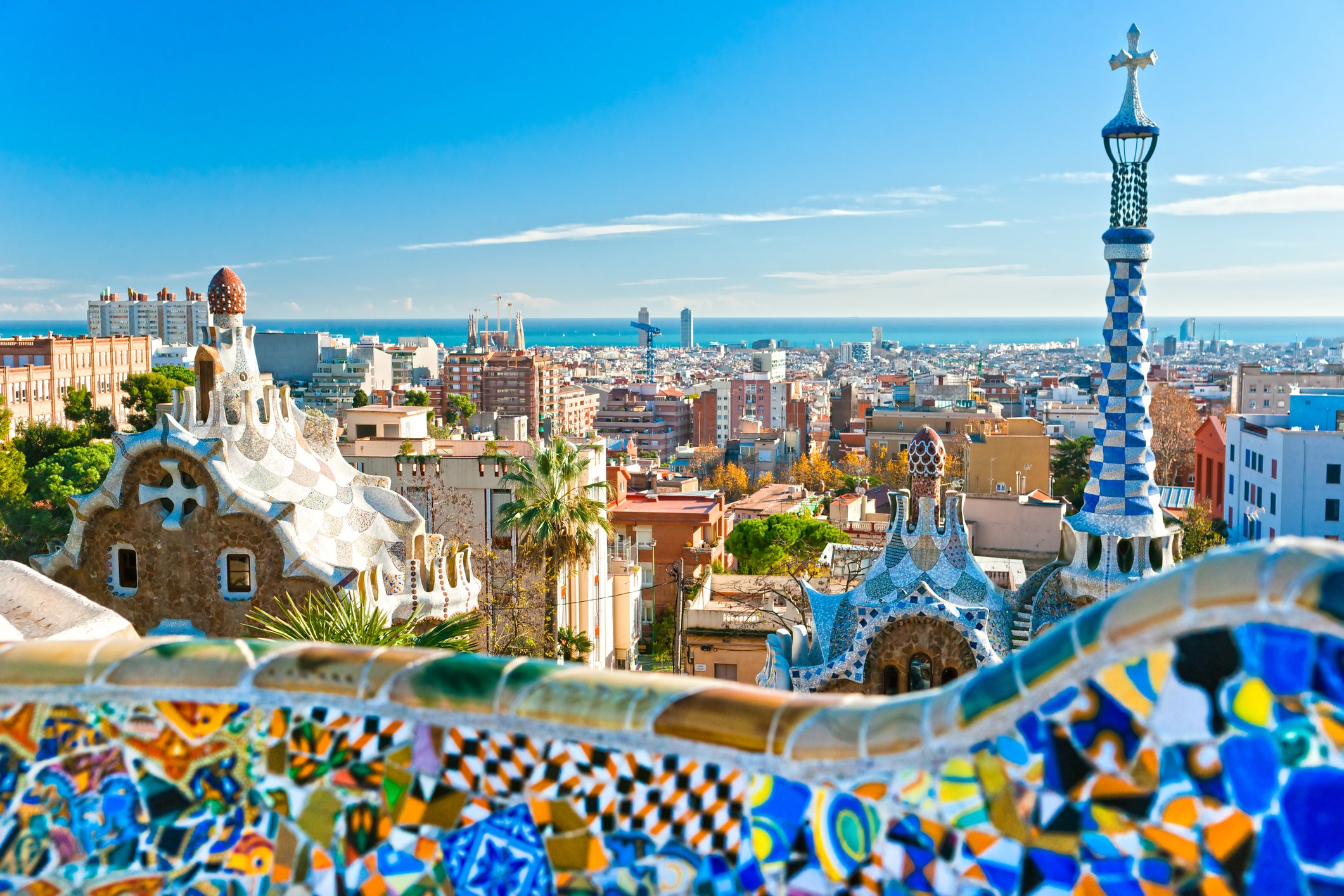 Spain hopes to welcome back British tourists this summer, the country's tourism secretary of state said.
Fernando Valdes said Spain was canvassing the European Union and the Organisation for Economically Developed Countries to agree to a system of vaccine passports to increase tourists' mobility.
Spain will not bar tourists if they do not have proof they have been inoculated, he stressed, saying they would be part of a series of measures to allow British holidaymakers to return to the costas.
"We are defending this approach and we would like to coordinate these works with the British government," he told The Independent.
"A vaccine certificate should help us regain mobility and would have to complement our works with testing and other means that we have already implemented to avoid transmission such as face masks or social distancing."
He added: "We feel that summer has to be the beginning of a gradual restoration of international tourism to Spain and when we are hoping to welcome British tourists once again.
"Spain is prepared to welcome British visitors with the same hospitality with which we welcomed them in the past. We are hoping that European member states will find the way to open our borders with the UK."
The Spanish government announced on Wednesday it would extend restrictions on arrivals from the United Kingdom by air or sea until 16 March to prevent the spread of Covid-19 via new variants. Similar restrictions were imposed on travellers from Brazil and South Africa.
Prime Minister Boris Johnson unveiled his "roadmap to recovery" on Monday, laying out a timetable which may allow international travel in time for summer.
Mr Valdes stressed Spain had reduced Covid-19 contagion levels considerably since Christmas and planned to have 70 per cent of the population vaccinated by the end of the summer.
Spain's two-week infection level stood at 236 per 100,000 people on Tuesday, the first time for two months it has stood under 250, a threshold the Spanish health ministry considers as "extreme risk" of contagion.
So far, almost two million Spaniards have received at least one dose of the vaccination.
Pedro Sánchez, the Spanish prime minister, said that the country is likely to receive four times the amount of vaccine doses in the next three months compared with the first quarter of 2021.
Spain wants to negotiate safe air corridors with Britain and other countries like Germany to ensure destinations like the Canary Islands and the Balearic Islands may be able to receive travellers if contagion rates there dip below the mainland.
The Balearic Islands is set to become the first region to ask the Spanish government to trial the vaccine passport if it is approved so that it can revive the islands' devastated tourism sector.
Maria Frontera, president of the Federation of Hoteliers in Majorca, said the UK government's route map' to the recovery of international tourists helped to dispel doubts among hoteliers and restaurant owners.
"We would ask that they speed up the vaccination programme and come to an agreement in the EU on ways to agree to a vaccine passport," she told The Independent.
"We have also got to eliminate barriers with regard to the substitution of PCR tests for antigen tests to make them not just cheaper but more accessible in terms of their operation and eliminate quarantines which for example Germany continues to demand."
Majorca alone has 200,000 hotel beds.
Yaiza Castilla, the tourism minister for the Canary Islands, said authorities will insist British holidaymakers who book a hotel on the islands must arrive with a negative PCR test.
If tourists contracted Covid-19 on the islands, authorities would also pay for any hospital care and quarantine in specially-allocated hotels.
"We want to provide something extra for tourists if they come here as we are desperate to revive the economy so we will pay for their treatment and quarantine if it can be proved they caught coronavirus here," she told The Independent.
"We welcomed Boris Johnson's announcement that British tourists may be returning here this summer with prudence. They are our number one market."
Tourism-dependent Spain generates 12 per cent of GDP from the industry and 13 per cent of jobs, according to the think-tank Funcas.
The sun drenched Spanish costas are the most popular destination for Britons, with 18 million  tourists spending their holidays there in 2019, making them the largest group by nationality.
In Benidorm, the iconic Costa Blanca resort where Spanish tourism began in the 1950s when the then mayor convinced the Spanish dictator General Franco to allow bikinis to be worn on the beach, there was a cautious welcome at the prospect Britons may return to the beaches and skyscrapers this summer.
"Of course I am pleased. The British are our number one customers, either the tourists or the ones which own second homes here. We hope they will be back, but you have to be prudent about this," said Toni Pérez, mayor of Benidorm.
Join our commenting forum
Join thought-provoking conversations, follow other Independent readers and see their replies