Spirit Airlines flight diverted after passenger tries to open plane door in mid-air
The airline emphasised that opening a door inflight is 'impossible due to air pressure'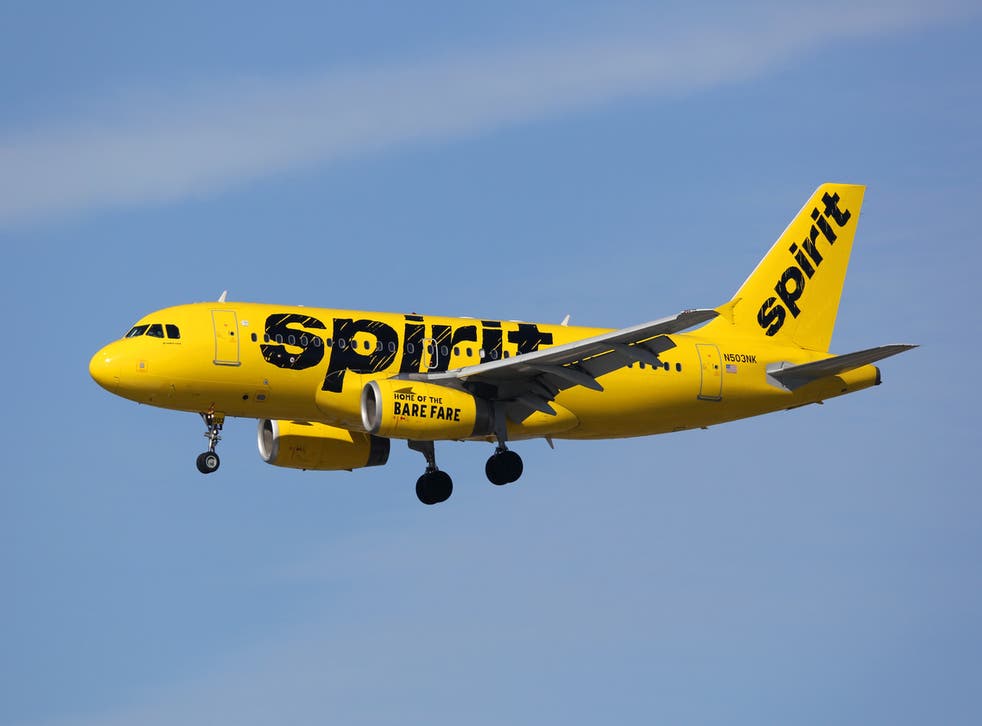 Leer en Español
A Spirit Airlines flight was forced to divert after a passenger allegedly tried to open the cabin door mid-flight.
The service had departed from Cleveland, Ohio, on 24 March and was destined for Los Angeles, California, when the pilot made the decision to land in Denver, Colorado.
No one was injured in the incident, according to the carrier.
"Spirit Airlines flight 185 diverted to Denver on the way to Los Angeles due to a passenger who appeared to attempt to open an exit door," Spirit Airlines told local news outlet WJW-TV in a statement.
"Safety is our number one priority at Spirit Airlines.
Read more: 
"Law enforcement met the aircraft in Denver and took the passenger into custody.
"We thank the crew members and guests who assisted for handling this situation quickly prior to arrival."
The airline was also keen to stress that those onboard were not in any real danger, as opening the emergency exit doors while an aircraft is in flight is "impossible".
"It is important to note that opening a door inflight is impossible due to air pressure inside the cabin pinning the door against its frame with force stronger than any person could ever overcome," read the statement.
A Denver International Airport official confirmed to Newsweek that the flight had landed there at around 8.22pm "due to a disturbance onboard".
It's not the first time a passenger has attempted to open the doors mid-flight.
A 26-year-old British woman was jailed for two years after trying to open the door of a passenger plane in mid-air.
In February 2020, Chloe Haines was found guilty at Chelmsford Crown Court of endangering the safety of an aircraft and assaulting a member of cabin crew.
The air-rage incident had occurred onboard a Jet2 flight to Dalaman in Turkey the previous summer.
The aircraft was forced to return to the UK when Haines tried to open the door, forcing the RAF to scramble two Eurofighter Typhoon jets to intercept it.
One cabin crew member sustained scratches as she attempted to pull Haines, who was yelling "I'm going to kill you all", away from the door.
Register for free to continue reading
Registration is a free and easy way to support our truly independent journalism
By registering, you will also enjoy limited access to Premium articles, exclusive newsletters, commenting, and virtual events with our leading journalists
Already have an account? sign in
Register for free to continue reading
Registration is a free and easy way to support our truly independent journalism
By registering, you will also enjoy limited access to Premium articles, exclusive newsletters, commenting, and virtual events with our leading journalists
Already have an account? sign in
Join our new commenting forum
Join thought-provoking conversations, follow other Independent readers and see their replies