The Independent's journalism is supported by our readers. When you purchase through links on our site, we may earn commission.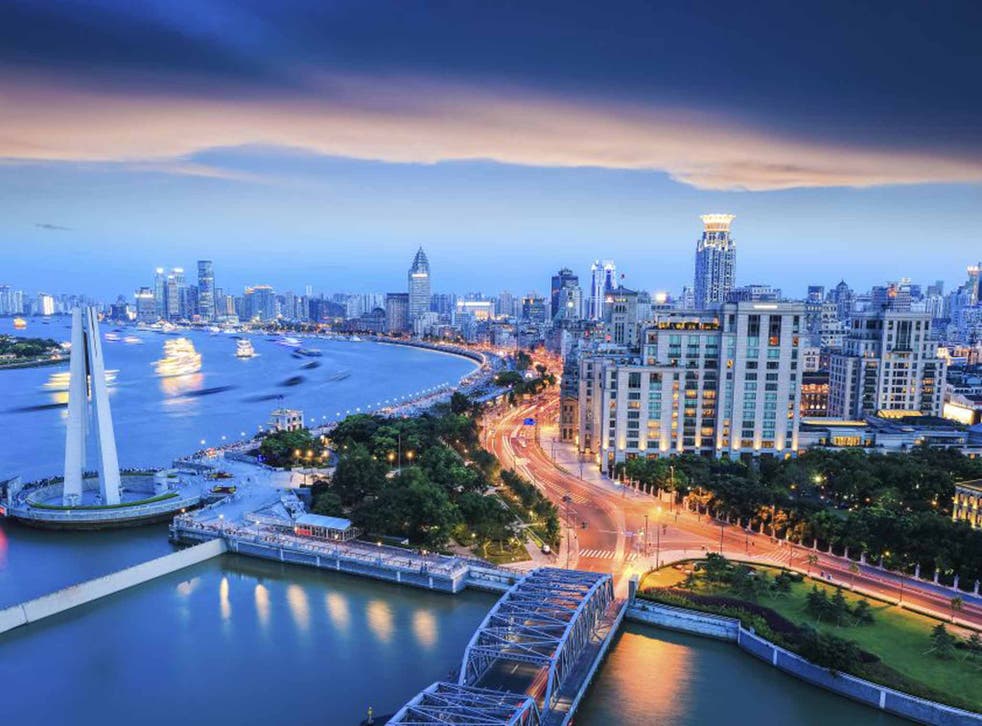 Stopover cities: Enhance your trip with culture, scenery or shopping
If you're heading to the other side of the world, there are plenty of great places to see on the way. And the travel industry is making it easier for you
Your destination is on the other side of the Atlantic or the far side of the world. You could fly there in one go, but you will miss many great places along the way.
Adding in one or more stopover cities will enhance your overall trip, with culture, scenery or shopping. You are more likely to arrive in good shape with a break of journey. And, because of the odd way that Air Passenger Duty is calculated, a stopover can even save you money.
Go back 30 years and the very first heavily discounted tickets to Australia were on offer – thanks to a cut-price charter operation by Thomson Airways. For £399 you could fly from Manchester to Sharjah in the Gulf, onwards to the Indonesian island of Batam, then across to Sydney and finally Melbourne. You arrived feeling several years older and possibly somewhat indignant that you had explored no further than the transit lounge of some potentially alluring locations.
The first city properly to celebrate the stop-over industry was Singapore, offering cut-price hotel stays to lure passengers in from the airport. The city-state continues to lead the stopover world. This year the campaign continues, with Singapore Airlines offering the Singapore Stopover Holiday: for a nominal S$1 (50p), covering a night in a hotel, return airport transfers, unlimited use of the SIA Hop-on Bus and admission into a range of attractions. The deal applies for stopovers from 1 April 2015 to 31 March 2016; see bit.ly/SingStop for more details. Malaysia Airlines has a similar deal up to 30 June this year, offering a free first night in a Kuala Lumpur hotel (bit.ly/KLStop).
In pictures: Stopover cities

Show all 7
From Hong Kong to Seoul, every Far East hub offers intriguing possibilities. Latterly, the cities of the Gulf have joined in, hoping to be seen as something more than airports where bleary travellers shuffled through duty-free between planes. China, too, is catching up with visa-free possibilities – see "Chinese whispers", opposite. If you are flying on Air China, China Eastern, or China Southern, then the only stopover options are Beijing, Shanghai and Guangzhou respectively. The same applies if you choose Air New Zealand from Heathrow to Auckland – on which you can stopover anywhere you like so long as it's Los Angeles – or Qantas, for which the only way is Dubai.
However, some airlines offer multiple options, enabling you to experience a different stopover city on the way out and back. On Emirates, for example, you can change in Dubai from six UK airports for a flight to Sydney – but one of those daily connections is routed via Bangkok, where you can add a stop. To Hawaii, you have to change planes somewhere in North America, which allows you to assess the relative merits of San Francisco and Seattle. A good agent will outline the options, and explain the fare implications of each stopover combination.
A stopover of a couple of days anywhere from Qatar to Hong Kong remains an excellent way to enjoy some metropolitan intensity en route to an Australasian destination – which is one reason why The Independent Traveller covers such cities in our "48 Hours" series (bit.ly/Indy48hours).
If you think creatively there are many more options. Going west, the notion of stopping over en route to California or Florida may sound odd, given all the non-stop flights. But North American airlines can offer a wide range of options, which may even end up cheaper than direct flights. For example, flying from London to Orlando on 1 August this year for a week is likely to cost £1,200-plus return if you use British Airways' or Virgin Atlantic's non-stop flights. Yet you could build in an afternoon's exploration of a city such as Montreal or Philadelphia if you choose the right connection on Air Canada or US Airways – adding a saving of £250 or more into the bargain. Again, a good agent can explain the options.
If you are heading for the US or Canada, you can also use the Reykjavik dodge, described opposite, to reduce your tax obligation.
To Latin America, your choice of stopover city will have an impact on the amount of bureaucracy needed. Miami has long seen itself as the natural hub between the UK and Central and South America, but passengers require an Esta – an online travel permit – before they are allowed on board. Capital cities such as Madrid, Lisbon, Bogota, Mexico City and even Havana require less paperwork.
Latin America can even feature en route to Australia and New Zealand, particularly if you use one of the airline alliance round-the-world tickets such as "Oneworld Explorer" (oneworld.com). It allows, for example, London-Buenos Aires on BA, Santiago and Sydney on LAN, and back via Dubai on Qantas. This will be one of the more expensive choices – but if you want to include somewhere unusual then the options are as wide as your imagination. The Indian Ocean is particularly rich: Mauritius, for example, is a possible stopover en route to Perth, while Colombo can provide a pause between the UK and the Maldives.
Chinese whispers
The Chinese government has eased visa rules to allow a three-day break in Beijing, Shanghai, Guangzhou or one of eight other cities. The great wall of bureaucracy that once characterised visits to the People's Republic has been breached for travellers who have an onward connection within 72 hours.
In Beijing, contrast the austere formality of the Forbidden Palace with the energy and colour of the 798 Art Zone. Shanghai has modern high-rises to rival the likes of Manhattan and Chicago, yet traces of colonial times can still be found on The Bund, where traders have bargained for centuries, and in the sophisticated French Concession.
Guangzhou, hub for China Southern, is far less celebrated but also rewarding. There's a rich spiritual dimension to the city, as witnessed in the Wuxian Guan temple (dating from 1377) and the oldest Islamic minaret outside Mecca. But the two great religions here are business and eating. And the best way to sample both is to visit the city's vibrant markets.
The antidote is vast Yuexiu Park, the biggest urban green space in China, where temples and teahouses provide a serene aspect to the city.
Make sure your airline or travel agent knows your plans, to ensure you will be allowed on the departing flight. And note that on a stopover, you cannot leave the city to explore more of China.
Micro-stopovers
Amsterdam and Paris might strike you as odd choices for stopovers, given that they are barely an hour's flight away. But bear with me. Air France-KLM is a single company, and the Franco-Dutch airline dishes out some implausibly long connections between flights when you book at airfrance.co.uk. Consider a trip from Newcastle to Johannesburg in February, at a modest £525 return.
Outbound, you can spend almost nine hours in the afternoon/evening in Paris; coming back, over six hours during the day in Amsterdam.
Thanks to rapid rail links, you have plenty of time in the French capital for a visit to the Louvre or the Musée d'Orsay, followed by an aperitif and a leisurely dinner.
Coming home, the best way to revive yourself after the long overnight flight is a coffee at the Café Papeneiland, 10 minutes' walk from Amsterdam Centraal station, followed by a visit to the superbly refreshed Rijksmuseum.
Tax avoidance
Passengers who stay at least 24 hours in a European or north African stopover city – covering anywhere from Istanbul to Reykjavik, and Helsinki to Casablanca – pay only the European rate of Air Passenger Duty (APD) of £13. As a result, in effect the Chancellor will subsidise a break in your journey.
From 1 April onwards, that means a saving of £58, compared with the UK long-haul rate of £71. That should be more than enough to pay for a bus ride into the capital and an inexpensive bed for the night.
Availing yourself of these options is sometimes easy, sometimes tricky. On Turkish Airlines' website, turkishairlines.com, just select the "multi-city" option, create a stopover in Istanbul outbound from Heathrow, and watch the fare fall – from £678 down to £620 to Hong Kong, for example. But test bookings made at finnair.com did not reveal such savings, so speak to a specialist long-haul agent.
Surface attention
A stopover city can give you two destinations for the price of one – and if you add a surface sector you can get three for only slightly more.
On a trip to New Zealand, for example, you can fly on United from Heathrow to San Francisco and drive south to Los Angeles on the coast-hugging California State Route 1. Then pick up an onward flight on Star Alliance partner Air New Zealand to Auckland.
British Airways will give you three cities for the price of one-and-a-bit to Australia via South-East Asia if you plan right. Fly out to Bangkok, see the Royal Palace and the backpacker eccentricities of Khao San Road and take the overnight train heading south. Be dazzled by 21st-century Kuala Lumpur, and then board the train (or luxury bus) to Singapore. Swim at high altitude in the suspended pool at Marina Bay, dine on some of Asia's finest food, then board BA15 to snooze your way to Sydney.
Icelandic interlude
Reykjavik's international airport is turning into the Dubai of the north. This summer, Icelandair will operate more flights than ever from the UK to its hub, with new services from Birmingham and increased flights from Gatwick as well as the existing services from Heathrow, Manchester and Glasgow.
The city is offering an ever-increasing range of immediate connections to cities across the US and Canada (icelandair.co.uk). For example, if you miss the 5pm from Reykjavik to Seattle on a Monday, there's another 10 minutes later. Icelandair is also operating three services every day to Boston, 11 per week to Toronto, 10 weekly to Washington, daily to Newark and three a week to Vancouver. What makes Reykjavik particularly alluring is speed: the fastest journeys from Britain to two cities with no non-stop flights, Portland and Anchorage.
Not all the connections are immediate and one stopover possibility is to spend a few hours soaking in the Blue Lagoon; Reykjavik Excursions (re.is) runs frequent shuttles on the 14-mile journey.
The battle is hotting up, with Wow Air (wowair.com) promising a summer schedule from Gatwick connecting to Boston and Baltimore (for Washington). While the much-publicised £99 one-way fares for the new routes never actually existed, the airline provides a useful competitor for Iceland's national carrier.
Cultural gems
Not every stopover city can claim to deliver rich rewards, as anyone who has visited Kuwait or Cleveland may testify. But among the global hubs there are some cultural big-hitters that deserve a disproportionate amount of attention. These are the top 10 long-haul stopover destinations from Heathrow – with the number of passengers each year, my pick of the best artistic attractions and a rating for the overall cultural wealth.
New York (4.3m)
Metropolitan Museum of Art (metmuseum.org).
Great exhibitions here include Van Gogh: Irises and Roses, from March to August.
Dubai (1.7m)
Bastakia Quarter.
An elegant and atmospheric 19th-century escape from the modern city.
Hong Kong (1.5m)
PMQ (pmq.org.hk).
Modern design studios and shops in the former Police Married Quarters.
Los Angeles (1.4m)
Getty Center (getty.edu).
A synthesis of art, architecture and fabulous wealth.
Chicago (1.2m)
Chicago Architecture Foundation (architecture.org).
The Windy City's wonders are best seen from a walking or river tour run by this outstanding organisation.
Singapore (1.2m)
National Museum of Singapore (nationalmuseum.sg).
Half a century after independence, trace the fascinating story of the country.
Toronto (1.1m)
St Lawrence Market (stlawrencemarket.com).
To understand Canada's marvellous multi-culturalism, head for this city-centre melting pot and spend the day snacking your way around the world.
Mumbai (1m)
Gandhi Museum (gandhi-manibhavan.org).
This modest suburban home is where the father of modern India lived and worked from 1917 to 1934.
San Francisco (1m)
de Young Museum of Art (deyoung.famsf.org).
The allure of the city on the bay has more to do with its setting and people than cultural big-hitters, but you should make some time for the American art here.
Miami (1m)
Art Deco District.
No contest: a two-mile stretch of Miami Beach is one of the wonders of architectural preservation.
Source of figures: Civil Aviation Authority
Click here to view the latest travel offers, with Independent Holidays.
Register for free to continue reading
Registration is a free and easy way to support our truly independent journalism
By registering, you will also enjoy limited access to Premium articles, exclusive newsletters, commenting, and virtual events with our leading journalists
Already have an account? sign in
Register for free to continue reading
Registration is a free and easy way to support our truly independent journalism
By registering, you will also enjoy limited access to Premium articles, exclusive newsletters, commenting, and virtual events with our leading journalists
Already have an account? sign in
Join our new commenting forum
Join thought-provoking conversations, follow other Independent readers and see their replies