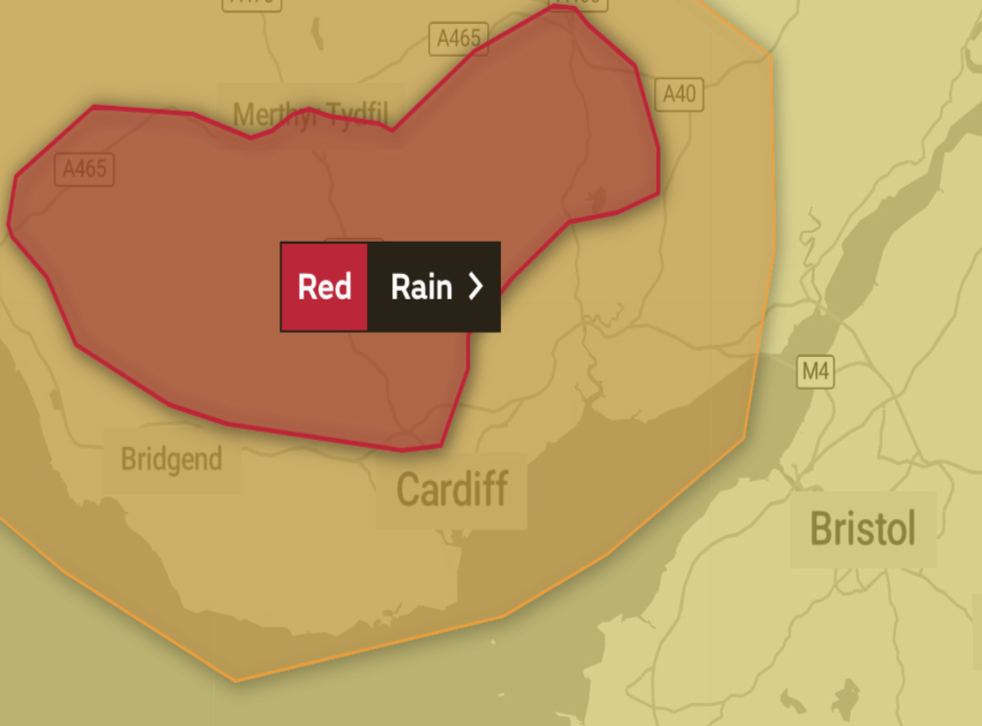 Storm Dennis: Air, rail and ferry passengers face another day of disruption
'Total shambles & ruined a holiday that my young family & I had been looking forward to for months,' said easyJet passenger Anna Boulter
Tens of thousands of holidaymakers have woken up a long way from where they want to be, after hundreds of flights to and from UK airports were cancelled and diverted on Saturday because of Storm Dennis.
Meanwhile rail and ferry travellers on Sunday face continued problems because of the high winds and rain.
More than 300 flights were cancelled on Saturday, the vast majority on easyJet from Gatwick, Luton and Bristol. Around 50,000 passengers were booked on the grounded flights – around half of whom are half-term holidaymakers trying to reach the ski slopes or the beaches of Spain or Portugal.
More than 25,000 airline passengers hoping to travel to, from and within the UK on Sunday have had their flights cancelled. A total of 170 departures have so far been grounded.
Once again most cancellations are on easyJet, which has cancelled 118 flights, with Gatwick and Luton worst affected.
Storm Dennis in pictures

Show all 40
British Airways has axed almost 50 flights, mainly from Heathrow but including two round trips from Gatwick to Geneva.
BA and easyJet are required to rebook passengers as soon as possible, buying tickets on rival carriers if need be.
A spokesperson for easyJet said: "We will of course reimburse reasonable costs for alternative airlines if customers cannot find timely rerouting on easyJet."
Airlines must also provide hotels and meals as appropriate during the wait.
The problem for many families is that surviving services to key half-term destinations are already heavily booked. Anna Boulter and her family were booked to fly from Bristol to Gran Canaria on Saturday afternoon on easyJet.
"The failure of their customer services systems, preventing any of us to change our flights either online or by phone, has also added insult to injury," she tweeted.
"Total shambles & ruined a holiday that my young family & I had been looking forward to for months. No flights left."
The Independent has advised her to book connecting flights on other airlines and to send easyJet the bill.
Holidaymakers returning home have also faced problems, with easyJet's Saturday evening flights from Aqaba in Jordan and Hurghada in Egypt postponed by 16 hours.
Passengers on a BA flight from Gran Canaria to Gatwick were diverted to Cologne in Germany, while some travellers from Innsbruck and Rome landed at Paris CDG.
A Ryanair flight from Dublin to Gatwick got no further than Manchester, while Wizz Air passengers from Bratislava landed at Doncaster instead of Luton.
Train operators and Network Rail are braced for another day of widespread disruption, with passengers in many areas advised to postpone their journeys.
The worst problems are in southwest England and Wales. The main Great Western line between Taunton and Exeter is blocked by flooding. National Rail is advising people not to try to travel in or out of Devon or Cornwall on Sunday by train.
In Wales, the line from Newport to Shrewsbury is blocked, while some other lines have yet to reopen after damage from Storm Ciara a week ago.
Heavy rain has flooded the East Midlands line between Derby and Long Eaton. The main route between London, Leicester and Sheffield is blocked, with trains diverted via Nottingham.
"At present we have no estimate for normal working, this is due to waiting for the water levels to subside," said East Midlands Railway.
On the East Coast main line from London King's Cross to Yorkshire, Newcastle and Edinburgh, LNER has made six cancellations so far.
Trains on the southern part of the line will run at a reduced speed due to high winds, which is likely to cause further disruption later in the day. LNER is asking passengers "to defer travel to Monday 17 February where possible".
Trains over the Pennines between Leeds and Rochdale via Hebden Bridge and Rochdale were halted on Saturday afternoon and have yet to resume.
Ferry services around Britain are all facing problems, with wind forces of severe gale nine predicted everywhere except around Shetland.
Many cross-Channel, North Sea and Irish Sea sailings are delayed or cancelled.
On the western Channel, Brittany Ferries' Portsmouth-St Malo ferries will divert to Cherbourg because of the extreme weather.
Most Caledonian MacBrayne services in the Western Isles of Scotland are disrupted, with no ferries from the mainland and Skye to Lewis and Harris.
On the roads, the biggest problems are likely to be in the Valleys north of Cardiff, for which the Met Office has now issued a red warning – advising there is "danger to life from fast flowing or deep floodwater".
Register for free to continue reading
Registration is a free and easy way to support our truly independent journalism
By registering, you will also enjoy limited access to Premium articles, exclusive newsletters, commenting, and virtual events with our leading journalists
Already have an account? sign in
Register for free to continue reading
Registration is a free and easy way to support our truly independent journalism
By registering, you will also enjoy limited access to Premium articles, exclusive newsletters, commenting, and virtual events with our leading journalists
Already have an account? sign in
Join our new commenting forum
Join thought-provoking conversations, follow other Independent readers and see their replies