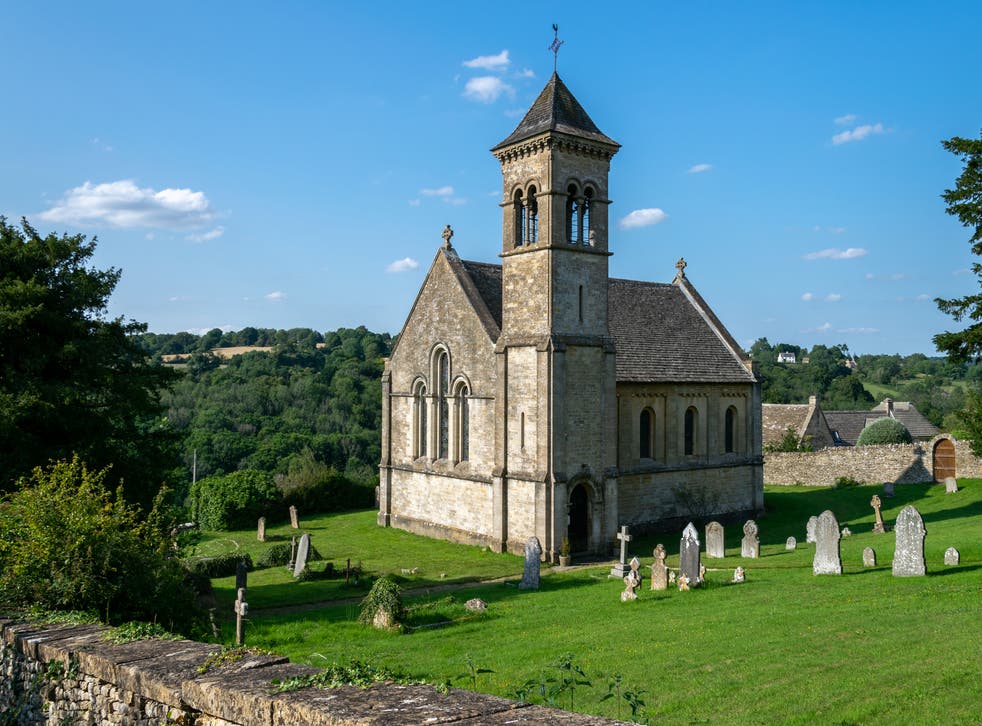 Stroud ranked best place to live in UK
Experts praised its schools, transport links, green spaces and independent spirit
Stroud in Gloucestershire has been named the best place to live in the UK, as the pandemic shines a light on the convenience and community of small towns rather than cities.
The pretty town in the Cotswolds topped the Sunday Times' Best Places to Live 2021 list, as experts praised its schools, transport links (a train into London Paddington takes under 90 minutes), green spaces and independent spirit.
The guide, which assessed 78 locations across the country, looked for improving towns, villages or city centres, for attractive, well designed homes and community spirit.
The average house price in Stroud is £265,000, compared to a UK average of £231,068, while the average rental price is £700 a month.
Elsewhere on the list, Teddington, near Richmond, was named the best place to live in London; North Berwick the top place to live in Scotland; Usk in Monmouthshire topped the chart in Wales; and Holywood in County Down came out in front for Northern Ireland.
Read more: 
Previous winners of the best place to live in the UK include Altrincham in Cheshire in 2020; Salisbury in 2019; York in 2018; and Bristol in 2017.
Helen Davies, property editor of The Times and Sunday Times, said: "The pandemic has taught us just how much we rely on our homes, our communities and our surroundings.
"With working from home now common, it's no surprise that many of us are reassessing our priorities and thinking hard about where we really want to live.
"Our focus for this year has been community, countryside and convenience. It hasn't been a year for big cities or small villages.
"Instead it is small towns that have shone: big enough to have everything you need within walking distance and small enough for everyone to feel connected.
"Stroud has been chosen as our winner because it has all the basics covered in perfect style: it has excellent schools, convenient transport links and easy access to lots of glorious green space.
"Best of all it has a unique independent spirit that comes to the fore in its impressive local food scene and at the brilliant weekly farmers' market that brings the town and surrounding countryside together."
The Independent's view
Culture reporter Isobel Lewis grew up in Stroud.
"Stroud is a town with clear character. As the world's first bee guardian town that's home to Extinction Rebellion and vegan football ground Forest Green Rovers, it definitely has a reputation for being a bit of a hippy haven. But growing up there, it was clear that the residents just care a lot about the place: about the environment, local politics and keeping things independent.
"Now living in London, it's a vibe I definitely miss, but a direct train to Stroud from Paddington takes less than 90 minutes – I've had commutes in the city that have lasted longer – making a quick getaway to the countryside (Covid-permitting) a doddle. If you don't leave with at least one piece of "People's Republic of Stroud" merchandise, you've done something wrong.
"While the town has the standard New Look, Peacocks and ever-changing pound shops, they're far outnumbered by independent retailers, such as the gorgeous Stroud Bookshop and gift shop Made in Stroud. When it comes to food and drink, Stroud Brewery is the best place for local beer, Simpson's for fish and chips and The Canteen in Nailsworth for brunch in the sun. If you've undergone a hefty walk, a pint at The Royal Oak in Woodchester or an ice-cream at Winstones on Rodborough Common are a well-deserved reward."
Join our new commenting forum
Join thought-provoking conversations, follow other Independent readers and see their replies