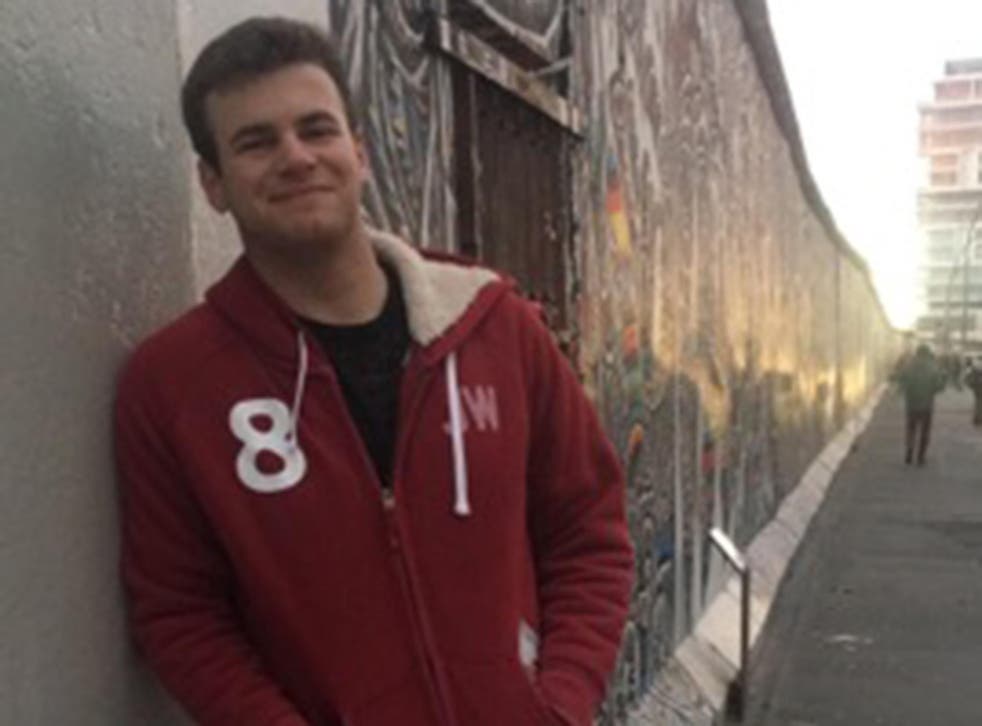 Student flies from London to Edinburgh via Poland, Berlin and Glasgow for same price as return train ticket
Man who embarked on a 'reading week adventure' visited four cities for the same price as a return train
A student who wanted to visit Edinburgh found he could stop off in Szczecin, Berlin and Glasgow on the way for the same price as a return train ticket from London.
Appalled by the "absurd" cost of the train fare, 20-year-old William Stein started to look at other transport options. Even booking five weeks in advance with a young person's railcard, the London School of Economics student found that the cheapest train tickets cost more than £80 when using rail fare comparison site Trainline.
Flying direct was also fairly expensive, but then Stein hit upon a much more cost effective way of getting to Scotland – flying via the Polish city of Szczecin. This option cost him just £21.95 one way; flights from London Stansted to Szczecin cost as little as £5 with Ryanair.
Ryanair ended up cancelling Stein's flight, but with the £40 he received in compensation, the thrifty traveller was able to add additional visits to Berlin and Glasgow to his itinerary where he has friends. The flight from Germany to Scotland cost just £14.
Spending £10 on a hostel in Poland, £7 on a bus from Szczecin to Berlin, £8.80 on a bus from Glasgow to Edinburgh and £45.40 on a train home from Edinburgh to London, Stein's eight-day trip spend came to £97.76 – less than £20 more than the original return train would have cost him, with a week's holiday thrown in.
"Who would've known you can visit four cities for the price of one?" Stein told the Evening Standard. "I didn't really believe it myself and it all kicked in when I touched down in Szczecin and saw this tiny airport.
"It is so bizarre. I knew, of course, the UK is more expensive than other places but it made me think the rail companies are charging so much for these trains, and wonder how much profit they are making.
"Especially for students, just getting around the country is so expensive, it is absolutely absurd – and that's with a railcard. I'm so scared for when it expires. People are slagging off Ryanair, and although services can be bad, it does allow everyone to travel. It cost £10 for a flight – it's cheaper to go from Stansted to Poland than from Stansted into central London."
A spokesperson for Virgin Trains on the east coast route said: "Our average fares between London and Edinburgh are more than £30 cheaper than comparable airlines, with fares between London and Edinburgh starting at £25 one way when booked in advance. That's why we're seeing so many more customers deciding to take the train over the plane. If customers wish to travel via Poland on their way to Scotland, they might be able to find a cheap deal, but they'd miss out on a chance to relax while looking at the beautiful views afforded by the route, before arriving directly into Edinburgh's wonderful city centre."
Earlier this year Joe Furness, 21, flew from Newcastle to London – via Menorca – for less than half the price of a Newcastle to London train ticket.
The trainee cadet with transport and logistics company Mearsk discovered that a single ticket from Newcastle to the capital travelling on 24 June on would set him back £78.50. Meanwhile, a Thomas Cook flight from Newcastle to Menorca flying out 23 June cost £15.99, with the return flight, landing in London on 24 June, coming in at £10.99. The round trip cost just £26.98, including taxes – Joe had money to spare so added on £7.50 for car hire so he could explore the island during his 12 hour stopover.
"Trains in the UK are ridiculous," he told The Independent. "I've seldom felt like I've had good value for money on a train."
Join our new commenting forum
Join thought-provoking conversations, follow other Independent readers and see their replies