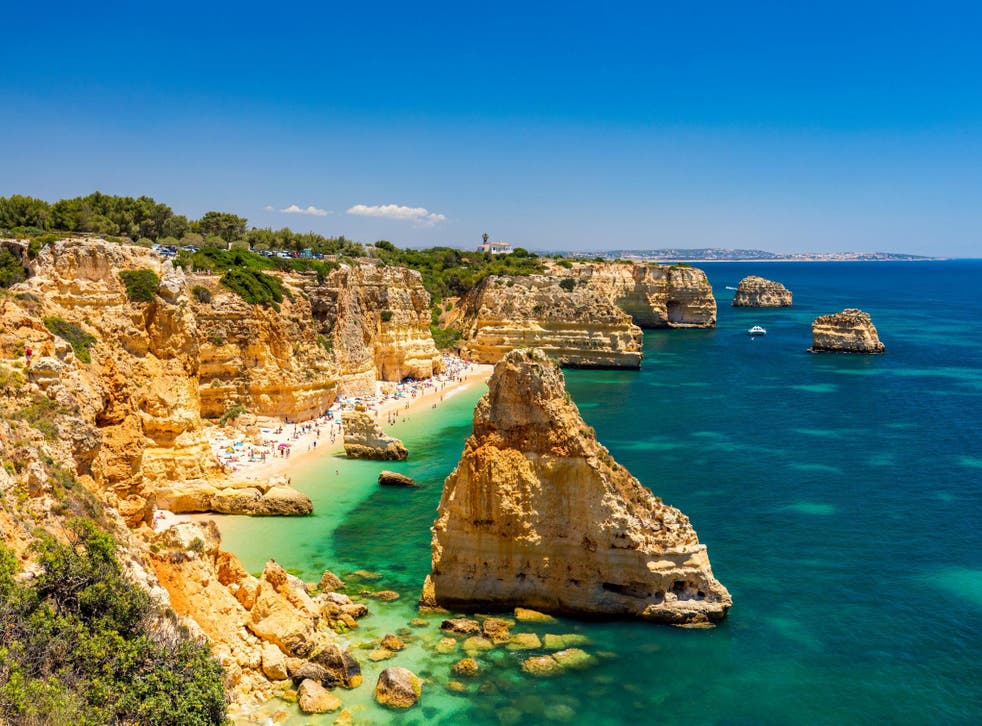 When can Britons go on holiday again and where can they go?
We all want to go away, but where will have us – and when?
Joanna Whitehead
Friday 17 July 2020 15:33 Comments
As the travel industry slowly begins to relax restrictions on movement, it feels as if there's a glimmer of hope on the horizon for those desperate to get away this summer. It goes without saying that safety must take precedence over any personal urge for, let's say, a Florentine gelato, but the optimists among us are starting to see a shift in the right direction. With restrictions remaining in many destinations, we've looked at where Brits might be permitted to travel and when.
When can Britons go on holiday again?
International travel
The Foreign and Commonwealth Office (FCO) issued a blanket warning against all non-essential international travel in March, but this has now been lifted for 67 destinations as of 4 July.
The mandatory two-week quarantine for all inbound arrivals, which started on 8 June, has also been scrapped as of 10 July for those travelling from a separate list of 59 approved countries and territories into England, Wales and Northern Ireland. Scotland published its own list of 57 destinations, identical to the rest of the UK's barring two omissions: Serbia and Spain.
Although the FCO and quarantine-exempt lists of countries are not the same, at present 48 places can be found across both (46 for those entering Scotland), meaning that holidays to these destinations might now be feasible again. However, there's no guarantee the countries in question will let Brits in.
Domestic travel
From 4 July, up to two households have been allowed to stay overnight together "in self-contained accommodation", as long as social distancing guidelines are followed.
Many English hotels opened on 4 July, complete with stringent new cleaning measures, in line with the further easing of lockdown restrictions.
Be aware that things might be a little different – breakfast buffets are likely to be scrapped, while spas could require guests to get changed in their rooms to avoid overcrowding of changing rooms.
Northern Ireland was a day ahead, with hotels, pubs, restaurants and tourist attractions all able to open with suitable social-distancing measures from 3 July, while Scotland has kickstarted its tourist industry from 15 July.
Travel restrictions in Wales were lifted on 6 July and self-contained accommodation has been able to re-open since 13 July.
Up until 17 July, anyone without a car was pretty stuck when it came to domestic travel, as the government advised against all "non-essential" public transport journeys. But Boris Johnson has now said travelling by public transport is permitted throughout England, whatever the reason for your journey.
Where can Britons travel?
Click here for The Independent's full list of destinations exempt from the UK quarantine policy, where the FCO travel warning has been lifted, and where they'll let you in without the need to be tested or quarantine on arrival. Here are some of the highlights:
Spain
On 21 June, the State of Emergency declared in Spain on 14 March came to an end. From this date, UK travellers were allowed to enter Spain. This includes the Canary Islands and the Balearic Islands (Mallorca, Menorca, Ibiza and Formentera). Providing you don't have coronavirus symptoms, there should be nothing stopping you from being permitted entry. The UK government has confirmed that Spain is on its list of countries exempt from quarantine from 10 July, but only for travellers entering England, Wales and Northern Ireland – Scotland did not put it on the approved list.
Beaches re-opened across Spain on 1 June, but local authorities are taking measures to ensure social distancing and hygiene regulations are observed.
Major attractions such as Granada's Alhambra Palace, the Mezquita-Catedral in Cordoba, the Alcazar in Seville and Bilbao's Guggenheim museum have also re-opened.
People aged six years or over are required to use face masks outdoors, on public transport and in enclosed spaces. Failure to comply with this could result in a fine of up to €100.
Quarantine restrictions?
No. For a while it looked like Spain might implement quarantine measures for UK tourists following the UK's blanket 14-day quarantine on all incoming arrivals from 8 June. But the Spanish government confirmed that as of 21 June Brits are allowed in on the same terms as visitors from countries in the Schengen free travel zone .
Arancha González, the Spanish foreign minister, said: "We will allow British visitors to enter Spain, just like the rest of the European Union or Schengen areas, as from 21 June freely and without the need of a quarantine."
Turkey
Turkey's approach to the pandemic has been comparatively relaxed, with lockdowns largely confined to specific times and age groups. Restaurants, bars, cafes and beaches all re-opened on 1 June, alongside museums and ancient sites, and unrestricted travel is permitted within the country.
In mid-June, however, the wearing of face masks in public became mandatory in 47 out of 81 provinces, including the major cities of Istanbul, Ankara and Bursa, following an upward trend in the number of daily infections.
Despite this, a Turkish government official told the Financial Times earlier this month that an agreement between Turkey and the UK was "close" with a provisional date of 15 July mooted for travel to resume between the two countries. "The two sides are in close contact," the official said. "The UK is a very important country for us."
Turkey's Ministry of Culture and Tourism announced a 'healthy tourism certificate' programme in mid-May that promises social distancing at pools, beaches, restaurants and regular health checks for staff.
Turkey is on the UK government's list of countries exempt from quarantine.
Quarantine restrictions?
Visitors to Turkey will not be subject to quarantine measures, but those entering the country may be screened using thermal cameras to assess body temperature.
France
France opened its borders to the EU on 15 June, following the re-opening of hotels and campsites earlier in the month. Bars and restaurants re-opened on 2 June with "adapted health measures", and most shops and open-air markets are now open. Public spaces such as parks, gardens, beaches and lakes are open across France, unless it's not possible to apply social distancing measures.
Major attractions have also been permitted to reopen – the Palace of Versailles reopened on 6 June, while the Centre Pompidou and the Louvre are opening on 1 and 6 July respectively.
Face-masks are mandatory on public transport, and many shops and supermarkets require customers to wear them. Those who fail to do so could face a fine of €135.
Quarantine?
No. Travellers arriving in France from the UK, European Area, Australia, Canada, Georgia, Japan, Montenegro, Morocco, New Zealand, Rwanda, Serbia, South Korea, Thailand, Tunisia and Uruguay are no longer required to self-isolate, to demonstrate their travel is essential or to hold an international travel certificate.
Italy
Despite starting out as the epicentre of the coronavirus epidemic, Italy has since managed to flatten the curve and open up to visitors once again; the country became one of the first to re-open its borders on 3 June.
The country has been relaxing lockdown measures since mid-May, and beaches and parks are now open with social distancing rules in place. Italy has been confirmed as being on the government's initial list of "low-risk" countries.
Cafés, bars, pubs, restaurants, ice-cream shops, patisseries and other eateries are now permitted to open with certain restrictions on the number of patrons. Personal Protective Equipment (PPE) must be worn by staff and customers and social distancing rules must be followed.
Cultural attractions have also started opening their doors. In Venice, the famed Doge's Palace reopened on 13 June; the Leaning Tower of Pisa opened at the start of June.
It's currently compulsory to wear a face mask in enclosed spaces including public transport or anywhere where it may not be possible to exercise social distancing.
Quarantine restrictions?
No. From 3 June, Italy has allowed Brits to enter the country with no need to quarantine for two weeks.
Best of the rest
UK holidaymakers can travel unrestricted to Germany, Croatia, Denmark, Belgium, Poland and Switzerland, without the need to be tested or self-isolate.
Register for free to continue reading
Registration is a free and easy way to support our truly independent journalism
By registering, you will also enjoy limited access to Premium articles, exclusive newsletters, commenting, and virtual events with our leading journalists
Already have an account? sign in
Join our new commenting forum
Join thought-provoking conversations, follow other Independent readers and see their replies