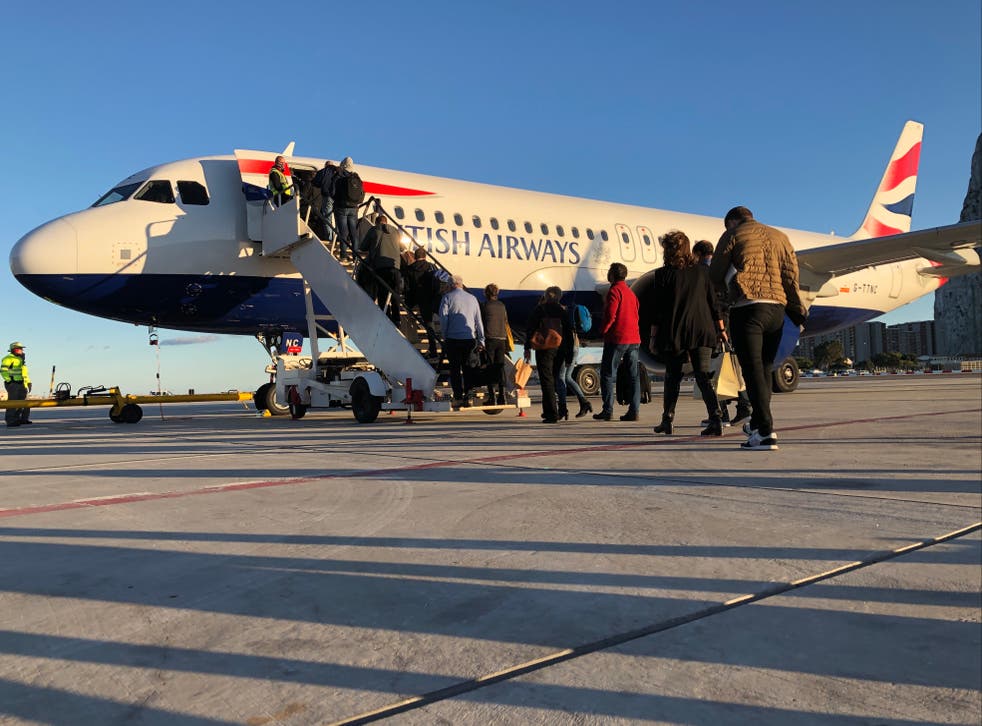 No-holiday advice 'hugely irresponsible', says travel industry leader
Exclusive: '60 per cent of sales are for September onwards, and the bulk of that is for next year' – Julia Lo Bue Said, chief executive of Advantage Travel Centres
A leading travel industry boss has deplored the warnings of senior politicians not to book holidays for summer 2021 as "hugely irresponsible".
Julia Lo Bue Said, chief executive of the Advantage Travel Centres group, also revealed that only two out of five bookings taken by its travel agent members are for departures this summer.
On Monday Labour's Yvette Cooper has joined the home secretary, Priti Patel, and the transport secretary, Grant Shapps, in urging the public not to book holidays while so much uncertainty remains about the trajectory of the coronavirus pandemic.
The Advantage CEO said: "It is hugely irresponsible. The government is not supporting a sector which is unable to trade.
"It is perfectly safe to book a holiday, providing you are speaking to an expert who can look after you and hold your hand the whole way."
Ms Lo Bue Said was speaking ahead of addressing MPs today on the All-Party Parliamentary Group on the Future of Aviation.
She told The Independent: "Sixty per cent of everything our members are selling is for September onwards, and the bulk of that is for next year.
"Our members know full well booking anything for early summer may still be restricted. The likelihood is there will be restrictions."
"A lot of our members are saying, 'I'm encouraging our customers to book from August onwards – if they're happy to book for July we'll take it but they have to do so in the knowledge that the likelihood there are likely to be restrictions in place."
Speaking at Monday's Downing Street briefing, Jonathan Van-Tam, the deputy chief medical officer for England, refused to say when holidays abroad might be feasible: "We are still in a zone of great uncertainty about what the virus will do next.
"On top of that many of the vaccination programmes in Europe, which is a place where we frequently go on holiday abroad, are running behind ours. And clearly whether we can go on holiday abroad to places such as Europe depends upon what other countries will say and do in terms of foreign tourism."
Ms Lo Bue Said criticised the government's lack of support for the travel industry, saying: "There's a huge amount of confusion, frustration for the industry.
"If agents and tour operators could diversify products, if they were selling holidays one day and vegetables the next day, that would be perfectly fine. But they don't.
"It's been really, really tough: a year that none of us could have planned for, hoped for, wished for, and it's still not ended."
Meanwhile Paul Goldstein, expedition guide and co-owner of Kicheche Safari Camps in Kenya, attacked the Labour Party for "denouncing travel and holidays". 
He said: "They clearly feel this misplaced and misguided hawkish approach will win them some friends or votes, because their support for closing borders is not based on any sort of science or indeed common sense.
"This sort of restriction should have been in place a year ago, not now, long after the covid stable doors were left ajar.
"The virus was always going to mutate and will continue to do so: running scared from one Brazilian case is frankly ridiculous, as is looking to gain political capital by blaming the UK's situation on 'Johnny Foreigner'."
The Labour Party has not responded to a request from The Independent on whether any members of the opposition front bench have booed overseas holidays in 2021.
Register for free to continue reading
Registration is a free and easy way to support our truly independent journalism
By registering, you will also enjoy limited access to Premium articles, exclusive newsletters, commenting, and virtual events with our leading journalists
Already have an account? sign in
Register for free to continue reading
Registration is a free and easy way to support our truly independent journalism
By registering, you will also enjoy limited access to Premium articles, exclusive newsletters, commenting, and virtual events with our leading journalists
Already have an account? sign in
Join our new commenting forum
Join thought-provoking conversations, follow other Independent readers and see their replies