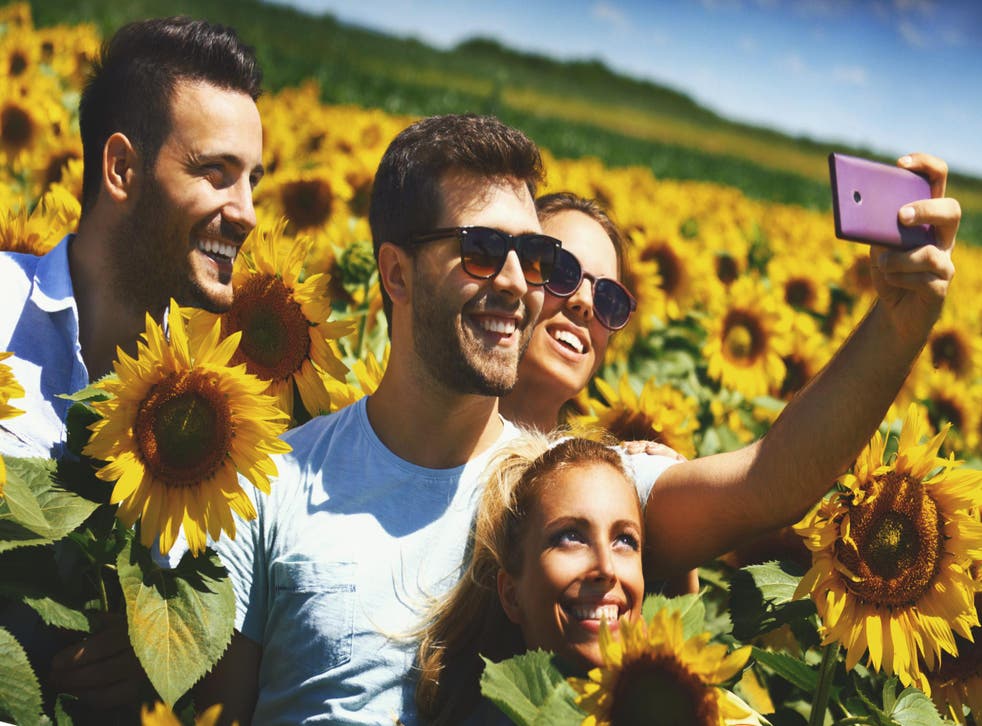 Sunflower farm bans visitors after being inundated with selfie-seekers
The Canadian farm gravely underestimated social media fans' love of a sunflower selfie
Joanna Whitehead
Friday 03 August 2018 10:27 Comments
Snap-happy social media fans were left disappointed when a sunflower farm in Ontario, Canada, announced it was closed "forever!" after being inundated with visitors keen to score the perfect pic for Instagram.
Bogle Seeds, near Hamilton, opened up the farm to visitors on 20 July, charging sunflower enthusiasts a $7.50 entry fee. The family business had introduced the side hustle three years previously, in an attempt to generate some extra revenue in addition to their primary yield of corn, oats, barley and birdseed.
However, the family had not anticipated the degree of interest in the sunflowers and an initial steady flow of visitors quickly gave way to a flood.
Described as an "apocalypse" by the Globe and Mail, the masses began arriving at 5.45am on Saturday 28 July.
By noon, local roads were overwhelmed, with people parking up to a kilometre away. The crowds began to enter the sunflower fields without paying and police told the Bogles that parents were crossing four lanes of traffic with strollers.
The Bogles tried in vain to control the hordes, but when they asked one man to leave, he replied, "Make me."
Not all the sunflower fanatics were so hostile, however. One man was reported to emerge from a field carrying an armload of rubbish he had collected.
Local neighbours were reported to be furious at what had quickly developed into a public safety hazard on the usually quiet country roads and both Hamilton and Ontario provincial police attended the site to assist the besieged Bogle family.
The operation was shut down at 2pm, but visitors were still arriving at the site on Tuesday 31 July, despite extensive signage and announcements on the company website.
While the Bogle family may have underestimated the mass appeal of getting a selfie in a field of sunflowers, some have questioned the wisdom of their decision; sunflowers are notoriously delicate crops and damage to their lower leaves makes them susceptible to drought and sickness.
While the sunflower fields remain "closed for the season", the remainder of the site is now open.
With 'Instagrammability' reportedly being a primary factor for millennials when choosing a holiday destination, the desire for the perfect selfie shows no sign of abating.
Register for free to continue reading
Registration is a free and easy way to support our truly independent journalism
By registering, you will also enjoy limited access to Premium articles, exclusive newsletters, commenting, and virtual events with our leading journalists
Already have an account? sign in
Join our new commenting forum
Join thought-provoking conversations, follow other Independent readers and see their replies