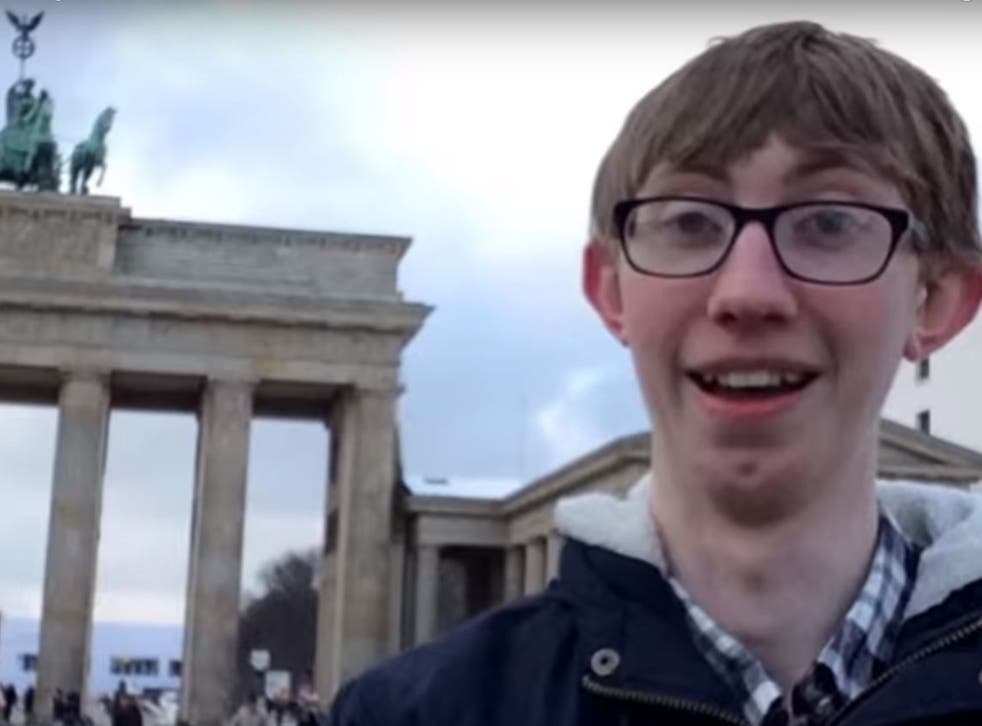 Teenager flies from Sheffield to Essex via Berlin because it is cheaper than getting the train
Jordan Cox said the 1,017 mile round trip to Germany was £7.72 cheaper than a direct train home
A cost-conscious teenager found the perfect way to save on his journey home - by booking a flight via Berlin.
Jordon Cox, 18, realised it would cost him £50 to travel from Sheffield to Shenfield in Essex by train but if he "went the extra 1,017 miles" he could fly via the German capital and save £7.72.
Blogging about his money saving adventure for MoneySavingExpert, Mr Cox said he knew it wasn't the most environmentally friendly way to travel but it gave him the chance to save money and visit a city he had always wanted to go to.
He said: "I was teaching a class on couponing in Sheffield and I had booked a cheap train up there from Essex, but coming back home the cheapest one-way rail ticket was £47, so it needed some blue-sky thinking.
"It turned out that flying out from East Midlands Airport to Berlin, spending seven hours exploring the city and then flying to Stansted and getting the bus home was cheaper than a single train journey in England.
10 best life hacks

Show all 10
"But that's not all, I also figured out I could buy a return train ticket to Berlin city centre, enjoy a free tour of a government building and lunch while I was out there and STILL save money."
He broke down what he spent on his adventure:
Train from Sheffield to Derby: £4
Bus from Derby to East Midlands Airport: £4.20
Ryanair flight to Berlin: £11.83
Train from airport to Berlin city centre: £5
Currywurst sausage for lunch: £1.50
Ryanair flight to London Stansted: £9.54
Bus home to Hutton from Stansted Airport: £8
Total: £44.07
This is in comparison to the £47 train ride, a £2.99 sandwich and the £1.80 bus home at the other end - coming to £51.79 - if he took the train.
He said his technique would not suit everyone as it means an entire day of travelling but if "your focus is saving money and you fancy a little walk around a European city, it's worth a look".
The money saving blogger said on certain train routes it can often be cheaper to fly via Ireland or elsewhere in Europe than travelling directly.
He warned it would take "a bit of trial and error" so consumers needed to be wary about extra booking fees.
Join our new commenting forum
Join thought-provoking conversations, follow other Independent readers and see their replies