Thai Airways launches holy 'flight to nowhere' that will fly over sacred sites
'Passengers will receive positive energy from chanting while onboard,' says carrier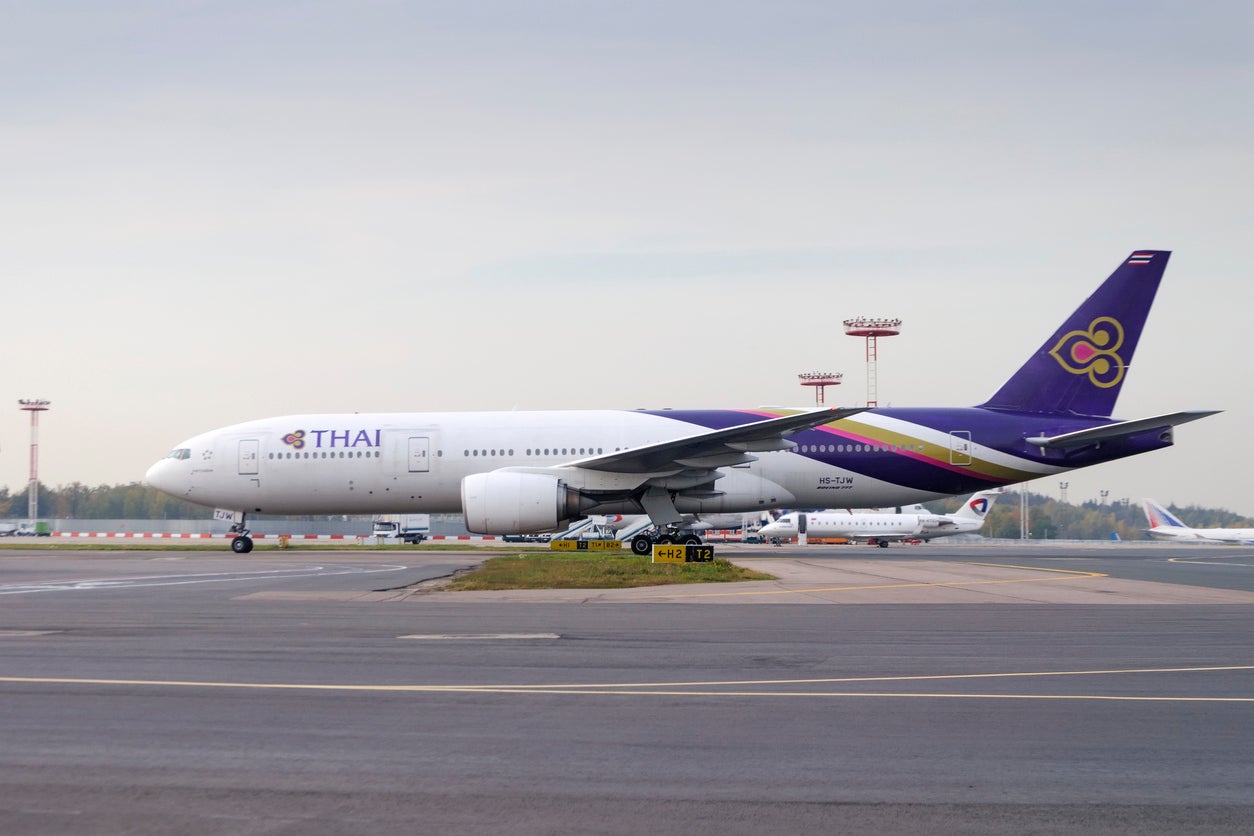 Another airline has launched a "flight to nowhere" – but this one has a twist.
Thai Airways' new service, departing from and landing back at Bangkok Suvarnabhumi Airport, won't stop off anywhere, but will fly over 99 holy sites across 31 provinces.
Taking off at around 1.30pm on 30 November, the flight will be airborne for three hours and will pass over sites in Chon Buri, Rayong, Surat Thani, Prachuap Khiri Khan, Nakhon Pathom, Suphan Buri, Ayutthaya, Phitsanulok, Sukhothai, Chaiyaphum and Nakhon Ratchasima, among others.
It's aimed at worshippers, providing a new kind of pilgrimage at altitude, reports The Bangkok Post.
"There will be no landing during the flight and passengers will receive positive energy from chanting while onboard," said Wiwat Piyawiroj, Thai Airways' EVP of commercial operations.
Fares for the one-of-a-kind excursion will start at 6,000 THB (£149) in economy and rise to 10,000 THB (£248) for business class seats.
Part of Thai Airways' new "Magical Flying Experience" campaign, the flight will also provide passengers with sacred souvenirs, including a prayer book and a Buddha amulet.
It follows the news that a Facebook group has banded together to charter an Airbus A380, the world's largest passenger plane, for a one-off "flight to nowhere".
The group, which consists of frequent flyers with Japan's All Nippon Airways (ANA) and has 22,000 members, approached the airline to request a 90-minute sightseeing trip – and the airline agreed.
The flight will be taking off and landing at Narita Airport in greater Tokyo, reports One Mile at a Time.
Passengers onboard will be served drinks and receive a special certificate for participating.
Tickets for the one-off service were sold this week on a first-come, first-served basis, costing from 30,000 JPY (£222) for economy class to 100,000 JPY (£740) for first class.
Global travel restrictions during the pandemic gave birth to the concept of sightseeing flights for aviation fans, and ANA has already operated its own version – an Airbus A380 jumbo jet, normally used for services to Honolulu, was commandeered for a 90-minute Hawaiian-themed flight "experience".  
Join our commenting forum
Join thought-provoking conversations, follow other Independent readers and see their replies