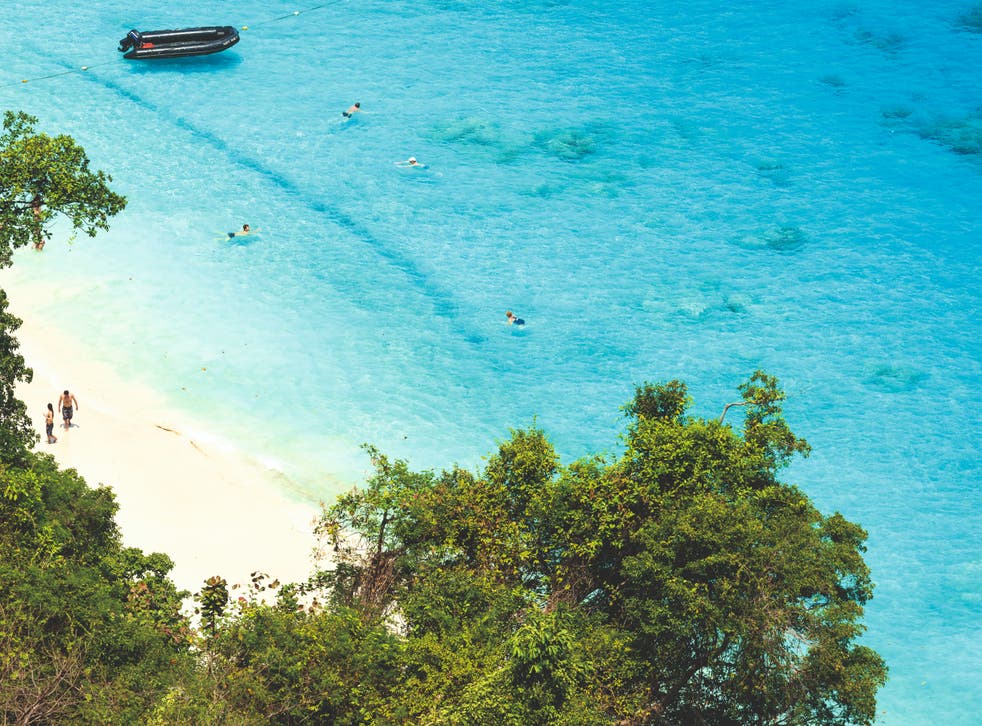 Thailand to open partially on 1 July – to vaccinated tourists only
'Our core market is 50-plus years old' – Chiravadee Khunsub, London director of Tourism Authority of Thailand
One of Asia's top tourism locations will ease many restrictions to international visitors in July – but only for those who have been vaccinated against coronavirus.
Thailand is targeting British travellers who are over 50, though it is not yet clear how visitors will prove they have been jabbed.
The Thai prime minister, Prayuth Chan-Ocha, approved the plan in a meeting of the Centre for Economic Situation Administration on Friday.
A pilot programme will begin on 1 July on the holiday island of Phuket in southwest Thailand.
New arrivals who can prove they have completed a course of immunisation will be taken from the airport to their hotel where they will be tested for Covid-19.
Read more: 
Once a negative result is confirmed, they can travel freely around Phuket for a week.
After seven days they will be able explore the remainder of the country, leaving the island by air, sea or the road bridge to the mainland.
Ahead of the reopening, Thailand is prioritising residents of Phuket in its vaccine programme. The aim is for 70 per cent of the island's population to be immunised before tourism resumes.
Chiravadee Khunsub, director of the Tourism Authority of Thailand in London, said: "Our core market is 50-plus years old and this age group, according to UK government goals, is set to be fully vaccinated by the summer.
"We look forward to welcoming them in the first wave of arrivals. Phuket has been Covid-19 free for 90 days so it is a safe choice for UK travellers looking to get away this summer."
People under 50 who have received both doses of a vaccine, such as health and care workers, will also be able to travel.
Tourists must still deal with a tangle of red tape. They must obtain online approval for a Certificate of Entry before departure and download the Thailand Plus track-and-trace application. Before boarding a flight they must present a negative PCR test result within 72 hours of departure from the UK.
They must also show proof of travel insurance with Covid-19 cover.
The critical question of what proof of vaccination will be required is unanswered. There is no international agreement on Covid status certification.
Five more tourist areas will reopen for arrivals by vaccinated tourists on 1 October: the mainland resort areas of Phangnga and Krabi, respectively north and east of Phuket; the island of Koh Samui in the Gulf of Thailand; the area around the popular resort of Pattaya, east of Bangkok; and the northern city of Chiang Mai.
All other destinations in Thailand will be subject to a one-week quarantine on arrival.
Currently the self-isolation period is two weeks, but that will be reduced from 1 April to 10 days – with a further reduction in summer.
At present all holidays abroad from the UK are illegal, and overseas leisure travel will remain unlawful until 17 May at the earliest. 
There are no direct flights to Phuket from the UK, and the usual Gulf hubs that many travellers use are on the British "red list" of high-risk nations.
Other tropical destinations, such as Barbados, have adopted a light version of quarantine for British visitors, but these have involved staying within the grounds of a hotel.
Join our new commenting forum
Join thought-provoking conversations, follow other Independent readers and see their replies