Thailand tourist visa: Country cracks down on begpackers as visitors asked to show 20,000 baht before entering country
Tourists may have to prove they have enough money to enter the country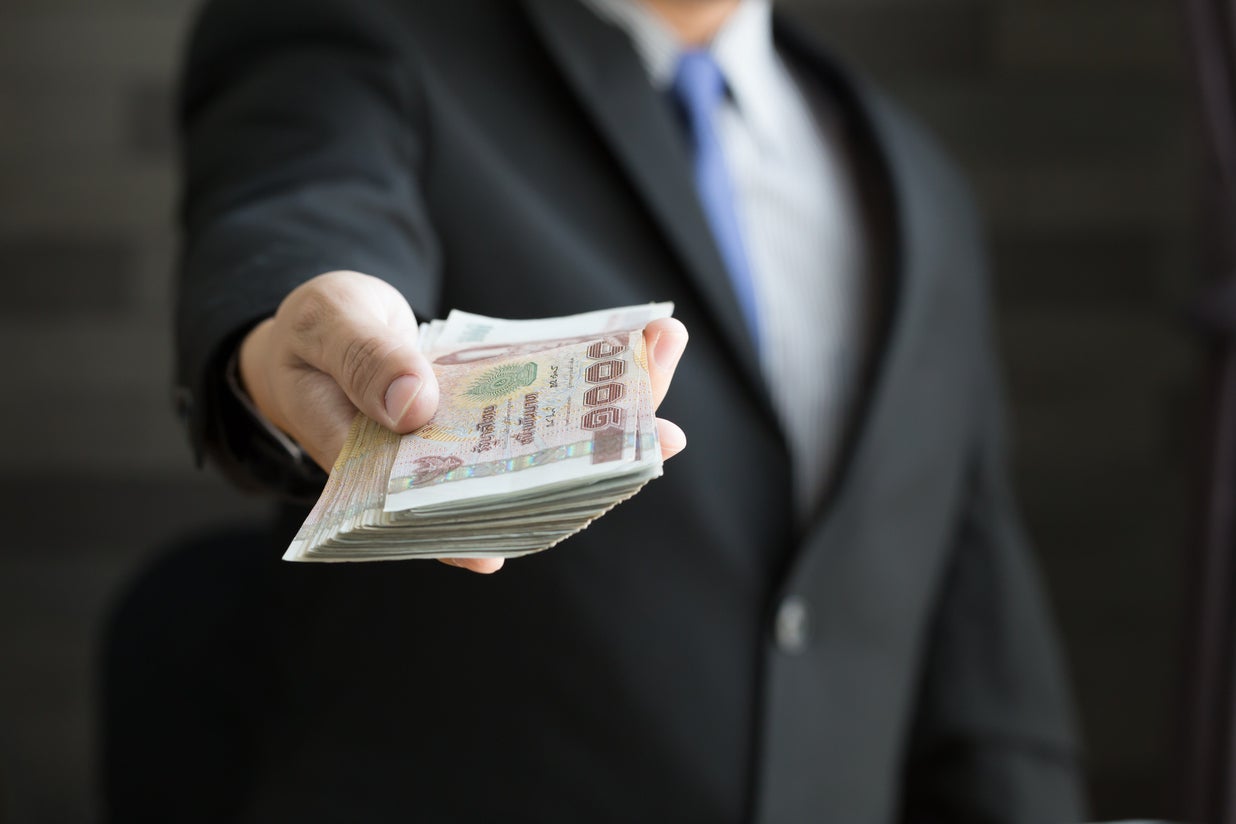 Reports have emerged that tourists are being asked to show they have 20,000 baht (£455) in cash before they're allowed entry into Thailand.
Immigration officials at some border checkpoints are being more stringent when it comes to letting in those with a history of tourist visa entries, reports the Asia News Network. Educational (ED) visa holders are also facing extra scrutiny.
The move is thought to be an attempt to keep out those who are not genuine tourists and may be working in Thailand illegally. It could also help put a stop to "begpacking" – the practice of Western backpackers begging for money to fund their travels around Asia.
It has been reported that immigration officials at Padang Besar were pulling tourist visa holders aside on Friday 14 July, taking anyone who could not show they had 20,000 baht in cash away for questioning.
A British national in Hua Hin was reportedly asked to show 20,000 baht in cash when trying to enter the country at Don Mueang airport on Wednesday 12 July. He had three previous tourist visa entries in his passport and was questioned about whether he works in Thailand and how he could financially support himself while staying in the country.
Another tourist in possession of an ED visa was held at Suvarnabhumi Airport last week after he was asked to show 20,000 baht in cash and only had 8,000. The man in question previously had four tourist visas and a 30 day stamp on arrival.
The Foreign and Commonwealth Office (FCO) currently doesn't mention anything about needing a minimum amount of money to enter Thailand – however, it does advise having return flights booked. "Immigration officials in Thailand may ask you for proof of onward travel (e.g. a return or onward air ticket)," reads the FCO advice. "You should make all reservations before leaving for Thailand. Some airlines have refused to board passengers without evidence of onward travel."
Join our commenting forum
Join thought-provoking conversations, follow other Independent readers and see their replies