The Brexit break: A jaunt to Brussels for those who prefer debate to daiquiris
The hardy travellers will spend three days in June discussing the finer points of the EU referendum with key figures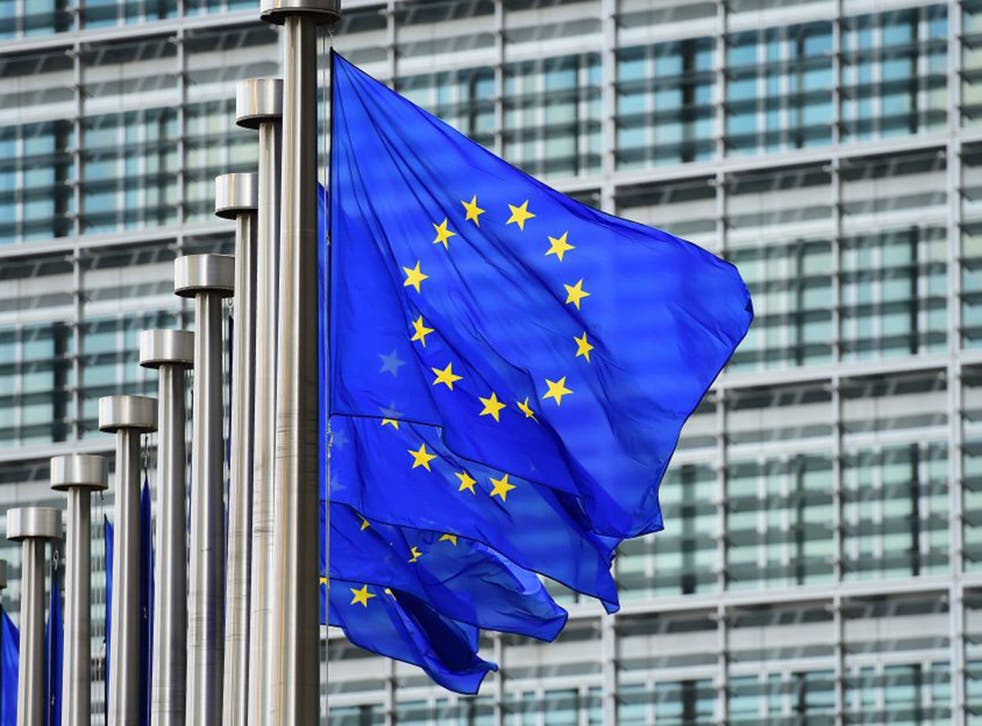 In late June, when most people's thoughts turn to barbecues and foreign beaches, a hardy group of travellers will board a train to Brussels. These intrepid souls will spend three days discussing the finer points of a "Brexit" with senior bureaucrats and diplomats.
The Brexit break is a £2,370-per-person jaunt for those who would rather learn the finer points of the EU's many treaties than sip margaritas on a sun lounger. If you have ever found yourself wondering the exact meaning of flexicurity or how Switzerland, Norway and Iceland work and trade with the bloc, this is probably the vacation for you.
"The whole point is to have access to decision-makers and people who are really involved in the process of the referendum," said Nicholas Wood, director of the London-based Political Tours. "It's designed to give people a much deeper understanding than they might get just by reading newspapers or listening to the radio."
According to Mr Wood – a former foreign correspondent – the kind of person who signs up for a Brexit tour is looking for an itinerary packed with discussion, debate and … not much else. "This is intellectually orientated travel for people who want to understand what makes the world tick," he said. "They're fairly demanding customers and we generally get complaints if there is too much leisure time."
A surfeit of leisure shouldn't be an issue for the intrepid Brexit-ers, who kick off their tour in London on 22 June with a briefing on the tensions the EU referendum has unleashed within the Government. After that, a "leading city accountancy firm" will outline the "possible outcomes for Britain's banking and financial sector from a No vote".
The group will then board a train to Brussels – a trip that's less European break, more break with Europe. "It's going to be very intensive," admitted 72-year-old Paul Jackson, a retired businessman. "I think the arguments we will have at 1am in the morning will be the best. Then we get up at 6.30am because we've got breakfast with someone – it goes along at a hell of a pace."
Mr Jackson, who is yet to decide how to vote in the referendum, looks forward to meeting fellow travellers who are "really up on their subject".
"There are always people who are brighter than yourself and more knowledgeable – it's a tutorial really," he said. "I hope the tour will focus on the big issues – the 10-, 20-, 30-year impact [of leaving the EU]."
Mr Wood, who is running a US election tour in November, said his clients aren't stereotypical policy wonks or political "anoraks". "The median age is about 56 or 57."
"There's an increasing market for people who want to use travel as a means of understanding ... the world," he said. "We've created a company to serve [those] no longer happy just to sit on beaches."
Register for free to continue reading
Registration is a free and easy way to support our truly independent journalism
By registering, you will also enjoy limited access to Premium articles, exclusive newsletters, commenting, and virtual events with our leading journalists
Already have an account? sign in
Register for free to continue reading
Registration is a free and easy way to support our truly independent journalism
By registering, you will also enjoy limited access to Premium articles, exclusive newsletters, commenting, and virtual events with our leading journalists
Already have an account? sign in
Join our new commenting forum
Join thought-provoking conversations, follow other Independent readers and see their replies