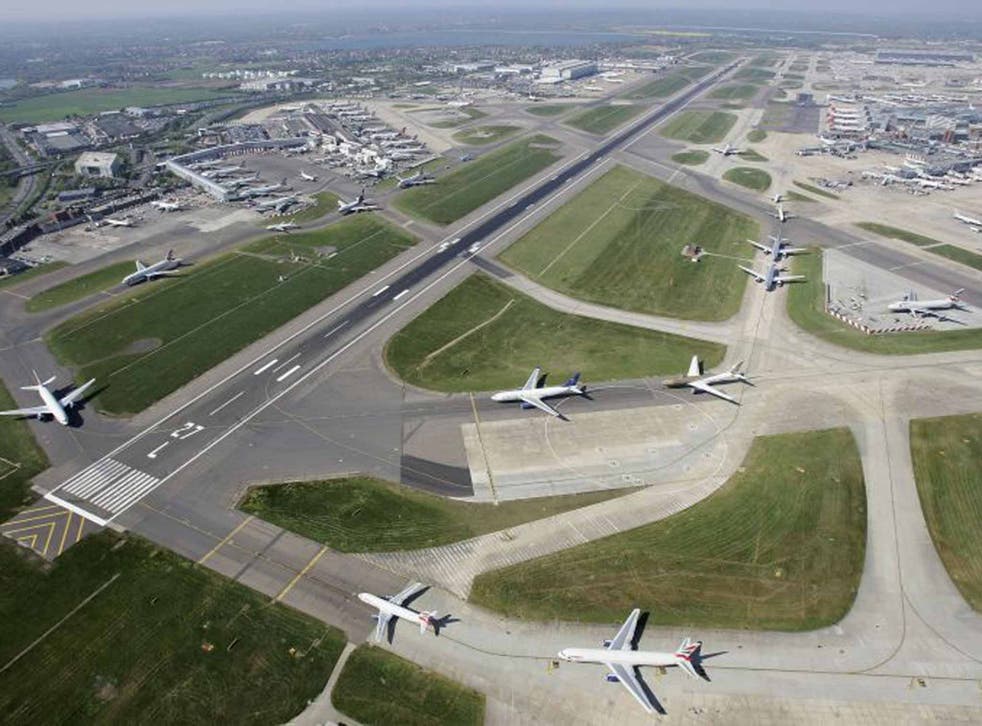 The business of travel: how Brexit spooked the airlines
Cancellations, cut-backs and the great runway debate - what does the future hold?
At one point on fall-out Friday, I am assured, a rumour went around Heathrow Terminal 5 that British Airways was reacting to the Leave vote in the EU referendum by cancelling flights to key European destinations.
As the screens in City trading floors turned red, so did the departure boards for Paris, Berlin, Luxembourg, Vienna …
Nonsense, BA assured me. Extreme disruption earlier in the week caused by a cocktail of thunderstorms and striking air-traffic controllers was still rumbling on Friday. A couple of aircraft suffered lightning strikes - not particularly rare or dangerous events, but requiring an engineering check before the plane can make any more flights. So some flights on routes with multiple daily frequencies had to be cancelled.
Back to those scarlet screens in the City. The FTSE 100 index ended Friday 3 per cent down. But key airlines fared much worse. Ryanair lost 14 per cent of its value; easyJet was down 18 per cent; and IAG, parent of British Airways, ended the day worth one-fifth less than when it began. The previous day, IAG's chief executive, Willie Walsh, had said: "As a responsible business, we've undertaken a risk assessment and, at this stage, have concluded that should Britain vote to leave the EU, this will not have a long-term material impact on our business." Evidently, the market did not concur.
So what spooked the investors? All three of those firms - Ryanair, easyJet and IAG - have big, diverse networks, large parts of which don't touch the UK. Partly, they consider that the Leave vote could harm Continental European economies even more than Britain. But mostly they fear the skies may not be so open once the UK leaves.
Air France makes far less money from flying to and from Britain than easyJet makes from flying to, from and within France. It is not beyond the bounds of possibility that politicians may be disinclined to let an airline that is no longer an EU carrier trounce the national flag carrier.
Fewer budget flights to and from France may not impinge too much upon business travellers - many of whom, of course, rely on Eurostar trains. And the Channel Tunnel train operator will continue to shuttle to Paris and back - though perhaps a little less often to Brussels.
"A little less often" could be the story on longer routes. If the big US banks really do relocate large numbers of staff from London to Frankfurt or Dublin, the economic geography of Europe will change. Many transatlantic flights are bankrolled by business travellers, and if some of those are redirected to Ireland or Germany, there will be fewer flat-beds for UK executives. Which could also ease the pressure on Heathrow.
If fall-out Friday felt bad to you, imagine the mood at Europe's biggest airport. Heathrow's management was anticipating a Remain vote, followed by a decision in early July about the next runway - which the Davies Commission robustly recommended should be the airport's plan for a third. Not only is the decision very likely to be deferred as the Brexit is organised - if arch-enemy of Heathrow expansion, Boris Johnson, becomes prime minister, the future looks bleak indeed.
As perhaps it does at Wizz Air, which was the worst-performing of all the airlines I looked at. It lost 21 per cent of its value - presumably because its main business is shuttling back and forth between the UK and eastern Europe, a travel flow that may soon start to dwindle. Plenty to reflect about while you wonder where your plane is.
Register for free to continue reading
Registration is a free and easy way to support our truly independent journalism
By registering, you will also enjoy limited access to Premium articles, exclusive newsletters, commenting, and virtual events with our leading journalists
Already have an account? sign in
Register for free to continue reading
Registration is a free and easy way to support our truly independent journalism
By registering, you will also enjoy limited access to Premium articles, exclusive newsletters, commenting, and virtual events with our leading journalists
Already have an account? sign in
Join our new commenting forum
Join thought-provoking conversations, follow other Independent readers and see their replies