The Dame vs The Lady: Yorkshire takes on New York as part of UK tourism's new strategy

Show all 3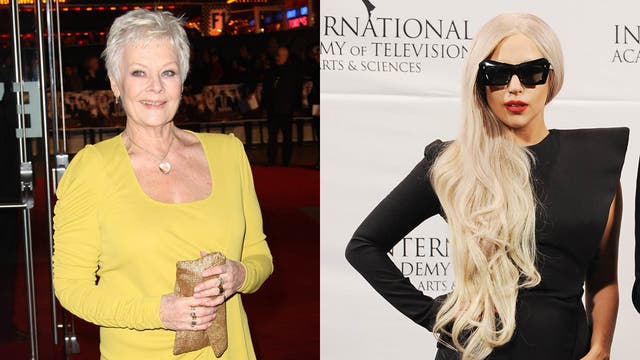 The Dame vs The Lady: Yorkshire takes on New York as part of UK tourism's new strategy
One is the home of Sex and the City, Lady Gaga and the Statue of Liberty. The other is better known for Last of the Summer Wine, Dame Judi Dench and the Humber Bridge.
But Yorkshire tourism chiefs hope to lure visitors from New York, as part of a Government plan to turn Britain's countryside, beaches and monuments into global "attack brands" to compete with the planet's most attractive destinations. Cornwall, the Cotswolds and the Peak District are also among those identified as "super-destinations", which say they are ready to take on instantly recognisable locations such as Provence, The Algarve and the Black Forest.
Ministers found that among the top Google searches in, for example, North America, Italy has four or five destinations in the top 30. While London regularly tops the charts, "you have to go quite far down the list to get to any other places in Britain", said John Penrose, the tourism minister. "We want more places competing globally. You bring people in through the stuff that's famous. And then, like Amazon, you say: 'if you liked that place, you might like this place too'."
The new "attract and disperse" strategy aims to spread tourists as widely across the country as possible. Walkers who know of the Lake District may be urged to try Exmoor, while those drawn to Stonehenge could be tempted to visit Bath Abbey.
Millions of new globetrotters in emerging economies from the Far East, Brazil and India are to be targeted. Yorkshire is already one of Britain's best-performing destinations, attracting 216 million visitors a year, equivalent to the total for all Disney theme parks. Last week it beat Brazil, India, South Africa and Scotland to win a World Travel Award.
"The measure of how far Yorkshire has come is that we are now looking further afield and competing against the likes of Tuscany, Provence, even Dubai and cities such as New York," said a Welcome to Yorkshire spokesman, Andrew Denton. Television and film exposure can also pay huge dividends. Cornwall tourism chiefs report a surge in interest from the US since Doc Martin, which is filmed in Port Isaac, began airing there. During the Sunday night ITV series Cornwall with Caroline Quentin, the VisitCornwall website has seen a four-fold increase in hits.
Malcolm Bell, head of VisitCornwall, said: "Our ambition in the next 10 years is to be up there with Tuscany, Provence and the Algarve." Tourism firms in the Cotswolds also hope to be more competitive globally. On a recent sales visit to China, Cotswold hotel owners found rural Britain's real competition is Tuscany, Provence or the Black Forest, along with Australia, New Zealand and Thailand. The Peak District says it does not necessarily want to attract more people, but to encourage those who do visit to stay longer and spend more.
Alex Mawer, VisitEngland's marketing director, said key destinations would be used as "iconic images in our marketing materials illustrating England's outstanding tourism offering".
Register for free to continue reading
Registration is a free and easy way to support our truly independent journalism
By registering, you will also enjoy limited access to Premium articles, exclusive newsletters, commenting, and virtual events with our leading journalists
Already have an account? sign in
Register for free to continue reading
Registration is a free and easy way to support our truly independent journalism
By registering, you will also enjoy limited access to Premium articles, exclusive newsletters, commenting, and virtual events with our leading journalists
Already have an account? sign in
Join our new commenting forum
Join thought-provoking conversations, follow other Independent readers and see their replies