The importance of the family holiday
A simple break can help build families' relationships with each other and improve children's learning and behaviour in school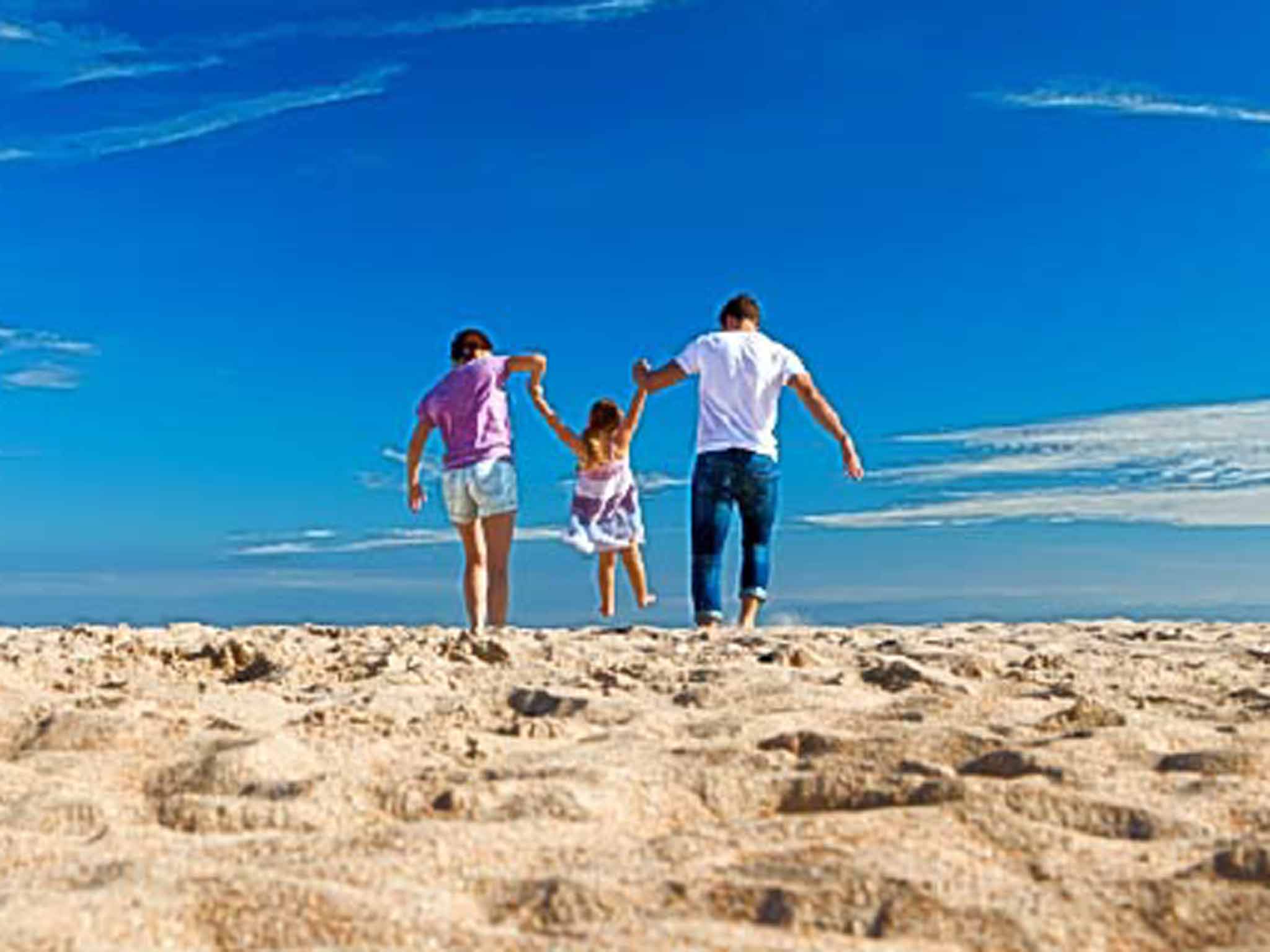 Holidays matter. They are our lifeline to sanity, a chance to step away from everyday life and reconnect with the people we love; a time to relax, to be the real us, or indeed to be whoever we want to be. And once the sand has been washed from the toes, holidays can leave us with a suitcase of life-long happy memories.
Yet today in the UK at least 1.46 million families can't afford a single day out together, let alone a holiday night away from home. In one of the richest countries in the world, nearly five million people haven't even one day's outing to look forward to. Millions of British children this year won't get to paddle in the sea, build a sandcastle or lick an ice-cream on a prom. Nothing to report when they return to school in September. No happy memories to sustain them through grim times.
That's why the Family Holiday Association exists. It is the only national charity dedicated to helping struggling families enjoy precious time together away from the grimmest of daily grinds. Many are dealing with severe illness or bereavement, poverty, disability, poor mental health or abuse. They are referred to the charity by professionals such as teachers, social workers, doctors and other charities.
I first came across the charity writing about a mother who was just back from her very first family holiday thanks to the charity: a week in a caravan at a holiday park. Her face lit up when she told me about running on the beach with her sons, their pleasure at jumping the waves and the laughter they shared at a "real, live, proper concert show". All this joy and they hadn't even had sunny weather.
The Family Holiday Association was founded 40 years ago by Pat and Joan Laurance, who were unemployed with a young, ill child, living in a single room and grieving for a dead baby daughter.
A friend offered them a week in a flat on the Essex coast in return for cat-sitting. They fed the cat. They walked on the beach. They laughed and paddled and ate ice creams.
And guess what? After a few days of bracing fun they came home rejuvenated with a newfound strength to face whatever life might throw at them. The Laurances determined that other struggling families should also reap the benefits of a simple holiday and the charity was born.
Since then more than 120,000 parents and children have been able to enjoy a break, usually a few days in a caravan by the British seaside. Hopefully another 3,000 families will be helped this year – so far, without a penny from the Government.
Research by the charity shows how a simple break can not only help build families' relationships with each other but also improve children's learning and behaviour in school. All that and a beach bucket full of hope and happiness.
Alison Rice is chair of trustees for the Family Holiday Association (familyholidayassociation.org.uk)
Click here to view the latest travel offers, with Independent Holidays.
Join our commenting forum
Join thought-provoking conversations, follow other Independent readers and see their replies