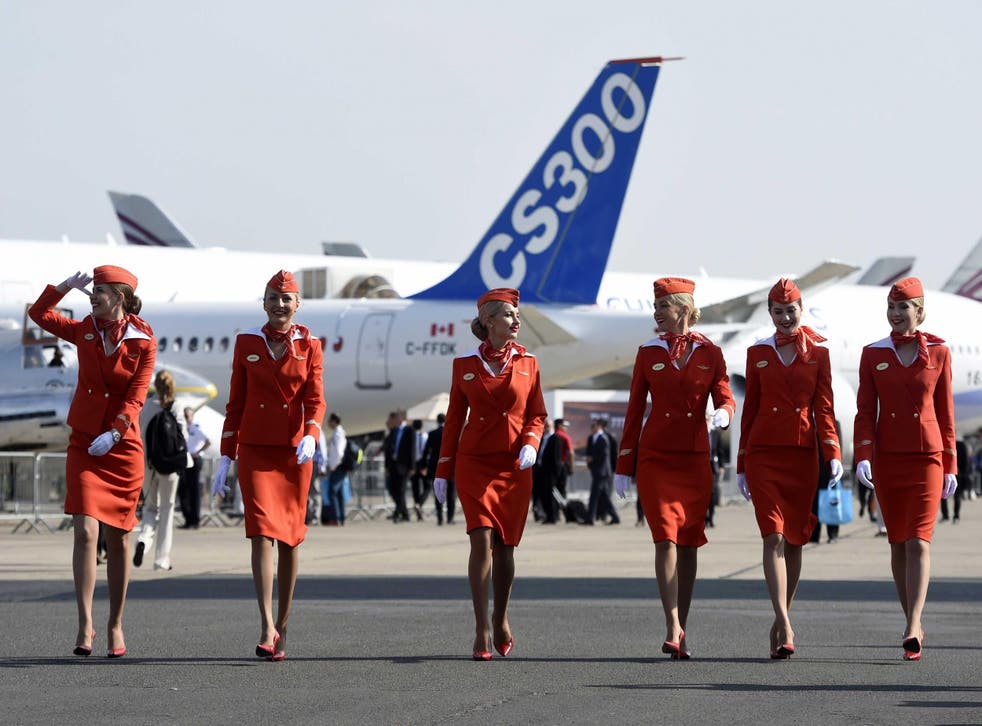 The secret codes airline staff don't want you to know
If you hear 'code 7500' it might be a good time to start worrying
Ever seen an airline worker spout incomprehensible gibberish into a walkie-talkie? It's not actually incomprehensible at all.
Airport staff, cabin crew, and the pilots all have secret codes and lingo that they use which enables them to talk to each other around passengers without revealing any information they'd rather keep under wraps.
Some codes are used in emergency situations, while others are just used by employees for shorthand purposes.
A similar system is used on the London Underground.
Take a look below to see what all the enigmatic language reportedly means.
Airport staff
Code Adam: alerts staff to a missing child. Named in honour of Adam Walsh, a child who was abducted in a department store
Code Bravo – most codes are used to avoid causing alarm to the public, but Code Bravo is used in order to deliberately cause panic, thereby making it easier to eliminate the threat without interference. Employees will all shout "code bravo!" if they want to cause alarm deliberately
The Independent Travel Awards 2015

Show all 9
Pilots:
7500: indicates the plane has been hijacked, or has a hijacking is a threat
7700: a general emergency code
7600: a radio failure
The whizzer: the Auxiliary Power Unit, an engine at the back of the plane which powers things like air conditioning and lighting when the main plane engines aren't running
The heavy pilot: additional pilots which are sometimes present on longer flights, so that pilots can swap over and take a break
The director: air traffic controllers who control when planes land in a busy airport
The sin bin: an area where a plane has to wait to make room for another aircraft on the runway if it cannot yet take off
Tracks: highly populated routes between Europe and north America
All call: all flight attendants must report via their intercom, used when checking emergency exits and slides on the plane
Flight level: how many feet above water you are. This works as a unit of measurement, the 'flight level' will be the number of feet divided by 100, so flight level three zero zero means 30,000 feet above the water
EFC time: when a plane can take off after being held on the ground for any reason
Ramp: also called the apron, the area where the aircraft is parked closest to the terminal
Why you need to watch the in-flight safety briefing
Cabin crew:
Blue juice: the toilet water on the plane
Crew juice: a cocktail consumed on the way to the hotel to help sleep after an overnight flight
Crotch watch: the seatbelt check
Deadhead: flying on the plane as a passenger, not working the flight
Furlough: when a plane company downsizes, they sometimes give you a 'furlough' which means that if they start hiring again they have to offer you your old job back before hiring new people
Pax: passengers
Slam-click: when a crew member goes to the hotel and stays there until it's time to fly again e.g. "I'm exhausted, I'm going to slam-click" or "she won't come out with us, she's a slam-clicker"
Coach roach: a cabin crew member who prefers working in coach rather than higher airline classes
Register for free to continue reading
Registration is a free and easy way to support our truly independent journalism
By registering, you will also enjoy limited access to Premium articles, exclusive newsletters, commenting, and virtual events with our leading journalists
Already have an account? sign in
Register for free to continue reading
Registration is a free and easy way to support our truly independent journalism
By registering, you will also enjoy limited access to Premium articles, exclusive newsletters, commenting, and virtual events with our leading journalists
Already have an account? sign in
Join our new commenting forum
Join thought-provoking conversations, follow other Independent readers and see their replies