Thomas Cook pilots' strike: Does it signal an autumn of discontent?
Could the first UK pilots' strike in 40 years see a return to the 1970s?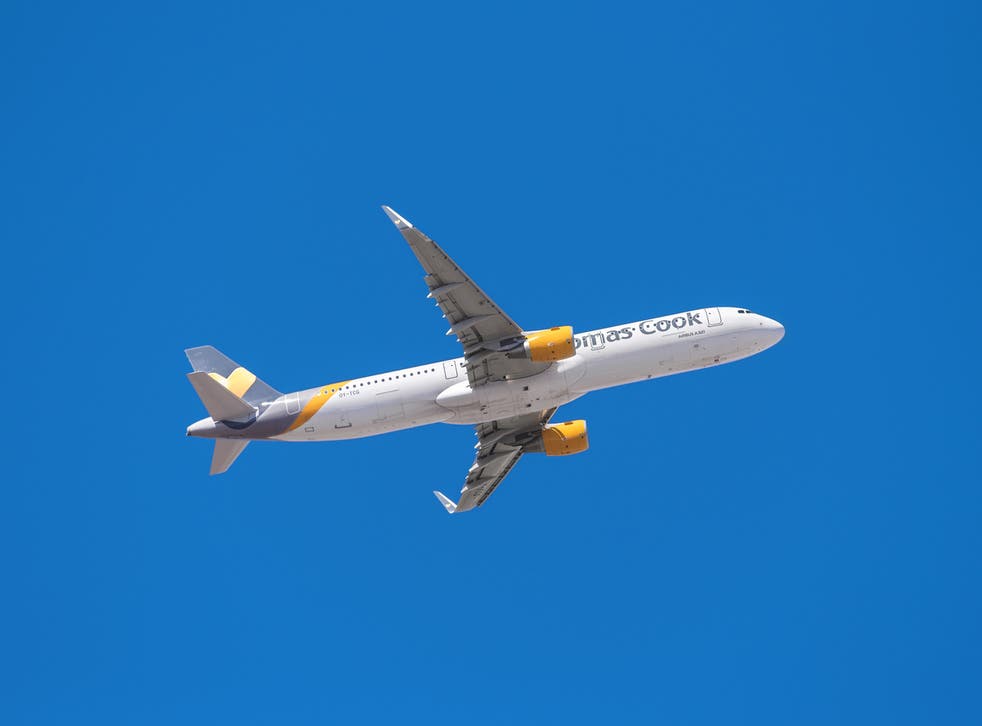 You are doubtless too young to remember Britain in the 1970s, but from an aviation point of view it was a strange time.
The decade was only three weeks old when the Jumbo jet age began: when Pan Am flew a Boeing 747 from New York to London, it started the transformation and democratisation of air travel. In the same year, 1970, Freddie Laker hatched the plan for the Skytrain operation — a turn-up-and-fly budget transatlantic network. It would take him seven more years to overcome political intransigence (and earn a knighthood), but his legacy as a no-frills revolutionary still benefits travellers today.
Laker Airways had DC10s, the three-engined jets that were one size down from the Boeing 747.
Passengers tended to prefer the 747 that the "proper" airlines flew — yet BOAC, the long-haul component of what was to become British Airways — had 11 Jumbo jets sitting on the ground for a while. The airline was tangling with the British Airline Pilots' Association (Balpa) over terms for the introduction into service in the UK of these iconic aircraft.
The pilots recognised the strength of their hand. The airline was desperate to compete with its American rivals in using the double-deck jet, and furthermore as a semi-detached branch of the state had impressively deep pockets.
Across at British European Airways (the short-haul component of what would become BA), a bitter dispute over pay and conditions characterised the early 1970s.
Yet something approaching industrial tranquility was achieved by about the time the "three-day-week" (ask an elderly relative) ended in 1974.
According to Balpa, Friday's strike by pilots at Thomas Cook Airlines was the first involving British pilots for four decades.
From the passengers' perspective, the only ill-effect of the walk-out was perhaps mild irritation at having their flight time changed; 28 departures were rescheduled to work around the stoppage, but none were cancelled.
Three more walk-out dates have been called, which I imagine may have more of an impact on operations — and help focus the minds of the negotiators as they start talking at the conciliation service, Acas.
But I was surprised to learn from Balpa that pilots have not exercised their right to strike for four decades.
Sure, they have threatened walk-outs — in 2008, British Airways pilots called a strike over the new OpenSkies subsidiary, but action was averted.
No one I know enjoys going on strike, but in air travel it can be extremely effective. Aviation is uniquely vulnerable to industrial action by relatively small groups of workers; just ask the French air-traffic controllers who sporadically ground hundreds of flights and tens of thousands of passengers. So why have UK pilots not exercised for four decades their right to stop work?
Simon Calder challenges Thomas Cook Airline CEO on pilot pay during strike
I speculate that it is a result of high barriers to entry to the profession and largely unspoken industrial muscle; figures this week revealed pilots have done better than any other group of workers in above-inflation pay rises. Airlines understand the power of the pilots.
In contrast, many of the British Airways Mixed Fleet cabin crew I have met are unhappy with what they call "poverty pay", and yet their summer strike — covering almost all of July and August — has had little impact.
Partly that is because BA happens to be part-owned by Qatar Airways, which happened to have a lot of short-haul planes and pilots that were on the ground because of the Gulf geo-political dispute.
Everyone in aviation (except possibly me) is working harder than they once did, with increased pressure due to intense competition. Pilots have serious grievances about gruelling rosters and fatigue. But despite the new strike dates in September and October, I do not expect an autumn of industrial discontent on the flight deck to emulate the 1970s.
Register for free to continue reading
Registration is a free and easy way to support our truly independent journalism
By registering, you will also enjoy limited access to Premium articles, exclusive newsletters, commenting, and virtual events with our leading journalists
Already have an account? sign in
Register for free to continue reading
Registration is a free and easy way to support our truly independent journalism
By registering, you will also enjoy limited access to Premium articles, exclusive newsletters, commenting, and virtual events with our leading journalists
Already have an account? sign in
Join our new commenting forum
Join thought-provoking conversations, follow other Independent readers and see their replies