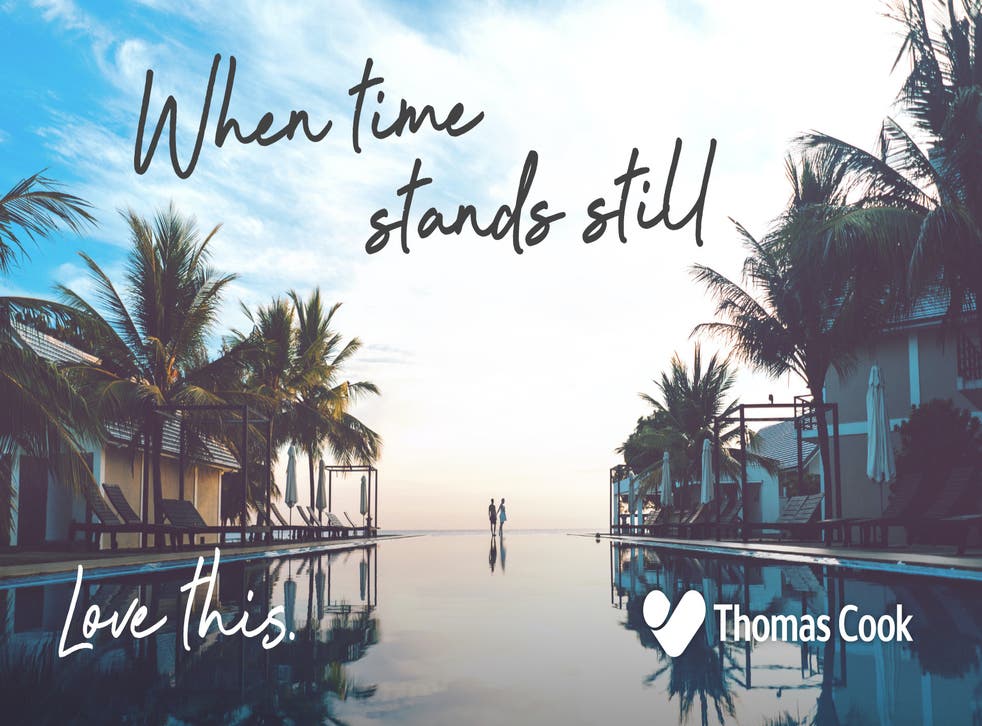 Thomas Cook Group brand reincarnated as online travel agent
'The money we take from a customer is placed into a trust, and we can't get at that money until the customer returns from holiday,' said the new chief executive, Alan French
Almost a year after the Thomas Cook Group collapsed with the loss of thousands of jobs, the brand has been resurrected for a new online travel agent.

After the failure, the Thomas Cook name was bought by its largest former shareholder, the Fosun Tourism Group of China, for £11m.
The giant holiday firm went bust on 23 September 2019 with debts of £9bn after failing to secure a bail-out from either Fosun or the UK government.
British taxpayers footed a bill of over £150m for the repatriation of UK holidaymakers and other costs incurred after the failure.
The new Thomas Cook has dispensed with an airline and High Street travel agencies, and instead is entirely online – using the familiar address thomascook.com.
The start-up claims to be "Covid-ready" and will initially sell holidays only to destinations that are quarantine-exempt.
With Spain, Portugal, France, Croatia, Malta, seven Greek islands and the entire African continent on the UK government's no-go list, the only significant "open" destinations are Italy, Cyprus and Turkey.
"Further destinations will be added when government restrictions are lifted," the company says.
The chief executive of the new venture is the former Thomas Cook group strategy and technology director, Alan French.
He said: "What happened last year was a tragedy at a personal level for many thousands of my former colleagues, our business partners and of course our loyal customers.
"We have reinvented one of the most recognisable names in British travel. Our new business will combine fantastic UK based customer service with an updated operating model protected by Atol and with the backing of a multi-billion-dollar organisation."
Speaking exclusively to The Independent, he said: "The part of the brand that we'd like to take forward is the customer-centricity.
"We want to wrap it in a technology lens that allows us to be able to bring that to life.
"We've got some great people who really know the travel industry well and can give you advice about what it is you want to do and how you can do it in this quite complicated travel landscape."
Hundreds of thousands of Thomas Cook customers with forward bookings waited many months for refunds after the original company went bust.
Since the start of the coronavirus pandemic, millions more would-be holidaymakers have faced problems getting their money back after trips are cancelled.
But Mr French said that travellers' cash would be protected by the new Thomas Cook.
"The money we take from a customer is placed into a trust, and we can't get at that money until the customer returns from holiday," he said.
"We're only selling holidays into places where we are relatively confident that we can continue travelling into.
"We are working with airlines who are flexible around how we can do this.
"If you can't take another destination, you can't take another timing slot, that nothing works for you, then we would in extremis give you your money back."
Jim Qian, chairman and chief executive of Fosun Tourism Group, said: "Thomas Cook has a proud heritage and after acquiring the brand last year we wanted to quickly return it to its home in the UK."
The new venture is a member of Abta, the travel trade association. The leading online travel agent, On the Beach, has just resigned from Abta in a dispute about refunds for destinations on the no-go list.
Opinions within the travel industry about the new venture range from exasperation among prospective rivals and resentment among former employees – who feel that Fosun could have helped to rescue the company rather than just letting it go bust and then picking up the brand for a song – to the hope that the venture could help kick-start travel.
Register for free to continue reading
Registration is a free and easy way to support our truly independent journalism
By registering, you will also enjoy limited access to Premium articles, exclusive newsletters, commenting, and virtual events with our leading journalists
Already have an account? sign in
Register for free to continue reading
Registration is a free and easy way to support our truly independent journalism
By registering, you will also enjoy limited access to Premium articles, exclusive newsletters, commenting, and virtual events with our leading journalists
Already have an account? sign in
Join our new commenting forum
Join thought-provoking conversations, follow other Independent readers and see their replies