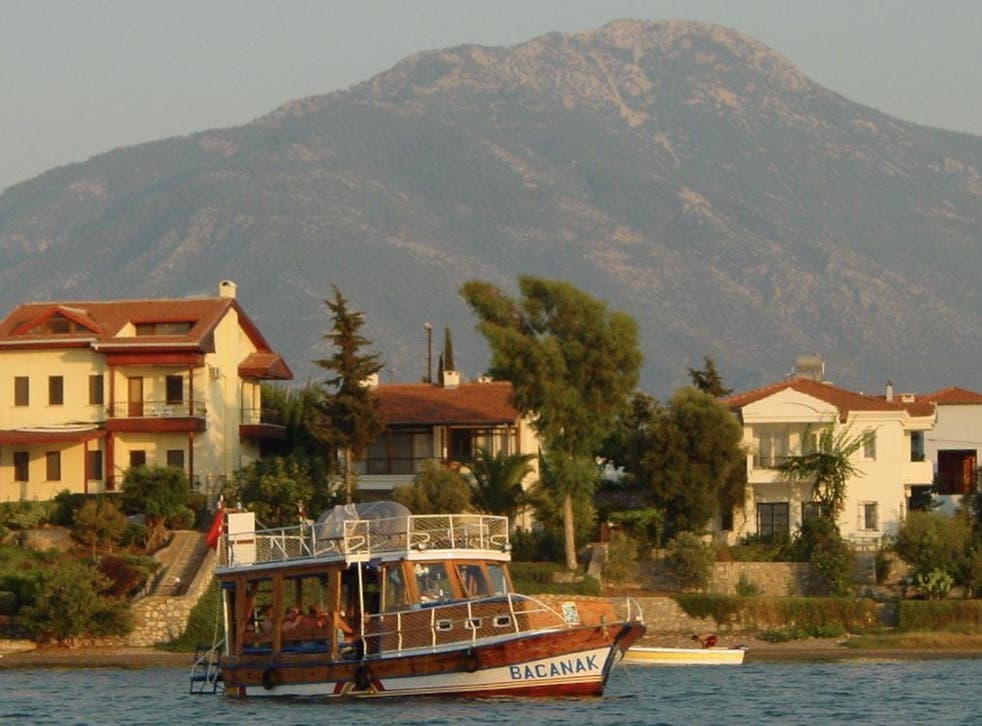 British holidaymakers flying further despite environmental concerns, says Thomas Cook
Two in three package holidays sold are all inclusive – paying upfront for meals and drinks
At a time when awareness of the impact of aviation on the environment is rising, British holidaymakers are flying further – and often for shorter spells.
The Thomas Cook Holiday Report 2019 reveals a surge in bookings for Turkey, which is further from the UK than destinations such as Spain, Portugal and Croatia.
Turkey has overtaken Greece to take second place (behind Spain) in the tour operator's sales up to the end of February.
From Manchester airport, the distance to Antalya in Turkey is 900 miles further than to Alicante in Spain, representing almost two hours' additional flying in each direction.
"Thomas Cook Airlines flight-only bookings to Turkey have shot up 27 per cent compared to last summer," the tour operator says.
The switch to Turkey is part of a wider trend away from countries where the currency is the euro. The proportion of holidays sold by Thomas Cook to non-euro destinations, including Turkey, Tunisia and Egypt, has increased by 24 per cent compared with a year ago.
Almost half of the firm's bookings are now for destinations outside the eurozone.
Top 10 world travel destinations

Show all 10
Thomas Cook says that trips to Mexico, San Francisco and Las Vegas for less than a week "are reaching new heights in popularity".
The number of five-night breaks booked in Mexico has risen by 171 per cent, while three-night trips to Las Vegas are up by one-third.
Justin Francis, chief executive of Responsible Travel, said: 'It's disturbing that Thomas Cook customers are flying further and for shorter spells. This is the opposite of what we need to reduce carbon emissions.
"We need to reduce how much we fly, and taking fewer but longer-duration holidays is one way to do this. Another is swapping a holiday with a flight for one closer to home or by train."
Thomas Cook Airlines is committed to seeking a 12 per cent improvement in fuel efficiency by 2020.
It has removed all plastic stirrers from its planes, and made inflight duty-free bags biodegradable.
The holiday report says: "Half of Brits are more likely to take a trip to a market to mingle with the locals and support independent businesses than they were a decade ago."
Yet the evidence suggests British travellers are increasingly forsaking the opportunity to explore local cafes, bars and restaurants by choosing all-inclusive resorts.
The proportion of customers who are paying upfront for all their meals and drinks has risen by three per cent to 66 per cent.
"All-inclusive deals, which give more security and peace of mind, are also going strong in this unpredictable year," says Thomas Cook.
The firm is launching a range of "Love Local" experiences this summer, such as visiting a banana plantation on the Spanish island of La Palma or exploring a Mayan village in Mexico's Yucatan peninsula.
Thomas Cook's chief executive, Peter Fankhauser, said: "We know that more and more holidaymakers want to make a positive difference to the destinations they are holidaying in and the people who live there but as an industry, we still have a big job to do to help them achieve this."
Thomas Cook ended its Club 18-30 programme last October. It says: "The recently-launched range of Cook's Club hotels cater for a healthier, calmer and more sophisticated audience, all at an affordable price.
"There are options for poolside yoga, nutritious dishes and contemporary cocktails designed by in-house mixologists."
One in four package holidays is now bought by travellers in the 18-35 age range, which Thomas Cook says is a near-50 per cent increase in the past five years.
Join our new commenting forum
Join thought-provoking conversations, follow other Independent readers and see their replies