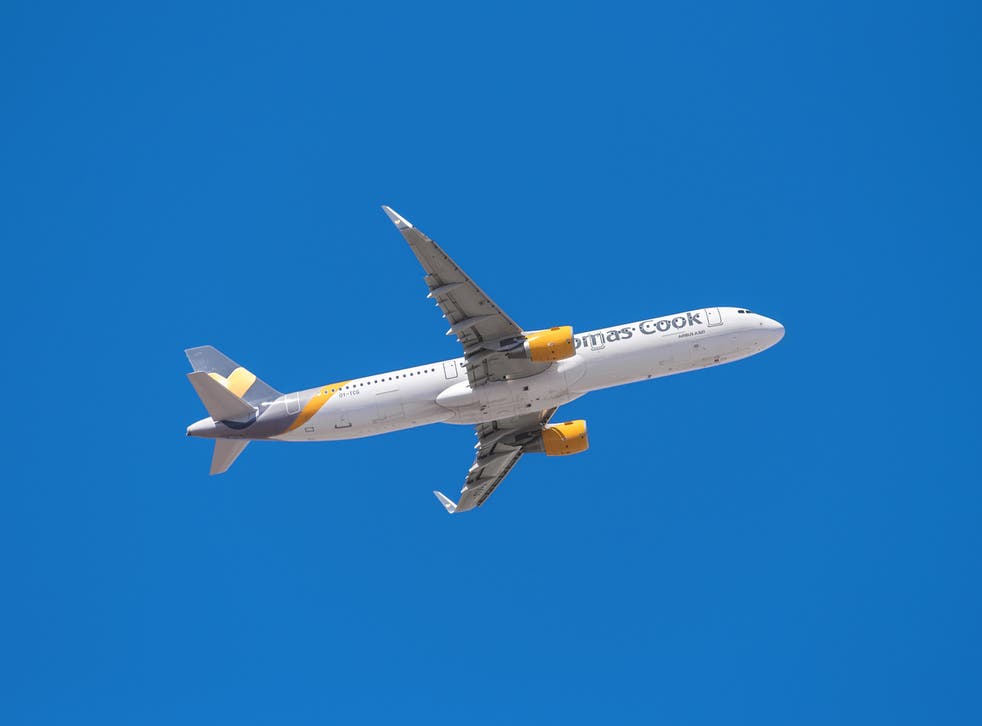 Thomas Cook Airlines pilots to strike on September 8th over pay dispute
The move has been confirmed by the airline and the pilots' union
Thomas Cook Airlines pilots have voted to strike on 8 September in a pay dispute with the company.
The airline operates flights to Europe, Africa, the Caribbean, North America and Asia.
More than 400 of Thomas Cook Airlines' 560 pilots are members of the British Airline Pilots' Association (BALPA).
BALPA said that 88 per cent of members turned out to vote and 91 per cent voted in favour of industrial action in a ballot on Friday.
The dispute follows nearly eight months of negotiations over pay. Thomas Cook has offered a 1.5 per cent rise and BALPA says it wants an increase matching inflation plus better travel facilities for pilots.
The Times has reported that pilots asked for a 10.7 per cent increase, a pay rise of about £10,000, and asked the airline to fly them in business class when they travel between airports to connect with flights.
BALPA stated that no progress has been made after two days of talks. BALPA general secretary, Brian Strutton, said: "Disrupting people's travel plans is the last thing pilots want to do and we very much regret taking this step. However, our members are frustrated that after many months of negotiations we still do not have a decent pay offer on the table and they have said loud and clear 'enough is enough'.
"That is why BALPA has authorised a strike to take place on 8 September. In the meantime I will continue trying to negotiate with Thomas Cook to achieve an outcome that will be acceptable to pilots."
Thomas Cook confirmed the strike and said it was working on contingency plans as well as continuing discussions with the pilots. A Thomas Cook spokesperson said: "The pilots' union BALPA has decided to call a pilots' strike on 8 September from 0300 to 1500 hours.
"Our priority is to minimise disruption to our customers' holidays and we are working hard with BALPA's representatives to find a way forward and ensure our customers can continue their holidays as planned.
"We are also working on contingency plans in order to reduce any disruption to customers should the strike go ahead.
"Should the strike proceed, there will be some impact on our operations around the period of the strike, however, we are confident that we will be able to operate all of our flights. Please continue to check our website for further updates on the impact on our flight operations."
Join our new commenting forum
Join thought-provoking conversations, follow other Independent readers and see their replies