The Independent's journalism is supported by our readers. When you purchase through links on our site, we may earn commission.
Tokyo flights: How to get to Japan for England v South Africa Rugby World Cup final
Search for UK-Tokyo travel increases by 3,534 per cent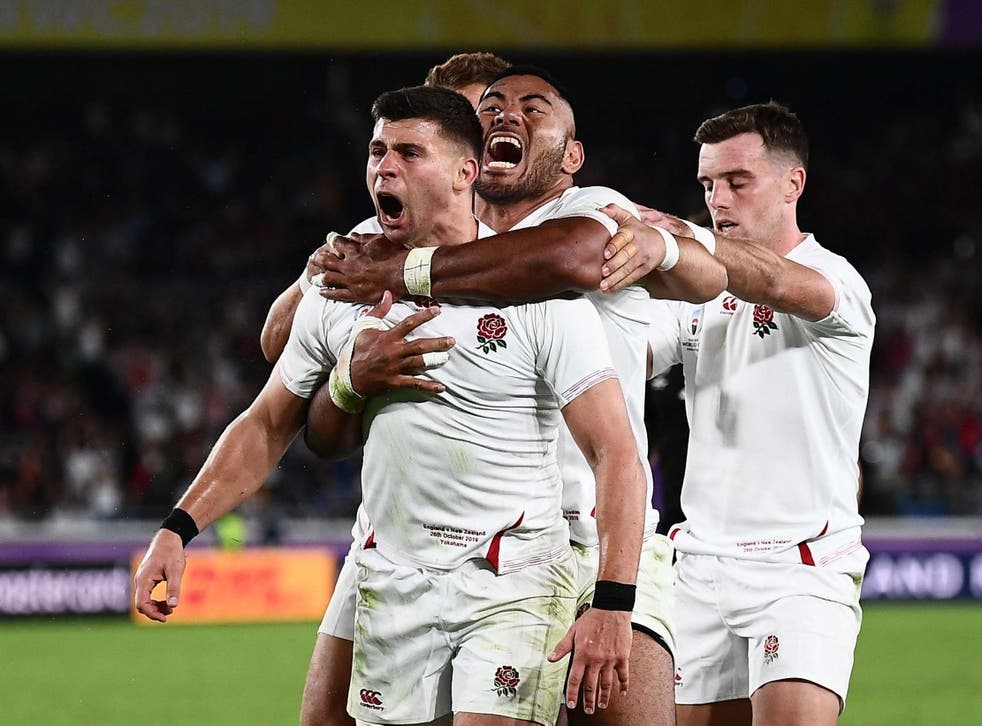 After England secured a place in the Rugby World Cup final, interest in UK-Tokyo flights for fans looking to show their support has skyrocketed.
Ahead of the England v South Africa match on Saturday 2 November, searches for flights to the Japanese capital have risen by 3,534 per cent compared to the previous week, according to flight comparison site Skyscanner.
The match is being held at the International Stadium Yokohama in Yokohama, with a kick-off time of 6pm (JST).
While British Airways, ANA and Japan Airlines offer direct flights from London to Tokyo, with a journey time of just under 12 hours, there are no seats on any of the airlines for nonstop departures on Thursday, arriving on Friday 1 November.
But for fans who are happy to arrive on the day – travelling out on Friday – some attractive fares are available to both Haneda and Narita airports.
Haneda, which is extremely close to Tokyo and only 15 miles from Yokohama is by far the best choice; Narita is much further from the capital, and on the wrong side of the city for Yokohama.
The best deal is on Japan Airlines from Heathrow to Haneda – arriving at 3.55pm on Friday. Arrival formalities are normally swift at Haneda, and public transportation excellent. So it should be possible to reach the International Stadium in Yokohama comfortably before the 6pm kick off.
Outbound on 1 November and returning on a range of dates soon after the tournament, the return fare is £1,115. But the tricky problem is flying back, with demand from Rugby fans pushing up fares. The return options at this price are for departures via intermediate points such as Paris or Helsinki.
Rugby World Cup semi-final: England vs New Zealand predicted team

Show all 24
Given that a change of planes is required for a reasonable fare, travellers should look more widely for cheap options.
"While some direct flights might be out of some Rugby fans price range, there are flights available which are cheaper, travellers just need to be a bit savvy when it comes to hunting a bargain," says Skyscanner's Rachelle Garnham.
"For example, for those who are happy to change flights could bag themselves a £490 flight from London to Tokyo departing on 31 October and returning a week later, but they need to be prepared for a change and a wait at Manila International.
"Other flight hacks to help find the best deals include searching for flights from a nearby airport and remember fares don't have to be booked as returns – instead you can save money by flying out with one airline and back with another."
A £668 deal is available with Philippine Airlines and takes 29h 35m in total, with a 12-hour stopover in Manila.
Travel hacks to save on Rugby World Cup flights
Be flexible
Consider travelling on a weekday rather than the weekend. You might also find it's significantly cheaper to travel a day before or after the departure dates you originally had in mind, says Skyscanner.
Mix and Match
Fares don't have to be booked as returns; instead you can save money by flying out with one airline and back with another.
Nearby Airports
Click on "nearby airports" when creating a Skyscanner search and see if a short drive, bus or train journey could save you money.
Monitor prices
Keep track of fares by setting up a price alert so that you are notified when prices rise or fall on a specific route.
Register for free to continue reading
Registration is a free and easy way to support our truly independent journalism
By registering, you will also enjoy limited access to Premium articles, exclusive newsletters, commenting, and virtual events with our leading journalists
Already have an account? sign in
Register for free to continue reading
Registration is a free and easy way to support our truly independent journalism
By registering, you will also enjoy limited access to Premium articles, exclusive newsletters, commenting, and virtual events with our leading journalists
Already have an account? sign in
Join our new commenting forum
Join thought-provoking conversations, follow other Independent readers and see their replies