Tokyo ranks as the world's safest city for the third time
Asia-Pacific cities dominate new ranking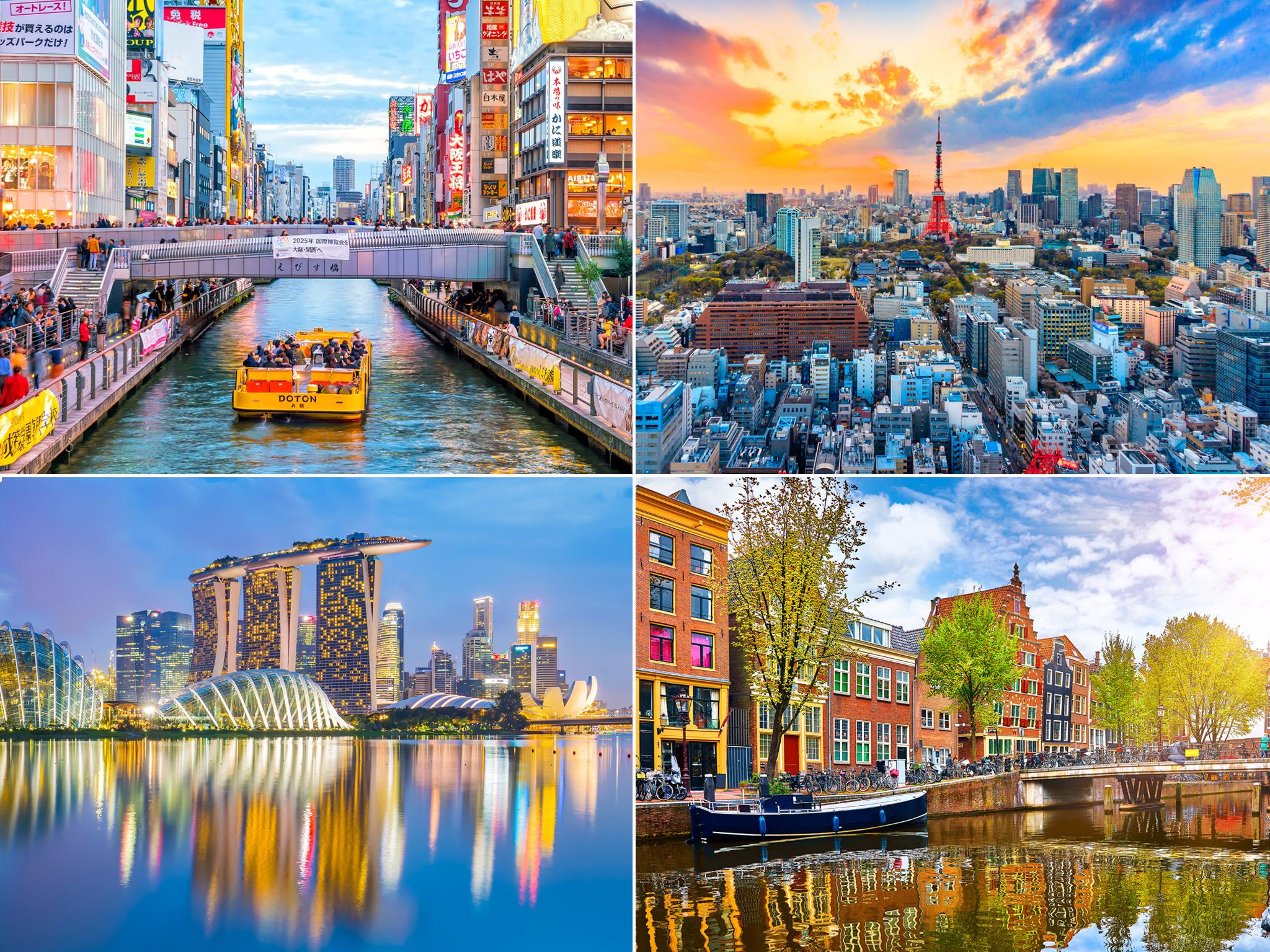 Asia-Pacific cities have dominated a ranking of the world's safest cities, with Tokyo coming in the top spot for the third time in a row.
In the 2019 Safe Cities Index by the Economist Intelligence Unit (EIU), the Japanese capital was followed by Singapore and Osaka to rank as the three safest cities around the world.
The index ranked 60 cities by various factors including infrastructure, health and personal and digital security. This year, the EIU also looked at environmental factors, and what it calls "urban resilience": the ability of a city to bounce back from a shock.
Two European cities made the top 10: Amsterdam, which rose from sixth to fourth place this year; and Copenhagen, which tied at eighth place with Seoul.
Also in the top 10 are Sydney (5th); Toronto (6th); Washington, DC (7th); and Melbourne (10th).
The 20 safest cities in the world
Show all 20
Six out of the top 20 safest cities are in Europe, including Stockholm (12th), London (14th), Frankfurt (16th) and Zurich (tied 18th).
"Of the 14 European cities in the Index, only Istanbul and Moscow fall below the average score of 71.2 globally," says Irene Mia, global editorial director of The Economist Intelligence Unit.
"Although European cities generally perform well in health security, they tend to struggle in the category of digital security and London is the only European city in the top 10 in this category."
At the other end of the spectrum, Lagos, Caracas, Yangon, Karachi and Dhaka were the five least safe cities according to the index.
The 20 safest cities
1. Tokyo, Japan
2. Singapore, Singapore
3. Osaka, Japan
4. Amsterdam, Netherlands
5. Sydney, Australia
6. Toronto, Canada
7. Washington DC, USA
8. = Copenhagen, Denmark
8. = Seoul, South Korea
10. Melbourne, Australia
11. Chicago, USA
12. Stockholm, Sweden
13. San Francisco, USA
14. London, UK
15. New York, USA
16. Frankfurt, Germany
17. Los Angeles, USA
18. = Wellington, New Zealand
18. = Zurich, Switzerland
20. Hong Kong, China
Join our commenting forum
Join thought-provoking conversations, follow other Independent readers and see their replies