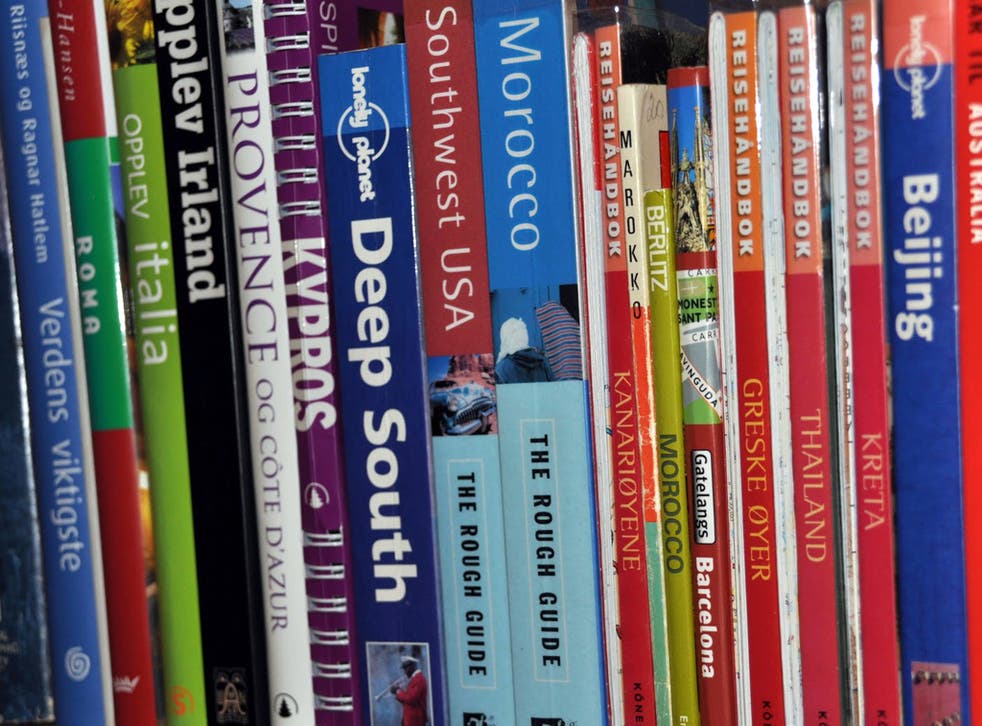 Tony Wheeler: Don't write off the old guidebook just yet
The View From Here
Tony Wheeler
Sunday 29 January 2012 01:00 Comments
The guidebook: will it still be there next year? Or even next week?
And do we really need it anyway? Why use a guidebook researched last year when you can get an instantaneous opinion of that restaurant, posted while the reviewers wait for the bill and they've not even left the place yet?
Of course, that restaurant expert could be the same hotel expert I stumbled upon recently. I really liked the tropical island hotel I was staying at; what did other people think? This hotel expert was so shocked on encountering a spider on the island, and hearing there were also snakes present, that an immediate check-out was the only possible response. Along with a warning to anybody else listening to cross the place off their wish list.
Possibly, it was that same tropical travel expert who was overheard complaining, at another hotel, about the crocodile in their room. Under the bed? No, upside down, hanging on to the ceiling. And was it making a noise like "geck-oh"?
Wisdom of the masses or not, I don't always trust the opinions that social networking throws up. How do I know if they can tell a man-eater from a mosquito-muncher?
I've far too often seen the difference between the extensive coverage of No 1 in the hit parade and anything at all on No 1,000 or, even less likely, No 10,000. Getting 100 opinions on the current hot restaurant in the West End may be no problem at all; finding anything about tourist facilities on the West Bank – as I saw a few weeks ago – can be a whole different ball game. Try it with mapping software. You can find precise turn-by-turn instructions from almost any street corner in the UK to almost any other, but there are plenty of places in the world for which you can search every internet map on offer and fail to find anything at all.
As a guidebook publisher, I always insisted our researchers covered everything: a jigsaw puzzle isn't complete until every piece is in place. You don't leave out all the blue sky just because it's more difficult and less interesting than the intricately detailed part of the picture.
Which doesn't mean I'm a total Luddite. I travel with a smartphone, a GPS and my laptop – and I usually have a pocketful of SIM cards. (They're my favourite travel souvenir – well, have you got an Afghan and a Congolese phone number?) For that matter, the "book" part of "guidebook" is becoming increasingly irrelevant: the same research and expertise go into producing a smartphone app as go into the paper print version, and I'm all for being able to geolocate that hot new restaurant.
Despite which, my guidebook is going to keep travelling with me for a while yet. After all, it can fall in a swimming pool with me (as my smartphone did recently) and keep working (which my smartphone did not). It can connect – just flip the thing open – when there's no phone connection. And I don't have to wade through a morass of misinformation to find an opinion I trust.
Tony Wheeler is the co-founder of Lonely Planet
Register for free to continue reading
Registration is a free and easy way to support our truly independent journalism
By registering, you will also enjoy limited access to Premium articles, exclusive newsletters, commenting, and virtual events with our leading journalists
Already have an account? sign in
Join our new commenting forum
Join thought-provoking conversations, follow other Independent readers and see their replies