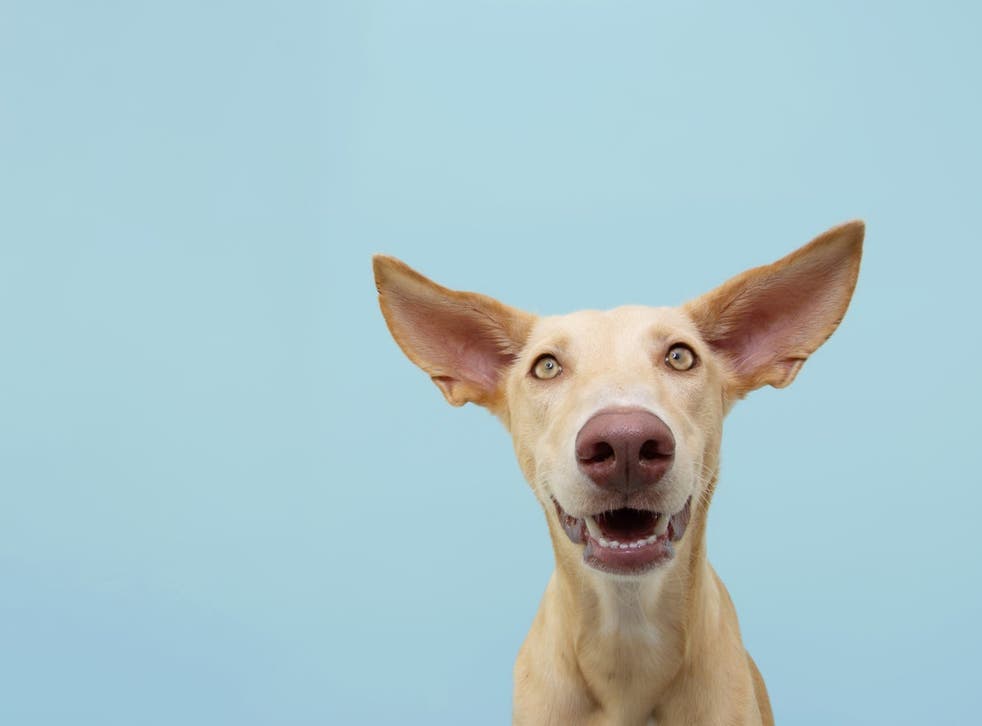 Escaped dog causes 'chaos' at Toronto airport, grounding all flights for an hour
'Boy, could she run,' says one observer
Helen Coffey
Thursday 08 October 2020 10:32 Comments
An escaped dog managed to cause chaos at Canada's busiest airport last week, grounding all flights for around an hour while a team attempted to catch her.
Crystal, a rescue dog who'd been transported from Spain to Toronto Pearson International Airport on a British Airways flight, was seemingly not secured properly in her cage and made a run for it when the plane touched down.
The white Spanish podenco proved extremely difficult to catch, and at two points was actually on the runway as an aircraft was coming into land, according to Beverley Farmer, co-founder of Podenco Friends.
"Make no mistake this was a very serious situation," she wrote in a Facebook post. "Luckily the pilots did see her and they had to abort the landing and overshoot. This could have ended so badly," she wrote, adding that "Planes and passengers were at risk."
The next 12 hours saw airport staff carry out a high-tech search using CCTV and thermal imaging cameras to track her down.
It turned out that the hardest part wasn't finding Crystal, but catching her.
It was "a little bit chaotic," according to Chris Stubbs, an aviation safety officer at Toronto Pearson.
"There were times where it just looked like a white blur running down the taxiway," he told CBC.
While volunteers for the rescue dog organisation hoped Crystal might take cover while it rained, she wouldn't stop moving.
"Boy, could she run," said Falconer Keith Everett, who uses birds of prey to scare away nuisance birds from the airport's runways.
"The main thing was keeping her away from any part of the active runway and just kind of pacing ourselves, just slowly getting closer and closer."
Eventually she tired herself out, and crawled underneath a truck to rest. Everett joined her, soothing her and giving her treats until she was ready to come out.
Ms Farmer said it was a "terrible 12 hours waiting to hear but then the call came through she is caught, the sense of relief was overwhelming."
She commended the entire team, writing: "The airport should very proud how their team handled all of this, they were totally professional, very caring and went above and beyond to bring this to a successful conclusion."
And Crystal's reaction?
"Typical Podenco, like what is all the fuss is about and someone get me a cheese burger," Farmer concluded.
Register for free to continue reading
Registration is a free and easy way to support our truly independent journalism
By registering, you will also enjoy limited access to Premium articles, exclusive newsletters, commenting, and virtual events with our leading journalists
Already have an account? sign in
Join our new commenting forum
Join thought-provoking conversations, follow other Independent readers and see their replies