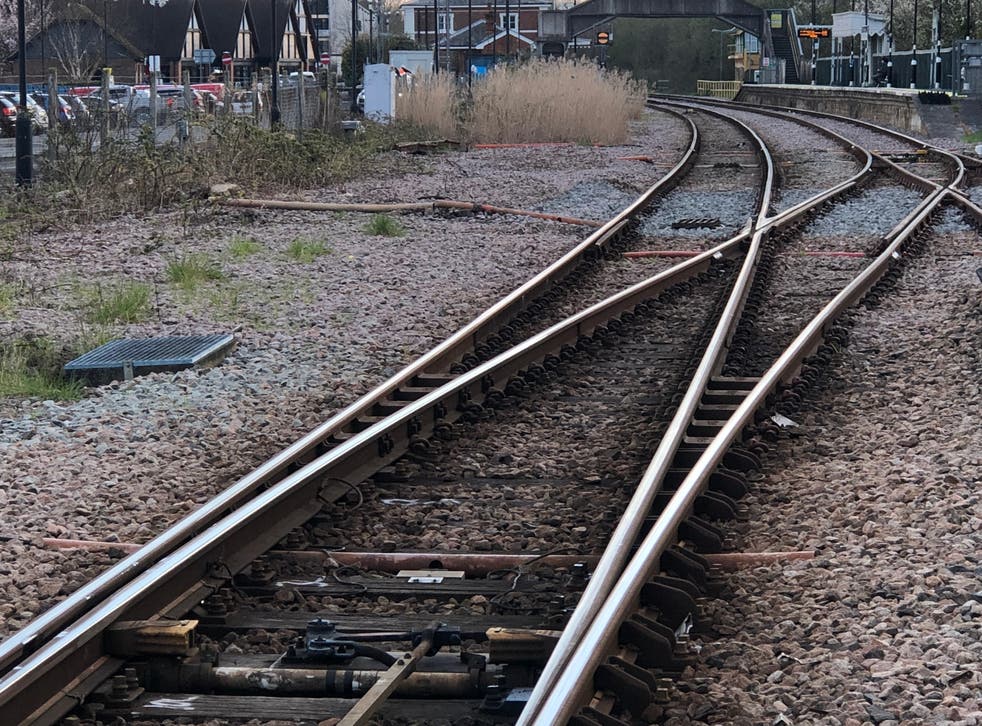 Train pain: some rail fares have risen twice as fast as inflation since privatisation
GWR passengers have seen the highest increases for 'walk-up' tickets, but they also benefit from the cheapest day returns
In 1995, just before rail privatisation, the price of a peak-time single ticket from London Paddington to Bristol was £28.50. Allowing for inflation of 98 per cent, almost doubling, the current fare would be £56.50.
But the actual price of a "walk-up" standard-class peak ticket on the Great Western Railway (GWR) link is £115, more than four times as much.
This example is cited by Britain's leading rail ticketing expert, Barry Doe, in a new analysis of fare rises for Rail magazine.
The writer shows that while overall price levels have doubled in the quarter-century since rail privatisation, some train fares have quadrupled.
"I find this truly shocking," Mr Doe writes. "Some Great Western Railway inter-city standard class fares have risen by over 300 per cent."
Citing the £115 single fare from London to Bristol, he says: "That is 97p per mile. It is almost unbelievable."
He names Avanti West Coast, East Midlands Railway and Great Western Railway inter-city as the operations that "outstrip all others for peak fares".
Between June 1995 and March 2021, standard single fares on the West Coast main line from London Euston to the West Midlands, northwest England, North Wales and southern Scotland have risen by 270 per cent, he says.
The East Midlands line from London St Pancras to Leicester, Derby, Nottingham and Sheffield has seen these peak tickets increase by 250 per cent.
The lowest increase, at 50 per cent – barely half the inflation rate – is on the C2C line from London Fenchurch Street to south Essex.
Mr Doe also investigates the range of walk-up fares for a 100-mile each-way return journey. Off-peak tickets valid for a month cost £103 on East Midlands Railway and £101 on LNER, the government-run East Coast main line operator.
But on rural services in Scotland the same distance costs just £32.
For an off-peak day trip of 100 miles each way, the most expensive is South Western Railway – from London Waterloo to Hampshire and Dorset – for £57.
Yet one operator stands out for a £12 off-peak day return for 200 miles of travel on some of its rural services: GWR.
The cost, which works out at 6p per mile, is half as much as on the lowest alternative, ScotRail.
A spokesperson for Great Western Railway said: "Much has changed in the past 25 years, with a much greater range of more flexible fares available to customers.
"For this particular journey, for example, you can go onto the GWR website today and buy a ticket for tomorrow for less than 1995 standard class fare."
Test bookings by The Independent confirmed this. Advance tickets were mainly in the range £30-£40 one way from London to Bristol, with a lowest fare of £28.20.
Booking one month ahead, one-way fares on a wide range of trains were available for £16.90. In addition, there is a much wider range of railcards, giving discounts of 34-50 per cent, than in 1995.
The GWR spokesperson said: "Our latest figures show that 75 per cent of all passengers travel from London to Bristol for less than £50."
New trains on the Great Western line have accelerated the journey between the two cities by around 15 minutes.
But Mr Doe is not a fan of the rolling stock that has replaced the line's "high-quality High Speed Train with a first-rate buffet on board".
"It is now £115 to travel on an inferior Intercity Express Train with no buffet," he laments.
Register for free to continue reading
Registration is a free and easy way to support our truly independent journalism
By registering, you will also enjoy limited access to Premium articles, exclusive newsletters, commenting, and virtual events with our leading journalists
Already have an account? sign in
Register for free to continue reading
Registration is a free and easy way to support our truly independent journalism
By registering, you will also enjoy limited access to Premium articles, exclusive newsletters, commenting, and virtual events with our leading journalists
Already have an account? sign in
Join our new commenting forum
Join thought-provoking conversations, follow other Independent readers and see their replies