Railcard raffle: time to reform train fares
'Reaching one's 31st birthday does not mean one is suddenly able to pay 50 per cent more than the day before'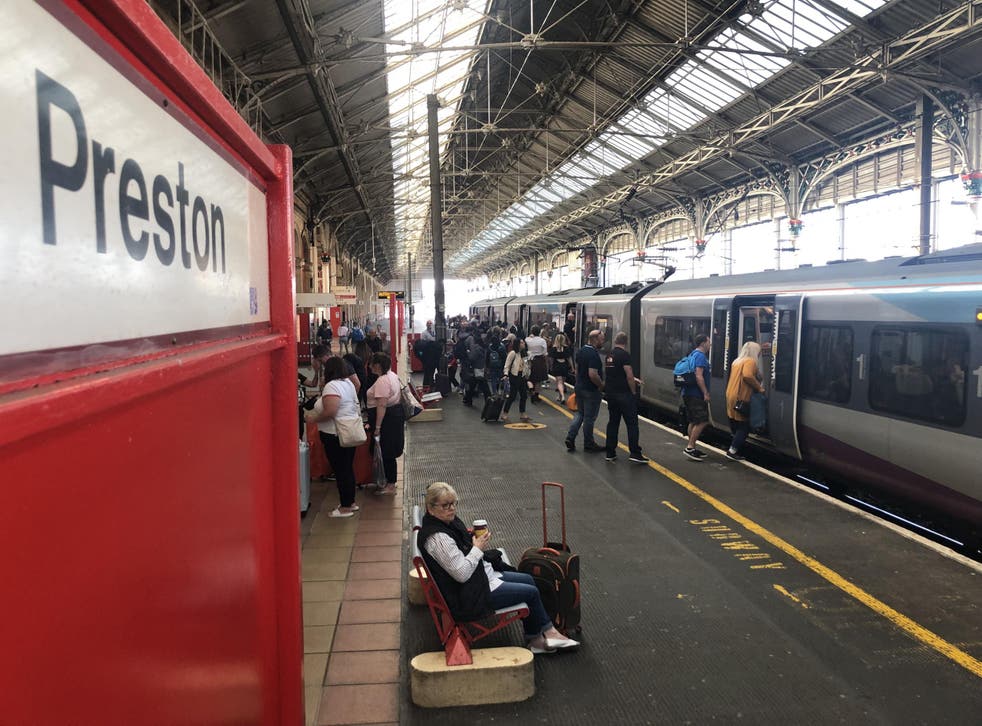 For complicated reasons to do with (mis-)adventure, on Friday night I needed to travel from Haltwhistle in Northumberland to Manchester at short notice.
The National Rail website showed it was an easy journey with a single change of train in Carlisle.
But it also showed an absurd one-way fare of £73.90 for a trip of 140 miles.
Some fortunate travellers qualify for age-defined railcards to limit the damage of such prices. Anyone between 18 and 30, or 60-plus, can save one-third, while a holder of the new 16-17 Saver railcard can do better, with a 50 per cent discount bringing the price down to a more manageable £37.95.
Yet they would be wasting their money.
The Top 10: UK Railway Stations

Show all 10
When you are confronted with a fare that looks ridiculously high, you could consult one of several "split-ticketing" apps and websites. They comprise the transport equivalent of tax avoidance, rather than evasion: helping travellers exploit, perfectly legally, the countless anomalies that are "baked in" to a fares system that is patently unfit for purpose.
Virgin Trains, in a defiant parting gesture as it is stripped of its West Coast franchise, is developing an app that it claims will guarantee the passenger pays the lowest possible fare for every journey.
Haltwhistle to Manchester at a moment's notice would be an excellent test case. From weary experience, I know that ridiculously high fares which do not involve trips to or from London can often be reduced by separating the trip into different operators' services. So Haltwhistle to Carlisle on Northern (£8.10) followed by a separate ticket to Manchester lops about £10 off the fare.
But there's more. Another odd aspect of rail fare lore is that if Preston figures in a journey, then there's almost certainly a saving to be made by splitting the journey there. And so it proved. Carlisle to Preston cost me £20.10. The onward fare to Manchester is £10.30. Adding the Haltwhistle segment from Hadrian's Wall country gives a total of £38.50, almost exactly half the original fare. (And you can use a railcard to cut the fare by a further one-third.)
Most people do not have so much time on their hands, and so the much-promised fare reform that everyone in the rail industry cannot come fast enough.
Unfortunately when everyone in the parliamentary industry learns that some fares will have to go up as well as others falling, the essential restructuring may be deferred yet again.
That Virgin Trains app, and others like it, may help to force the pace. Virgin claims it will save passenger £1bn a year. As fares revenue is trashed, a simple and sensible system based on one-way tickets will eventually arrive. The only alternative: forcing taxpayers who never go near a car to subsidise the rail traveller even more.
The other crucial aspect, though, is what we do about the arbitrary age bands on railcards? While there is a strong argument for the Family & Friends and Two Together railcards, which seek to divert travellers in groups of two or more from road to rail, the current mess of 16-17, 16-25, 26-30 and 60-plus cards is out of step with reality: a railcard raffle rather than a coherent and equitable system.
Reaching one's 31st birthday does not mean one is suddenly able to pay 50 per cent more than the day before. And a glance at any inter-city first-class carriage after the rush hour will reveal plenty of hard-working people in their 60s and 70s who are benefiting from lower fares (and complimentary catering) at the same time as enjoying handsome salaries.
Eliminating all age-based railcards and cutting fares across the board makes good sense. But once again, some people will end up paying a bit more. And that, in political terms, is toxic.
Logic will eventually prevail, but it could take decades.
Register for free to continue reading
Registration is a free and easy way to support our truly independent journalism
By registering, you will also enjoy limited access to Premium articles, exclusive newsletters, commenting, and virtual events with our leading journalists
Already have an account? sign in
Register for free to continue reading
Registration is a free and easy way to support our truly independent journalism
By registering, you will also enjoy limited access to Premium articles, exclusive newsletters, commenting, and virtual events with our leading journalists
Already have an account? sign in
Join our new commenting forum
Join thought-provoking conversations, follow other Independent readers and see their replies