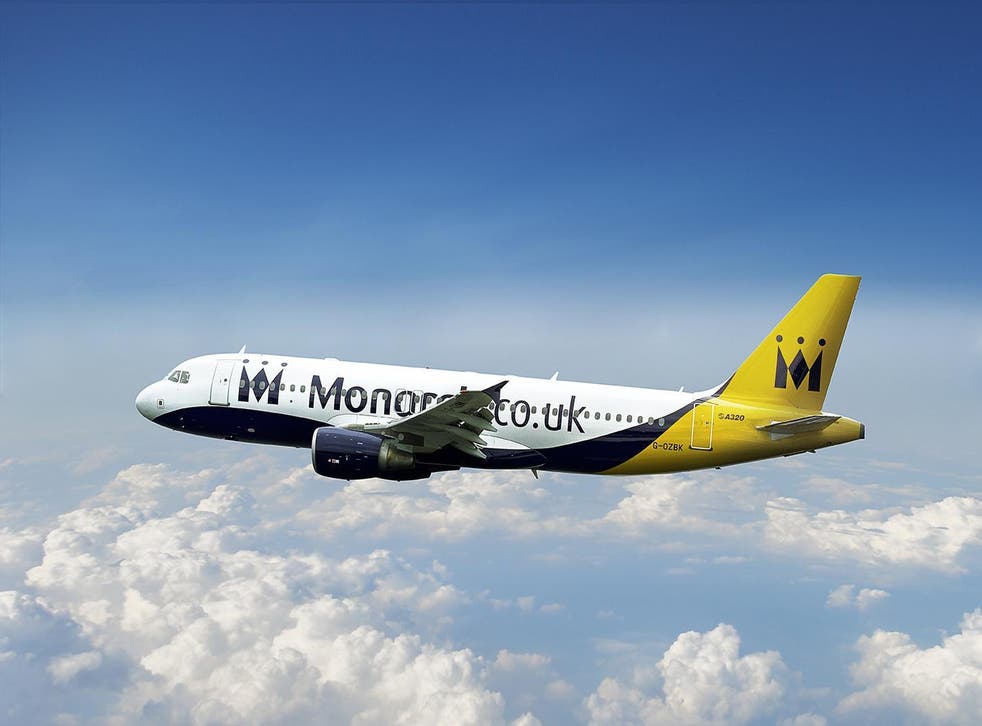 2017 in travel: Everything that didn't happen from stranded tourists to a plummeting pound
At the end of a year it's traditional to look back and reflect on key events. As we all approach the frontier between 2017 and 18, though, consider instead what could have happened – but, thankfully, didn't.
It's handy for humankind that neither a global pandemic nor a third world war broke out (unless I missed it). But for travellers there are some specific non-events worth celebrating.
The pound didn't plummet much further against the euro
When the currency markets closed for the Christmas break, the pound was worth €1.12. Considering the breathtaking muddle being made of leaving the EU, it's a relief that sterling has lost only five cents since the start of the year.
All other things being equal (which, generally, they aren't), for people with pounds, prices in the euro area are one-fifth higher than they were immediately before the EU referendum in 2016.
Against the US dollar, sterling is actually stronger than a year ago. Many more of us go to Europe than to the US and other dollar-dependent destinations. But the improvement against the American currency is important because a large slab of aviation costs, notably aircraft leases and fuel, are denominated in dollars.
The value that the world places on sterling in the next 12 months will depend largely on how well negotiations to leave the EU proceed. What could possibly go wrong?
Planes didn't crash
Sadly, some lives were lost in aviation accidents in 2017: four crew and 35 people on the ground were killed when a Turkish cargo plane belonging to ACT Airlines crashed near the Kyrgyzstan capital, Bishkek in January; seven perished in Angola in October when an air ambulance suffered an engine failure; and six died when a local flight crashed near the town of Nelkan in the Russian Far East in November. But commercial airlines achieved unprecedented levels of safety during the year.
To the credit of everyone involved, aviation has risen way above all other industries in keeping customers and workers safe. And the UK and Ireland are ahead of the pack, with no fatal accidents involving passenger jets since the Kegworth disaster in 1989. Ryanair and easyJet have flown more people without crashing than any other European airlines.
In Britain, a similarly ferocious focus on safety saw the railways achieved a decade free of fatal accidents involving passengers. If only industrial relations could be equally successful; we start 2018 with more rail disputes than at any time since the Eighties.
The world didn't get more dangerous
British travellers venturing abroad are safer than they have ever been. Road travel, the main cause of death for UK holidaymakers, continues to wreck lives in unacceptable numbers. But in the countries we visit most, dramatic improvements in safety mean the already very small risk of dying abroad has fallen by almost half in the past quarter century.
After terrorist outrages in the UK, the public is understandably sensitised to the evil, random violence of extremism. Yet in the biggest tourist destination with a troubled history of terrorism, Turkey, only the first day of 2017 was scarred by an attack. On 1 January, 39 people died in the Reina nightclub in Istanbul. Over the previous 12 months, 14 attacks had taken place. But the Foreign Office still warns: "Terrorists are very likely to try to carry out attacks in Turkey."
Passengers didn't get stranded abroad by airline collapses...
... mostly because the vast majority of UK travellers flew on airlines that are in excellent shape financially. The exception was Monarch. The ferocious competition among airlines between Britain and Spain became clear to me in May, when I bought a ticket from Palma to Gatwick only six hours before departure for just £16. It was on Monarch. At 4am on 2 October, after nearly half a century of accident-free flying, the airline shut down.
As tearful travellers learned at UK airports that they would not be flying, a well choreographed, taxpayer-funded airlift began almost immediately. It appears that the pattern is now set for future failures.
The total cost of the rescue package was £60m, representing an astronomical fare of £550 for each holidaymaker brought home. In future, let's try to identify airlines in financial difficulties before they rack up debts of three-quarters of a billion pounds, as Monarch did. Airlines will still fail, but it would be much kinder for passengers and staff if carriers could close down gently, as Air Berlin did later in October.
Hotels didn't go bust in large numbers
When a disruptor enters an industry as successfully as Airbnb has done with the lodging business, you would expect plenty of casualties. But while "peer-to-peer" accommodation has finished off some weaker players, good hotels and B&Bs continue to thrive. Competition has almost always proved beneficial for travellers, forcing everyone to up their game and deliver better value.
The mainstream hospitality industry's hope for 2018: that competition is fair, with every Airbnb host respecting safety rules and paying taxes. For British hotels and restaurants, there is an even more pressing concern: that Brexit does not cause a devastating shortage of staff.
Trump didn't ban all Muslims from the US
"Donald J Trump is calling for a total and complete shutdown of Muslims entering the United States," said Donald J Trump in 2015. "We have no choice."
To the relief of London Mayor Sadiq Khan and no doubt many more British Muslims, this vow proved as empty as many of the 45th President's promises. So they can freely visit a beautiful and welcoming country which has a tragic gun crime problem. One person dies from a gunshot every 35 minutes in the US; in Britain, the figure is one every two weeks.
And as we approach the welcome sign to 2018, the world clearly has many problems. Happily, they are far outweighed by its many wonders.
Join our new commenting forum
Join thought-provoking conversations, follow other Independent readers and see their replies