Late trains can spell heavy penalties for trans-Europe rail travellers
The Man Who Pays His Way: travellers on separate tickets are taking a risk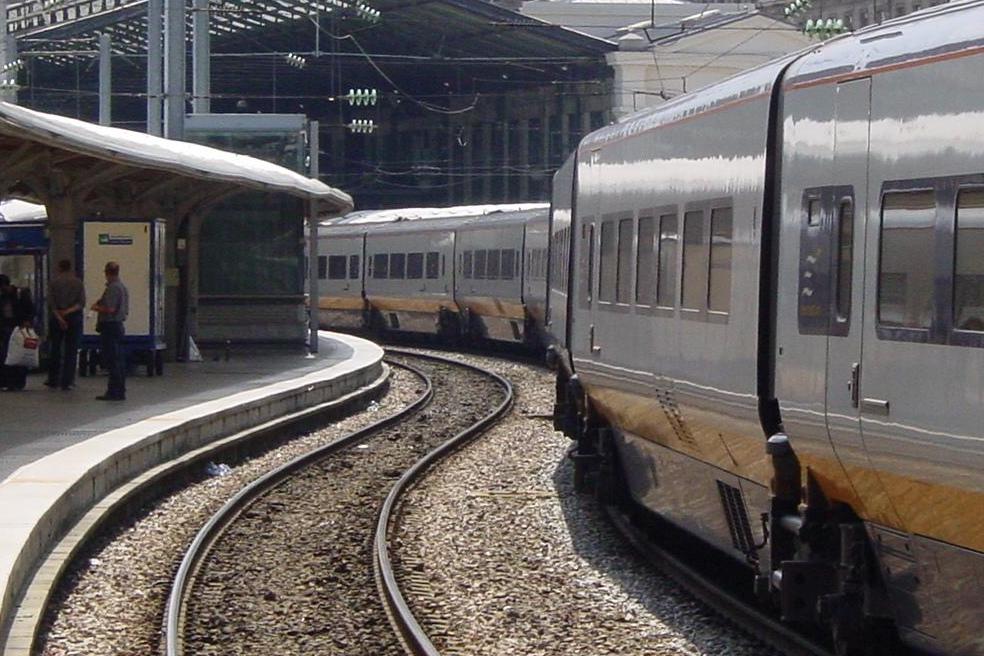 It takes a lot to stop Aeroflot: that was my assumption as I calculated the risk of making a move that, ordinarily, I urge against. So I went ahead and booked separate tickets on British Airways and the Russian airline, and hoped that the connection would work.
For a Russian adventure last weekend, BA wanted only £197 return from Heathrow to Moscow. I was heading out of the Russian capital to the city of Nizhny Novgorod by rail. But to maximise my time in the time in the much-neglected third city of European Russia, I wanted to fly back to Moscow on an Aeroflot domestic flight and connect with the BA flight two hours later.
A through-ticket can be a real blessing. If two legs of a flight are part of the same booking, and the first goes awry, the passenger is protected and will be re-booked without charge on the earliest possible departure.
On this occasion, though, a trip that cost just £230 buying separate tickets, more than doubled in price for a through ticket – or "married segments," as the aviation jargon goes.
The alternative journey that comprised my back-up plan was unappealing in price as well as comfort: £183 on the Polish airline LOT, with a 10-hour overnight wait in Warsaw.
Last Sunday, Aeroflot was as efficient as ever, arriving 10 minutes early at Moscow's Sheremetyevo Airport and allowing a comfortable connection with the British Airways departure.
But I was reminded of the perils of travelling on separate tickets when I reached home and caught up with an unusually exercised Mark Smith – the former British Rail manager who runs the Seat61.com international rail website.
"Again," he raged. "Yet another couple charged for new Eurostar tickets to get them home after late arrival from Italy to Paris this morning.
"They won't use rail again."
The unfortunate pair had travelled on the overnight train from Venice to the French capital on Thello – a subsidiary of the Italian state rail organisation, Trenitalia.
Their train had arrived so late at Paris Gare de Lyon that they missed their booked Eurostar service from Gare du Nord to London. As anyone who has had to buy a last-minute ticket on the cross-Channel train operator will know, that spells expensive: €349 (£304) each in Business Premier on this occasion.
Unlike air tickets, where you can effectively insure against disruption by booking a through trip, there is no such mechanism for international rail travellers combining Eurostar and Thello: you must buy each element separately.
"The rail industry should not be profiting from its own delays," said Mr Smith.
"It should get people to their destination even if their journey involves separate operators and tickets – as many journeys these days inevitably do, because direct trains and through tickets often don't exist."
His website gives details of the patchwork of consumer protection that exists, from Railteam's "Hop On The Next Available Train" (HOTNAT) to the "Agreement on Journey Continuation" (AJC).
These arrangements resemble a bizarre European version of the nonsensical BBC Radio 4 panel game, Mornington Crescent.
Miss a connection between Thalys and German Rail at Essen and you have no right to travel on the next service. If the transfer is at Cologne, though, you can get your ticket endorsed. But only if you are booked on an ICE train, not an IC departure.
"These agreements are full of holes," says Mr Smith. The couple who paid an extra £608 between them would have been covered if their train to Paris was operated by Trenitalia. But even though Thello is a wholly owned subsidiary of the Italian organisation, it is not a signatory to the consumer-protection treaties.
A Eurostar spokesperson told me: "We are committed to offering our customers flexibility and in a situation where they have missed a connection, our priority is to get them to their destination as quickly and comfortably as possible.
"Unfortunately on this occasion, whilst we were able to re-book the customers on to an alternative train a charge did apply as they travelled to Paris from Italy via Thello, which is not part of the Railteam alliance."
Mr Smith's advice? An abundance of caution. "You may want to just always allow at least six hours when making any connection in future into a Eurostar departure just in case," he says.
The European rail industry already puts itself at a huge disadvantage to the airlines by making a straightforward journey such as London to Venice tricky to book.
By imposing what may look to the traveller like an on-the-spot fine than a re-booking fee, the train operators are driving passengers straight to the airport.
Join our commenting forum
Join thought-provoking conversations, follow other Independent readers and see their replies