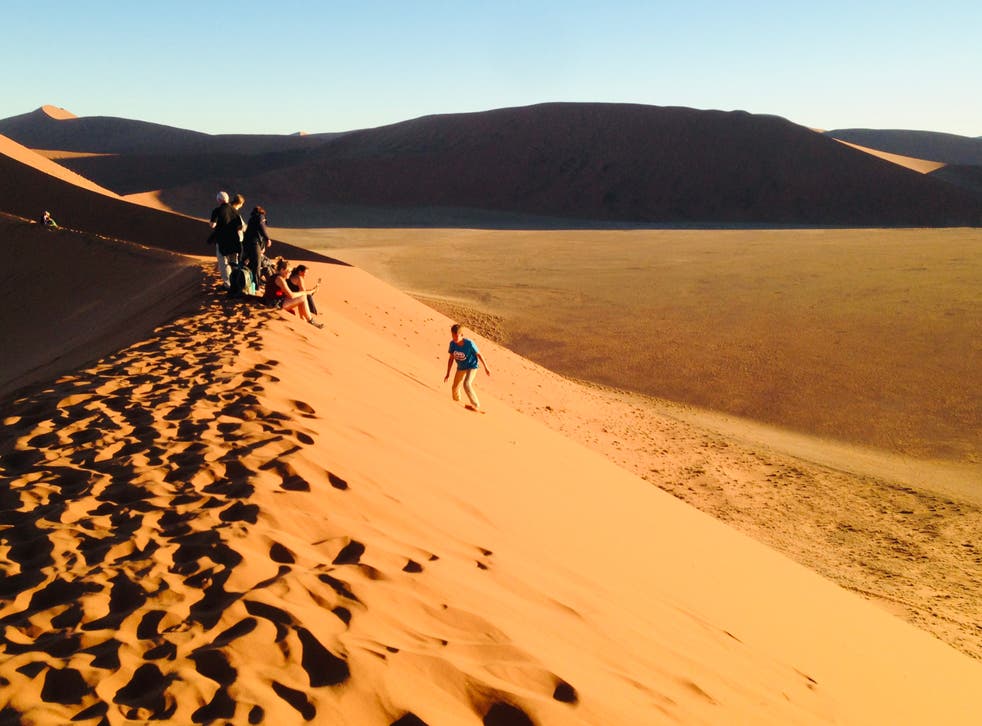 Travel corridors latest: Uruguay, Namibia and US Virgin Islands removed from quarantine-exempt list
Only 'emergency' removals will be made over Christmas
Uruguay, Namibia and the US Virgin Islands have been removed from the UK government's list of travel corridors.
All arrivals into the UK from these three destinations will now be subject to mandatory quarantine.
Transport Secretary Grant Shapps tweeted: "From 4am Saturday 19 December, if you arrive into the UK from these destinations you will need to self-isolate."
The blanket quarantine period for returning travellers was previously two weeks, but as of 14 December has been reduced to 10 days.
From 15 December travellers have also technically been given the option to cut isolation time even further by paying to have a Lamp test five days after leaving a country that's not on the travel corridors list. If they test negative for Covid-19, they may leave quarantine early.
However, the scheme seemed shaky from day one, with the limited number of labs on the government's official list of approved providers reportedly inundated with requests.
The list, shared by Mr Shapps alongside the news of updates to the travel corridors list, has been slightly expanded from the initial 11 approved testing providers, but still only advertises 14 facilities.
"This has been a nightmare," the chief executive of one of the original approved providers, Dr Laurence Gerlis, told The Independent.
"I am not sure the demand for this testing was estimated properly. Many people waited for a long time for the list to be published and it went crazy yesterday.
"I have 800 emails now to look at this morning. And 1,000 yesterday."
Dr Gerlis has since asked to be removed from the list.
According to Mr Shapps, there will now be a pause in the weekly updates to the travel corridors list over Christmas in order to provide "certainty" for those travelling over the festive period.
However, the Department for Transport can still make "EMERGENCY removals to the #TravelCorridor list if needed for the next two weeks," added Mr Shapps.
Regular updates to the list will resume from 7 January.
It follows widespread anger after the Canary Islands were removed from the list on 12 December.
Julia Lo Bue-Said, chief executive of the Advantage Travel Partnership, said: "The Canary Islands being removed from the travel 'safe list' will be absolutely devastating for some travel agents and tour operators.
"The travel industry had started to feel like it was turning a corner, however the removal of the Canaries is hugely damaging.
"Given the limited number of destinations suitable for winter sun holidays that are also exempt from self-isolation upon return to the UK, the majority of departures over the next few weeks would have been to the Canaries, particularly since the UK lockdown has been lifted and in the lead-up to the Christmas period."
Register for free to continue reading
Registration is a free and easy way to support our truly independent journalism
By registering, you will also enjoy limited access to Premium articles, exclusive newsletters, commenting, and virtual events with our leading journalists
Already have an account? sign in
Register for free to continue reading
Registration is a free and easy way to support our truly independent journalism
By registering, you will also enjoy limited access to Premium articles, exclusive newsletters, commenting, and virtual events with our leading journalists
Already have an account? sign in
Join our new commenting forum
Join thought-provoking conversations, follow other Independent readers and see their replies