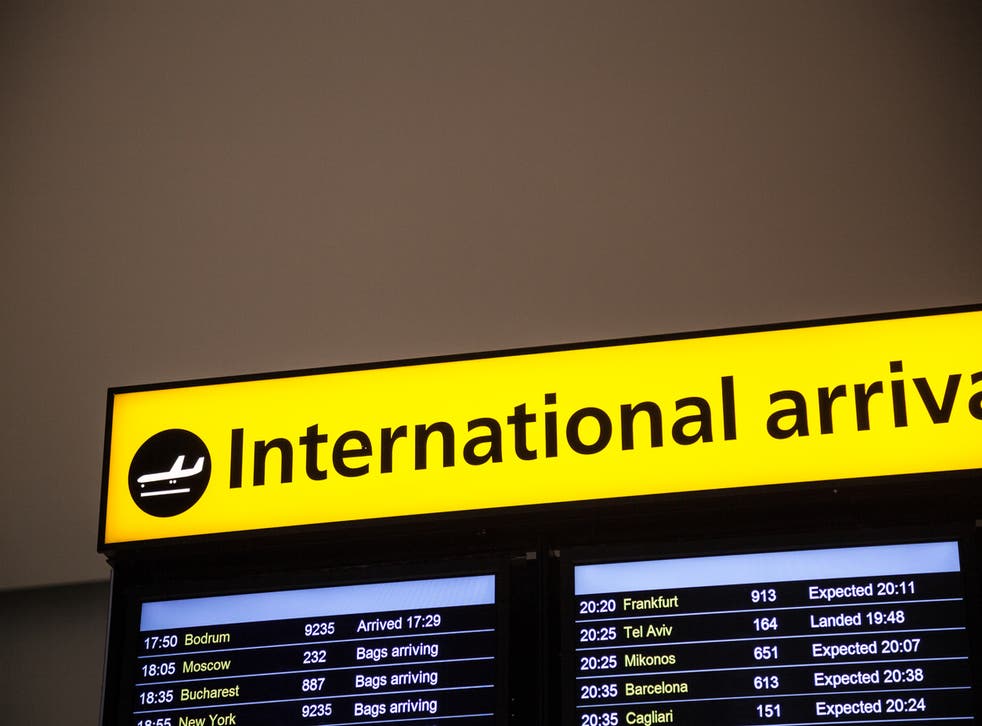 Vast majority of UK travellers find it 'difficult' to understand international Covid rules
The vast majority of British residents find it difficult to follow overseas Covid rules, according to new research.
Some 47 per cent of respondents said they found it "difficult", while 33 per cent said it was was "very difficult" to understand international travel rules - 80 per cent in total - according to a survey by the Office for National Statistics (ONS).
This is in contrast to overseas respondents, the majority of whom said they understood UK restrictions, with 26 per cent understanding them "quite well", and 69 per cent understanding them "very well".
A total of 17,720 passengers were interviewed upon arrival in the UK over the course of monthly surveys between February and June 2021.
The ONS did not give a breakdown of the proportion of UK and overseas residents surveyed.
Though overseas residents found it easy to understand UK Covid restrictions, they were not confident in accessing information about those rules, with 71 per cent saying they were not at all confident, 26 per cent saying they were not very confident, and only 2 per cent feeling somewhat or very confident.
The survey found that most UK (66 per cent) and overseas travellers (69 per cent) were made to feel safer journey during their journey by social distancing.
A majority of both groups also felt safer as a result of the wearing of face coverings, with 75 per cent of overseas residents and 69 per cent of UK residents reporting feeling safer.
Mask wearing was mandatory in indoor public places in England, including on public transport, until last month.
While it's no longer a legal requirement, government guidance says it "expects and recommends" masks to be worn in crowded environments such as public transport.
Local transport networks including Transport for London and Manchester's Metrolink still require them, as do airlines including British Airways and easyJet.
Register for free to continue reading
Registration is a free and easy way to support our truly independent journalism
By registering, you will also enjoy limited access to Premium articles, exclusive newsletters, commenting, and virtual events with our leading journalists
Already have an account? sign in
Join our new commenting forum
Join thought-provoking conversations, follow other Independent readers and see their replies