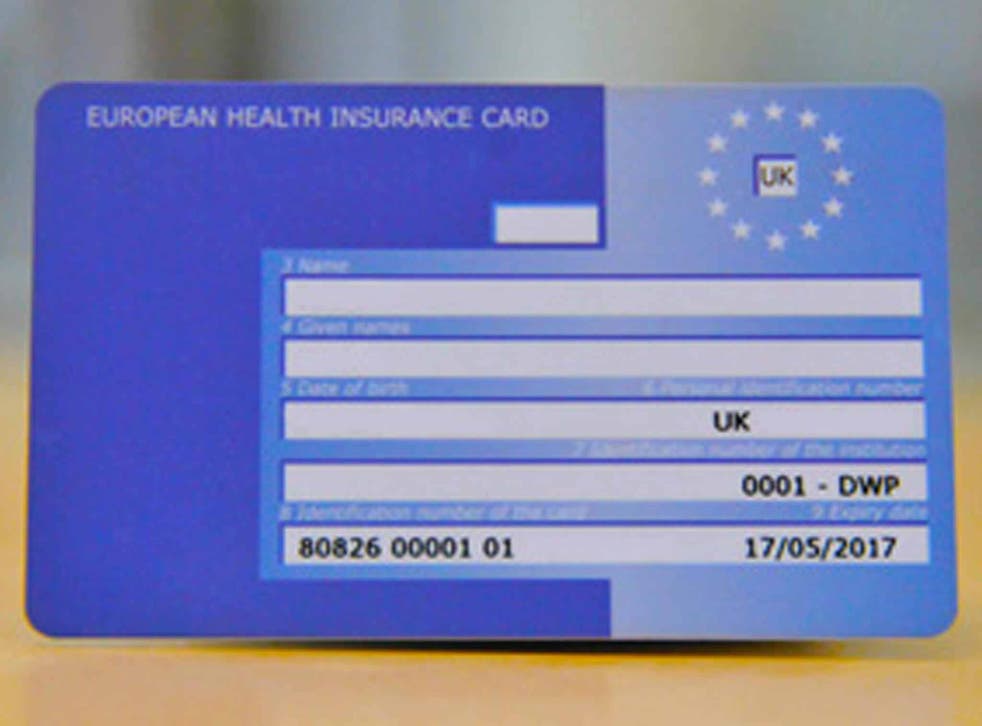 Travel Question of the Day: Simon Calder on reciprocal health rights if the UK votes to leave the EU
Have a travel question that needs answering? Ask our expert Simon Calder
Q I travel a lot to Europe normally for only a few days at a time and rely on my European Health Insurance Card in case of sudden illness. If we left the EU would we no longer be part of this scheme?
Brian Thompson
A"Leaving Europe could damage your health" - I haven't heard that assertion so far in the EU referendum debate, but it wouldn't surprise me if the "remain" camp were to use the line. It might seem a reasonable conclusion that in the event of the UK leaving, European Health Insurance Cards would cease to be valid in the 27 EU countries.
However, we had reciprocal health agreements with many countries before we joined Europe (or, in the case of nations such as Bulgaria and Romania, before they joined Europe). The standard formula is that we get health care on the same terms as the locals in their country, and the UK offers NHS care to their citizens in return. These are exactly the sort of mutually beneficial arrangements that I predict would be continued - in the form of a couple of dozen bilateral treaties in the event of a "leave" vote.
Every day, our travel correspondent Simon Calder tackles readers' questions. Just email yours to: s@hols.tv or tweet @simoncalder
Register for free to continue reading
Registration is a free and easy way to support our truly independent journalism
By registering, you will also enjoy limited access to Premium articles, exclusive newsletters, commenting, and virtual events with our leading journalists
Already have an account? sign in
Register for free to continue reading
Registration is a free and easy way to support our truly independent journalism
By registering, you will also enjoy limited access to Premium articles, exclusive newsletters, commenting, and virtual events with our leading journalists
Already have an account? sign in
Join our new commenting forum
Join thought-provoking conversations, follow other Independent readers and see their replies